30-Day Ontario License for Internationally Trained Physicians to fight Covid-19
COVID-19 UPDATES & IMPACT ON IMMIGRATION TO CANADA
The College of Physicians and Surgeons of Ontario (CPSO) has commenced the issuance of a Supervised Short Duration Certificate, whereby some internationally-trained physicians and medical school graduates may obtain a 30-day medical license in Ontario to help fight COVID-19.
This will enable said physicians and graduates to render medical care and attention under supervision at various hospitals, psychiatric institutions and Crown agencies. In Ontario, one out of 10 COVID-19 cases are health-care providers; therefore, there is an increasing demand for physicians to help manage the deluge and influx of cases.  Accordingly, immigration Canada is now carving a small exception and thereby allowing entry of physicians or graduates, whom are internationally-trained to practice supervised medicine for a temporary period of time – 30 days to be exact. However, candidates may apply for an extension of an additional 30 days.
Therefore, foreign-trained physicians are welcome to apply to this program and enter Canada for this purpose. To date, very few applications have been submitted, namely 12, and out of the 12, 10 have been approved. Evidently, there is a high approval rate and thus applicants are encouraged to apply.
The licenses are the result of a provision embedded in the Ontario Medicine Act (OMA) for circumstances like pandemics and when there may be a shortage of physicians.
In order to be eligible to apply to the said 30-day license program, applicants will require the following:
Graduated from medical school in Canada, the U.S. or a school that was, at the time of graduation, listed in the World Directory of Medical Schools;
Practiced medicine, graduated medical school or passed Medical Council of Canada exams within the last two years;
Secured a spot working in a hospital, psychiatric facility or for a Crown agency; and
Found a physician prepared to act as their supervisor.
Accordingly, applicants are responsible for finding their own placement and are advised to exercise initiative in seeking a physician and hospital that will supervise their provision of medical care.
In an effort to advance in the fight against COVID-19, Canadian officials are presently conferring about whether to extend this program to allow entry for other internationally trained healthcare providers such as nurses and technicians, not just physicians.
From an immigration stance, if a foreign national qualifies under the foregoing pursuant to OMA, they will have to then apply for a Short-Term Work Permit (30 days). Pursuant to Immigration, Refugee and Citizenship Canada, short-term work permits are only available for certain high-skilled work and requires the following:
be of a short duration (15 consecutive calendar days or 30 consecutive calendar days)
be in an occupation that is listed in skill type 0 (management occupations) or skill level A in the matrix of the National Occupational Classification (NOC)
Because the 30-day Ontario medical license is a short term employment falling within the appropriate National Occupancy Code, it would qualify under the Short-Term Work Permit exemption. If you are an internationally-trained physician or graduate and interested in coming to Canada to fight against the spurge of the COVID-19 pandemic, please give Akrami and Associates a call, we'd be happy to help!
Akrami and Associates
The application process for the Rural and Northern Immigration Pilot Program is very detailed and complex. Between the IRCC requirements and each community's individual requirements, it is recommended to have the assistance and guidance of a trained and qualified legal representative. Here at Akrami and Associates, our representatives are just that. Contact us today to inquiry. 416-477-2545 or info@thevisa.ca
With Akrami and Associates, there is always a way!
Latest Immigrations News
Understanding the Validity of Post-Graduation Work Permits

  Embarking on a journey of higher education is not merely about acquiring knowledge; it's also an investment in one's future. For international students in Canada, this investment often comes with the added benefit of being eligible for a Post-Graduation Work Permit (PGWP). This permit serves as a [...]

Credential assessment in Canada: how Akrami & Associates can assist you

  Embarking on a journey to Canada, whether as a skilled worker, student, or professional, is a significant milestone in one's life. The allure of this vast and diverse country, known for its quality of life, educational institutions, and career opportunities, has drawn people from all corners of [...]

Canada's demand for Skilled Workers: the new Express Entry priorities

As businesses across the country actively seek to fill numerous job vacancies, immigration has become a pivotal solution to address this issue. Recognizing this reality, the Canadian government is actively developing an immigration system designed to act as an economic engine. This strategic approach not only strengthens French-speaking [...]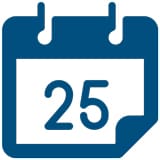 Book a Conslutation
One of our Representatives will
assist you with your matter. Book Now!
Click here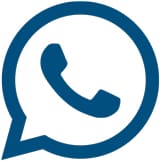 Call us for
more Information
+1-416-477-2545
Toll Free: 1-877-820-7121
Click here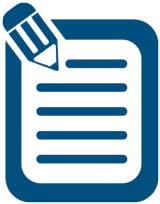 Write Us (Online Form)
Complete our form and one of our
Representatives will contact you.
Click here

Subscribe To Our Newsletter

There is always a way