Apply for a Provincial Nominee Program
What is a Provincial Nominee Program (PNP)?
Through the Express Entry program; which helps valuable, highly skilled foreign nationals immigrate to Canada as permanent residents, there are various "provincial nominee programs." Provinces and territories in Canada, with the exception of Quebec, can chose to nominate individuals and persons with certain skills and certain qualities to immigrate to Canada through the Provincial Nomination Program (PNP). This allows provincial governments to have better control of the services and employment sectors in their region, and ensure the employment market remains driven and competitive. The idea is the individuals who are being nominated into these programs, have skills or qualities which will be valuable to the Canadian labor market, and the economy.
How Do the Provincial Nominee Programs Work?
Each province and territory has a special "stream" under which they nominate foreign nationals to immigrate to their province. A "stream" is a program that targets certain groups depending on the qualifications and skills the individual has, which are necessary for a certain occupation. For example, a program in any given province or territory may target students of certain education, business people specialized in certain sectors, skilled workers or semi-skilled works.
How Do I Apply For a PNP?
Sometimes, it is very difficult for individuals to understand the PNP programs, and how to become involved in one. This is completely understandable, it can be rather confusing. Essentially though, there are two ways to apply to a PNP program. First, you can apply directly to the PNP program you want to become involved in, based on where you want to live in Canada. If this is the way you choose to apply, you must decide in which province or territory you want to live in Canada, and then you must apply to that respective province or territory for a provincial nomination. The province or territory will review your application based on the following:
Whether or not your immigration will benefit the provincial or territorial economy, and if your work experience, education, and occupational skills are coherent with the employment demographics and demand of the province.
If you truly plan on living in the province in which you applied for
Or, you could apply through the Express Entry program. To do this, you must meet the minimum criteria of at least one of the federal immigration programs that fall under the Express Entry immigration categories. If you choose to apply through this process, you will have to select the provinces and territories you are interested in living in. These provinces you select while creating your Express Entry profile may contact you and ask you to submit a Provincial Nomination Program application so that they can nominate you. If you are nominated by a province in the Express Entry pool, you will receive enough points to receive an invitation to apply at the next draft. Also, if you already have a nomination from a province or territory, you must state this in your profile while you are creating it.
How Do I Get Nominated By A PNP?
Of course, you start by applying, either through the Express Entry system, or by contacting a PNP directly. Then, your application is assessed based on a variety of factors. Essentially, the PNP programs consider the same things as the factors which are assessed by the comprehensive ranking system, used by Express Entry, to rank applicants. One of the requirements a nominee has to meet is the language test requirements in all four categories, at a level which is necessary for their specific program. The language test categories are listening, speaking, reading, and writing in English or French. The minimum standard depends on each province or territory, and the specific stream you have applied to.
Things that the province will consider before nominations:
Job Offer
You must have a job offer of NOC (A, B, 0) to get points and get invitation to apply for permanent residence.
Education
Education credentials are assessed to give you points on your application. Your diploma, degree and certificate will need to be assessed according to Canadian standards if they were received outside of Canada, to receive points for your education. This is referred to as an Education Credentials Assessment (ECA).
Work Experience
Some provinces require you to have one year worth of experience in Canada or outside Canada and some provinces expect you to have six months' worth of experience.
Proficiency in Language
As mentioned, it is very important for you as a candidate to demonstrate your ability to speak the language.
Relatives
Having relatives in Canada is also an advantage as helps establish you have strong ties to Canada, and gives extra points to help you qualify for permanent residency. Your relative must be a permanent resident or a Canadian citizen of Canada residing in that province.
Adaptability
Adaptability means how comfortable and well entrenched you are in Canadian society. Adaptability is determined on the basis of your ties in Canada. If you have a job in Canada and education from Canadian institutes it will help you seem as though you have a high capacity to adapt.
Medical and Police checks
You will need to provide a medical certificate to demonstrate that you are physically fit and would not be an excessive burden on the social services Canada provides. Police checks indicate if you have been convicted of a criminal offense in the past. You must not be criminally inadmissible to Canada. If you are, this must be dealt with first.
Contact Akrami and Associates
Should you have any further questions or feel confused or unclear about how to apply for the Provincial Nominee Program, it is important to ask any questions you may have and discuss your concerns. By talking to immigration professionals about your concerns, this will ease your worries and assist with the application process. Many immigration applications are difficult to pursue on your own and it is highly recommended that you seek out professional and experienced help before attempting to apply. Here, at Akrami & Associates, we work and have experience with many different immigration issues. We have helped many of our clients obtain permanent residency through the Provincial Nomination Program. If you believe that you may be eligible to apply, please feel free to contact Akrami & Associates at our office at 416-477-2545 for more information or if you would like to book a consultation with an immigration professional for more advice.
With Akrami & Associates, there is always a way!
Latest Immigrations News
Understanding the Validity of Post-Graduation Work Permits

  Embarking on a journey of higher education is not merely about acquiring knowledge; it's also an investment in one's future. For international students in Canada, this investment often comes with the added benefit of being eligible for a Post-Graduation Work Permit (PGWP). This permit serves as a [...]

Credential assessment in Canada: how Akrami & Associates can assist you

  Embarking on a journey to Canada, whether as a skilled worker, student, or professional, is a significant milestone in one's life. The allure of this vast and diverse country, known for its quality of life, educational institutions, and career opportunities, has drawn people from all corners of [...]

Canada's demand for Skilled Workers: the new Express Entry priorities

As businesses across the country actively seek to fill numerous job vacancies, immigration has become a pivotal solution to address this issue. Recognizing this reality, the Canadian government is actively developing an immigration system designed to act as an economic engine. This strategic approach not only strengthens French-speaking [...]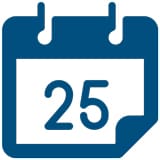 Book a Conslutation
One of our Representatives will
assist you with your matter. Book Now!
Click here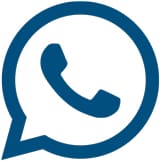 Call us for
more Information
+1-416-477-2545
Toll Free: 1-877-820-7121
Click here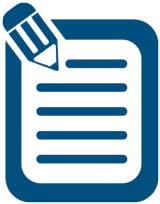 Write Us (Online Form)
Complete our form and one of our
Representatives will contact you.
Click here

Subscribe To Our Newsletter

There is always a way