Applying for Permanent Residency Through Express Entry
Immigrate to Canada
Do you dream about moving to Canada? Are you unaware of the available possibilities that allow you to achieve your dream? If so, there is no need to worry as this article will explain express entries, which not only will give you a greater chance of being selected but also give you the ability to be considered a skilled immigrant who should be move to Canada. Information about express entries will be explored in greater detail throughout this blog.
What is an Express Entry
An express entry is an online system of application that immigrants apply towards to be considered a skilled immigrant. The application consists of a profile created by you which includes any requirements that the system asks of you. Points will be awarded and individuals with the most amount of points will have the potential to be selected by the government of Canada for permanent residency.
The comprehensive ranking system will assess your application based on the following factors:
Skills
Education
Work experience
Language ability; and
Other factors
Your express entry invitation is considered to be valid for only 60 days. It is recommended that you begin filling out the online form as soon as possible to give you the ability to obtain all of the information and documents that are required before your invitation expires.
The most important things to keep in mind when completing your application profile is that all of your answers are honest and true, and that you make sure that all the mandatory fields are filled out.
Important Documents
If any of you documents that are required to complete your application are in a different language other than English or French, you must upload an English or French translation, an affidavit from the individual that translated the document , and a certified photocopy of the original document.
If the translation of your document was completed by a certified translator the document is required to be stamped with the registration number, or the translator's certification. You must also provide an explanation as to why you won't be providing an affidavit since a certified translator performed the translation.
It is recommended that you check your passport to see when it expires. If your passport expires within 6 months you should renew it and update your passport information on your application. Doing so will give you reassurance that your passport will still be valid by the time the Government of Canada processes your application.
Express Entry Fees
After you have completed all of the required sections of your online form and have successfully uploaded your mandatory documents, there will be some pending fees that you will be required to pay. These fees include:
Processing fees for you and any of your family members
The right of permanent residence fees; and
Biometrics fee
At the slightest, you must pay your processing fees once you submit your application. It is suggested that you pay all of the fees right away to avoid any delays.
If for some particular reason that the Government of Canada finds your application to be incomplete they will notify you thereof and refund you your processing fee, and right of permanent residence fee.
In most cases, you will be required to pay a biometrics fee once you submit your application. This biometrics fee will cover the costs of the collection of fingerprints and a digital photo. Once the biometrics fee has been paid with a fulfilled application, the Government of Canada will send you a letter of confirmation that you are required to give your biometrics as well as directions to where you can go to fulfill such a task.
You must give your biometrics in person, and must show the letter that the Government of Canada sent that asks you to perform such task.
Submission of an Express Entry Application
Before you decide to submit you express entry application, it is suggested that you make sure that:
You have filled out all of the mandatory fields on the form
You have payed the processing fee and biometric fee; and
You have included clear scans of all the required documents
**Please note that the application system will not allow you to submit your application unless you have included all of the required documents and have filled out all of the mandatory form fields.**
After you have submitted your application, you may have to make changes if certain pieces of information become invalid. Some of these include:
Adoptions
Changes in address, telephone numbers, email or other contact information
Marriages or divorce
Changes to your job or job offer
Births or deaths that have taken place within your family
Updated language tests results
A new educational credential
Keep in mind that your profile does expire. If a year has elapsed from the time in which you have submitted your profile, and you have not been asked to apply for permanent residency in Canada, your application will be terminated. This, however, does not mean that you are unable to re-apply and create a new account in which you include new information about yourself including a variety of new skill sets, as well as any information that will increase your possibility of you obtaining a request to apply for permanent residency in Canada.
Contact Akrami and Associates
Throughout this blog, we have identified what an Express Entry is, what the process entails, some of the required documents, and other information that is necessary to understand and possess when looking at express entries. Here at Akrami and Associates we hope that this blog has given you a better understanding of the importance of an Express Entry and how to apply when starting your own online profile. If you have any questions or personal doubts related to this topic or other immigration matters feel free to seek assistance through a request for a consultation from those at Akrami and Associates by calling us at 905-477-2545. With our team of experienced associates and lawyers, any of your immigration questions can be answered. Please do not hesitate to ask, as there is always a way. Also do not forget to check our Facebook page and website  for more information on Canada's local immigration matters.
Latest Immigrations News
Understanding the Validity of Post-Graduation Work Permits

  Embarking on a journey of higher education is not merely about acquiring knowledge; it's also an investment in one's future. For international students in Canada, this investment often comes with the added benefit of being eligible for a Post-Graduation Work Permit (PGWP). This permit serves as a [...]

Credential assessment in Canada: how Akrami & Associates can assist you

  Embarking on a journey to Canada, whether as a skilled worker, student, or professional, is a significant milestone in one's life. The allure of this vast and diverse country, known for its quality of life, educational institutions, and career opportunities, has drawn people from all corners of [...]

Canada's demand for Skilled Workers: the new Express Entry priorities

As businesses across the country actively seek to fill numerous job vacancies, immigration has become a pivotal solution to address this issue. Recognizing this reality, the Canadian government is actively developing an immigration system designed to act as an economic engine. This strategic approach not only strengthens French-speaking [...]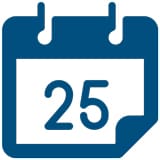 Book a Conslutation
One of our Representatives will
assist you with your matter. Book Now!
Click here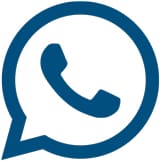 Call us for
more Information
+1-416-477-2545
Toll Free: 1-877-820-7121
Click here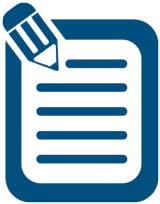 Write Us (Online Form)
Complete our form and one of our
Representatives will contact you.
Click here

Subscribe To Our Newsletter

There is always a way