British Columbia Provincial Nominee Program BC PNP
The British Columbia Provincial Nominee Program fast tracks the permanent residence application process for skilled workers and experienced business persons in an effort to attract them to the province. The British Columbia program boasts that under this stream, applicants can gain permanent residence faster than applying through other federal immigration streams.
The BC PNP is divided into two main categories: Strategic Occupations and Business Immigration.  Most of our clients apply under the Strategic Occupation route which is outlined below.
Strategic Occupations
This component of the British Columbia Provincial Nominee Program helps recruit or retain qualified foreign workers to fill current or prospective labour gaps. Applicants under this program must have a valid, permanent job offer from an employer in British Columbia or have completed a masters or doctorate degree at a BC post-secondary institution in either the natural, applied or health sciences.
Those that require a job offer, you and your prospective employer must submit a joint application and will be assessed on five major areas of focus:
Skilled workers
Recent international graduates from Canadian post secondary institutions
Recent masters or doctorate graduates form a B.C. post secondary institution in the natural, applied or health sciences (no job offer is required for this category)
Designated health professionals
 Entry-level or semi-skilled workers in select occupations
We can Help You! 
We have dealt with hundreds of immigration cases. We have helped our clients in their difficult situations and have guided them to draft a more effective application. We can help you draft your application and arrange the required documents. A well-planned and complete application will increase your likelihood of acceptance and will save your from hassle.
Do it Yourself Immigration Kit 
If you are worried about the legal fees – Don't be!Our goal is to help everyone that is interested in immigrating to Canada.Contact us and we can provide numerous options for you.You can also purchase our very affordable Immigration Kit which details everything for you.If you are still not sure, feel free to get back to us.We will review your case before you submit it to give you the best possible outcome.
Latest Immigrations News
Entry Level Semi-Skilled Worker Category of the British Columbia PNP

The British Columbia Provincial Nominee Programs considers all possible applicants and recognizes those who have already obtained valuable work experience in British Columbia. The Entry Level and Semi-Skilled Worker category of the British Columbia Provincial Nominee program takes into account those who are just starting out in British [...]

British Columbia PNP Entry Level or Semi-Skilled Position

British Columbia PNP The British Columbia Provincial Nominee Program offers a variety of lucrative options in various categories. If you qualify with one of their streams, you will be given a nomination for that province. You will then use this nomination to obtain your permanent resident status in [...]

Tips on British Columbia Provincial Nominee Program (BCPNP) Skilled Worker Category

Submitting an application to this program comes with a long list of requirements as well as employer criteria that you will need to consider. Both you and your employer will need to meet the eligibility criteria in order to have your application processed. As the nomination programs are [...]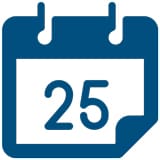 Book a Conslutation
One of our Representatives will
assist you with your matter. Book Now!
Click here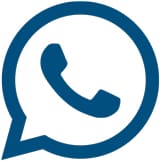 Call us for
more Information
+1-416-477-2545
Toll Free: 1-877-820-7121
Click here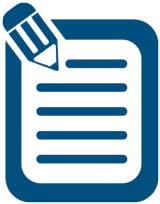 Write Us (Online Form)
Complete our form and one of our
Representatives will contact you.
Click here

Subscribe To Our Newsletter

There is always a way