Business Visitor FAQs
FAQ's about being a Business Visitor
Some individuals who travel for business are highly privileged insofar as they do not have to apply for a work permit, or a special visitor visa, to come to Canada to participate in particular business activities. Most individuals who come to Canada to actually work need a work permit. The major difference between a business visitor and an individual who enters Canada to actually work, is that the individual in Canada who "working" is making a salary from a Canadian company and participating in activities which are more than business meetings, research, and some other specified activities which business visitors are permitted to partake in without a work permit. A business visitor on the other hand is one who does not directly work for a Canadian company, but rather is a foreign national who visits Canada to undertake the activities which are related to the international business. So, how does one ensure they are permitted to come to Canada to participate in activities which are work-related, without applying for a work permit first? It requires having a good understanding of what a business visitor is, and the rules regarding business visitors. Therefore, this article will address some common misunderstandings surrounding business visitors.
Q: What Can a Business Visitor Do?
A business visitor can…
Take orders for a business or b

uy goods in Canada for the foreign company

Attend business meetings or conferences or conduct site visits to make observations/ conduct research
Attend product and sales training conducted by the company of Canada or by a distributor in Canada
Deal with the agreement of after sales
Be trained by a Canadian parent company or train employees of a Canadian subsidiary/ affiliate
Q: How Do I Qualify as a Business Visitor?
The applicants must prove that their main business and source of income is from outside Canada.
The business visitor who is applying for the visa should not have any criminal records or health problems.
Q: What Documents are required to Apply?
An invitation from the Canada organization to the foreign applicant – this will also confirm that the business visitor or the applicant is employed full time by the company
A verification letter which states that the applicant is not coming to Canada for employment
A document which includes the after sales agreement – if this is the purpose of the visit to Canada
An itinerary which shows the activities from starting to ending after entering Canada
Documents to establish sufficient ties between the applicant and their home country – to ensure the individual will return at the end of their authorized stay.
Q: So What Documents do I Need to Enter Canada as a Business Visitor?
First and foremost, you must determine whether or not your country of origin is visa-exempt. If this is the case, you will essentially apply for a business visitor visa at the border, by explaining the purpose of your travel to Canada. Though, you will not be issued any visa, because business visitors only need a temporary resident visa, and to prove they will only partake in authorized activities. If you are from a visa exempt country and you prove to be partaking in lawful activities, you will be permitted to enter the country from 6 months or less, the same way you would if you were to come to Canada for simple tourism. If you are from a non-visa exempt country and are travelling to Canada by plane, you will also need a valid electronic travel authorization (eTA) to be permitted to board your flight to Canada. Finally, you always need a valid travel document to cross any kind of international border.
Q: If I have a temporary resident visa I recently used for a visit to Canada, it was valid for 6 months, and has not expired yet, can I use it for a business visit to Canada?
Well, the simple answer is most likely not. Though, if you have a multiple entry visa which is still valid, you absolutely can re-use it, either for business or leisure activities.
Q: Do I Need a Medical Exam to Get a Visa?
This is a question for which no simple answer can be provided. Whether or not you will need a medical exam depends entirely on the length of time you wish to remain in Canada for, and, what country you are travelling to Canada from. There are some countries which, individuals who have been residing there for a period of 6 months or more in the year preceding the trip to Canada, necessarily have to submit medical exams before they will successfully be granted a visitor visa.
Contact Akrami & Associates
If you wish to visit Canada on business, but are still confused as to whether you qualify as a lawful business visitor, or if you will need a work permit after all, Akrami & Associates can help you understand your specific circumstances. Furthermore, if you are concerned with submitting a temporary resident visa application because you're coming to visit on business, and now understand your application must explain your circumstances very clearly to ensure an immigration officer does not have any doubts about your intended activities while in Canada, and ultimately deny your application, then we can also help with that! Or, if you're going to be arriving at the border as a business visitor and do not want to be well prepared to ensure you are admitted to Canada, we have also got you covered there. We understand this can be a very important travel date, and so we are here to do anything we can to help you prepare and enter Canada successfully. Here, at Akrami & Associates, we work and have experience with many different immigration issues. We have helped many of our clients come to Canada for business. If you believe that you might be eligible, please feel free to contact Akrami & Associates at our office at 416-477-2545 for more information or if you would like to book a consultation with an immigration professional for more advise.
With Akrami & Associates, there is always a way!
Latest Immigrations News
Understanding the Validity of Post-Graduation Work Permits

  Embarking on a journey of higher education is not merely about acquiring knowledge; it's also an investment in one's future. For international students in Canada, this investment often comes with the added benefit of being eligible for a Post-Graduation Work Permit (PGWP). This permit serves as a [...]

Credential assessment in Canada: how Akrami & Associates can assist you

  Embarking on a journey to Canada, whether as a skilled worker, student, or professional, is a significant milestone in one's life. The allure of this vast and diverse country, known for its quality of life, educational institutions, and career opportunities, has drawn people from all corners of [...]

Canada's demand for Skilled Workers: the new Express Entry priorities

As businesses across the country actively seek to fill numerous job vacancies, immigration has become a pivotal solution to address this issue. Recognizing this reality, the Canadian government is actively developing an immigration system designed to act as an economic engine. This strategic approach not only strengthens French-speaking [...]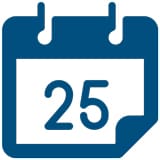 Book a Conslutation
One of our Representatives will
assist you with your matter. Book Now!
Click here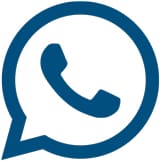 Call us for
more Information
+1-416-477-2545
Toll Free: 1-877-820-7121
Click here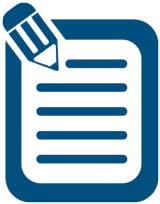 Write Us (Online Form)
Complete our form and one of our
Representatives will contact you.
Click here

Subscribe To Our Newsletter

There is always a way