Can I Enter Canada With a Felony Conviction?
Are you worried about your admissibility to Canada with a felony conviction in the US? You are on the right platform!
It is true for foreign residents with a felony conviction that their Canadian immigration application might get rejected. However, in some instances, they can enter Canada if they can obtain certain permits.
Let's find out what a felony conviction suggests and how an individual with a felony conviction can enter Canada.
Understanding the felony conviction
The most serious crimes in the United States are highlighted as felonies. A felony marks specific crimes such as murder, cocaine trafficking, terrorism and several others. Felony crimes are punishable by death or life imprisonment.
Conversely, minor offences are marked as misdemeanours. Misdemeanour is all crimes where the maximum sentence is one year or less in the US.
Canadian law does not include felonies and misdemeanours. The Canadian legal system highlights three types of offences, namely Indictable, Hybrid and Summary.
Usually, an individual with a felony conviction is denied entry to Canada. However, certain circumstances permit people with recorded convictions to get Canadian admission if they are competent to obtain a Temporary Resident Permit (TRP) or they have accomplished the Criminal Rehabilitation process.
For further information regarding Canadian inadmissibility, contact Akrami & Associates.
Temporary Resident Permit
A Temporary Resident Permit (TRP) offers you legal entry to Canada for a specific period, provided you can submit valid reasons for your visit to the country. TRPs can be implemented at any point, irrespective of the fact that you are still serving a part of your sentence or you have completed your sentence long ago.
Additionally, the likelihood of receiving a TRP reduces with the severity of the crime committed and how recently you have completed your sentence.
How to Apply?
You can apply for a TRP in two ways:
Apply at a port of entry
You can obtain a TRP upon arrival at any Canadian point of entry such as a land border or an airport. However, your entry cannot be guaranteed by the Canadian Immigration Officer. If you meet all the eligibility requirements then there is a chance for your admission to Canada.
Apply through a consulate
If the US citizens have planned their trip to Canada, they can submit their TRP application to a consulate in Canada. The processing time is likely to vary. Once you get approval, your entry to Canada is guaranteed.
In both cases, you must submit supporting documents that validate your visit to Canada. You will require a new TRP each time you enter the country once your existing TRP is over.
We will help you in gathering all the essential documents that you need to send to Immigration, Refugees and Citizenship Canada (IRCC) for approval.
Criminal Rehabilitation
Criminal Rehabilitation is another way through which an individual can enter Canada if he/she is inadmissible to the country.
If you possess a felony conviction charge in a foreign country and five years have passed since the completion of the sentence, you can apply for Criminal Rehabilitation in Canada.
You are likely to be "deemed rehabilitated" in this case, thereby, allowing you to cross the border freely. If a person is approved for criminal rehabilitation, you no longer require a TRP.
Are you eligible for rehabilitation?
So, if you are considering which type of conviction makes a difference, it is dependent on the situation you would have committed the same crime within Canada. The conviction is analyzed concerning sentences such as less than 10 years under the Criminal Code of Canada and more than 10 years of imprisonment.
A punishment for over 10 years is considered serious criminality, which might harm your chances of being deemed rehabilitated. If you are deemed to be rehabilitated, there is no need to go through this process every time you enter Canada.
Final words
You can enter Canada with a  felony conviction under certain terms and conditions. Contact us to get thorough guidance on felony conviction admissibility to the country. Akrami & Associates is a leading Canadian immigration law firm. Consult us to get your Visa approved on time and understand the legal standards of Canada.
Latest Immigrations News
Understanding the Validity of Post-Graduation Work Permits

  Embarking on a journey of higher education is not merely about acquiring knowledge; it's also an investment in one's future. For international students in Canada, this investment often comes with the added benefit of being eligible for a Post-Graduation Work Permit (PGWP). This permit serves as a [...]

Credential assessment in Canada: how Akrami & Associates can assist you

  Embarking on a journey to Canada, whether as a skilled worker, student, or professional, is a significant milestone in one's life. The allure of this vast and diverse country, known for its quality of life, educational institutions, and career opportunities, has drawn people from all corners of [...]

Canada's demand for Skilled Workers: the new Express Entry priorities

As businesses across the country actively seek to fill numerous job vacancies, immigration has become a pivotal solution to address this issue. Recognizing this reality, the Canadian government is actively developing an immigration system designed to act as an economic engine. This strategic approach not only strengthens French-speaking [...]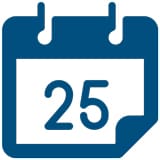 Book a Conslutation
One of our Representatives will
assist you with your matter. Book Now!
Click here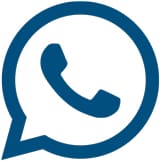 Call us for
more Information
+1-416-477-2545
Toll Free: 1-877-820-7121
Click here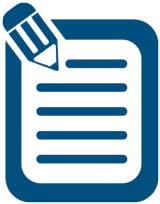 Write Us (Online Form)
Complete our form and one of our
Representatives will contact you.
Click here

Subscribe To Our Newsletter

There is always a way