Can I File Family Class Sponsorship Application Myself?
Family Class Sponsorship Application
The Family class Sponsorship Application is the second most popular for immigrating to Canada, after Federal Skilled Worker program. In 2012, 50000 people migrated to Canada under the Family Class program. Canada values the importance of family and understands how important the concept of family reunion. This is the reason why it has supported the Family Class for a very long time.
If you have family members who are planning to immigrate to Canada, you can sponsor them under the Family Class. Spouse is the most common family member sponsored every year, but there are others too. You can sponsor your child if he/she is dependent and is not more than 18 years. Similar is the case if you are planning to sponsor your siblings. The idea is that if there are family members who are dependent upon you, they are allowed to reunite you in Canada so that can be taken good care of.
Sponsorship Applications are Getting Trickier
As in other immigration programs, the government of Canada is receiving more and more fraudulent cases in sponsorship applications, including spousal sponsorship. Moreover, the number of applications is increasing every year. Last year we saw around 50000 applications, which is the highest of the last ten years. On the whole, Citizen and Immigration Canada is facing difficulties handling the influx of so many sponsorship applications, which is increasing the processing time.
Cases are Often Complex
Whether you are planning to sponsor your spouse, your parents or your any other family member, it is important to understand that the cases are often complex. You need to provide a number of things to the immigration office through supporting documents. You may be left alone in confusion, with no one to help, if you plan to file in a sponsorship application by yourself.
Consulting an Immigration Expert is Profitable in Long-term
Many people are of the opinion that immigration is straight-forward and one can apply on their own. In the case of sponsorship application, lack of knowledge cannot be an excuse. It's a mistake which is followed by consequences. If you miss out some documents or you are unaware of the policy, your case may get refused. Getting a refusal is bad for your history and may create problems for you in the future as well, when you plan to travel to Canada for similar or other reasons.
Who can be Sponsored?
Not all your family members are eligible to migrate under the Family Class. You can sponsor only close relatives. You can sponsor your:
Dependent child
Spouse
Parents
Grandparents
Siblings or nephew and niece, only if they are orphan and are younger than 19 years.
Am I eligible to be a Sponsor?
There is also an eligibility criteria for the sponsor who is willing to help migrate his/her relatives to Canada. The government of Canada needs to make sure that the sponsor is independent and stable enough to take care of himself, his accompanying members and then the sponsored relatives without taking any sort of help from it. Therefore, there are strict guidelines and sponsorship application procedure for the sponsor.
Income Requirements
If the applicant is sponsoring his/her spouse or child, requirements are less complex for his/her case. Since the immigrated spouse will also add to the family income, the applicant doesn't need to prove that he/she is financially strong enough to carry his/her burden. However, if you are planning to call any other relatives, you must prove that you have sufficient funds and income source to support all the expenses of the immigrant.
Note: If you have defaulted on a government loan or any other private financial institution, you are not eligible to file a sponsorship application.
There can be other complexities as well
We have assisted many permanent residents and citizens to sponsor their relatives. There are many things that you need to consider when you are putting in a sponsorship application. Unplanned or hasty applications are often responded with a refusal.
We can help you with your case too. All you need to do is follow the three steps:
Step 1: Contact Us
You can give us a call or you can email us. We'll schedule an appointment for you where we can discuss important matters. As soon as you pay the preliminary fee, you will be provided a dedicated immigration expert, who'll stay by your side until you get the decision from the immigration office.
Step 2: Document Checklist
You will be asked to arrange some documents. These are important requirements of the sponsorship application and you must not delay in arranging them.
Step 3: We Submit the application
We'll submit the application to the immigration office and will inform you as soon as a decision is received.
We can Help You!
We have dealt with hundreds of immigration cases. We have helped our clients in their difficult situations and have guided them to draft a more effective application. We can help you draft your application and arrange the required documents. A well-planned and complete application will increase your likelihood of acceptance and will save your from hassle.
If you are worried about the legal fees, don't be! Our goal is to help everyone that is interested in immigrating to Canada. Contact us and we can provide numerous options for you. You can also purchase our very affordable Immigration Kit which details everything for you. If you are still not sure, feel free to get back to us. We will review your case before you submit it to give you the best possible outcome.
Latest Immigrations News
Family Class Sponsorship

The Family Class Sponsorship application is available if you are a Canadian citizen or a permanent resident living in Canada, and you want to sponsor close family members living abroad, including: Spousal Sponsorship: If you are a Permanent Resident of Canada or a Canadian citizen, you are eligible [...]

Family Class Sponsorship Calculating Required Income

The total number of persons determines the amount of income required to sponsor and determines which LICO to use. Sponsors should count: Themselves, and any family members to whom they provide support, The persons they are now sponsoring, including all family members of the sponsored person, whether these [...]

Family Class Sponsorship The Financial Test

The financial test is needed to prove that sponsors can support their relatives for the period of the undertaking. Sponsors in Quebec are subject to that province's financial criteria. Sponsors must show they have the minimum necessary income (LICO) to support the sponsored persons as well as their [...]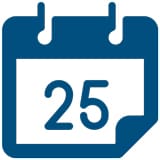 Book a Conslutation
One of our Representatives will
assist you with your matter. Book Now!
Click here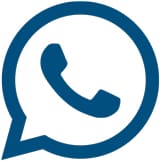 Call us for
more Information
+1-416-477-2545
Toll Free: 1-877-820-7121
Click here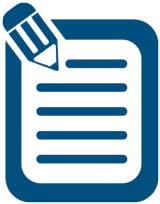 Write Us (Online Form)
Complete our form and one of our
Representatives will contact you.
Click here

Subscribe To Our Newsletter

There is always a way