Canadian Spousal Sponsorship
Learn about Spousal Sponsorship
Having someone that you love around you is a wonderful thing! Unfortunately not everyone is fortunate enough to have that experience. At Akrami&Associates we value the importance of having loved ones around you because we know it is vital to a person's happiness. We do our best to keep loved ones together and unite families. We aid with Spousal Sponsorships and stand beside you throughout the whole process. It can be difficult to bring a spouse into Canada because of different issues that need to be addressed and requirements that need to be met. Akrami&Associates is a leading firm in spousal sponsorships. Our company offers high success rates and tries to achieve the best results we can with the most effort.
Comparing In-land to Overseas Application
One of the main advantages for an in-land spousal sponsorship application is that the Applicant can apply for an open work permit that will allow them to work legally while they wait for their application to be processed. The Applicant spouse in the inland sponsorship application must have valid temporary resident status either as a visitor, worker or student, to qualify to apply for the open work permit.
The option to apply for an open work permit is not available to applicants in an overseas spousal. However, unlike an overseas spousal sponsorship application, the option for an inland spousal sponsorship applicant to travel is limited. This is because of the risk associated with not being permitted re-entry when it is time to return to Canada.
On the other hand, in an overseas sponsorship application, the applicant spouse is free to travel back and forth if they have a valid visa or they come from a visa-exempt country. Even if they are refused entry at the border, their application will still be processed. However, unlike an in-land, the Applicant spouse will not be able to apply for an open work permit.
Despite the differences between the two types of applications, processing times are the same for both types of applications – 12 months. You and your spouse will need to assess which option best suits your situation.
How do spousal sponsorships work
Getting your spousal into Canada is a difficult thing. There are applications you need to fill, and requirements that you need to meet under Canadian law. The first thing that you need to know is that there are two types of spousal sponsorships; inland applications and overseas applications. The inland application requires both parties to be living in Canada and have some sort of status. The inviter needs to be a Canadian citizen or a permanent resident. The person who is being sponsored also needs to have some sort of status in Canada such as a worker, student or visitor status. The second spousal application is an outland application. An outland application is filled for individuals whom live outside of Canada. With that being said it is also possible to apply for an outland sponsorship while you are inside of Canada. The difference between the two sponsorships is that an outland sponsorship allows the person being invited to leave and enter Canada as they please but keep in mind that the officer at the border has the right to turn you back on the day of entry. Once you apply you await the approval and you're on your way to becoming a Canadian citizen!
What do I need to apply
Canada has very strict requirements when it comes to spousal applications. There are three main categories the applicant and the inviter must meet in order for a spousal application to be legitimate. The first and foremost is the needs to meet certain financial requirements. In order to show proof that you can provide the invited individual with basic necessities such as living requirements, health coverage, food &clothing etc. You need to show proper financial documents that prove you have the ability to support the applicant during their stay in Canada. The second most vital thing that needs to be addressed when applying for spousal sponsorship is proving that the relationship between the applicant and the inviter is genuine. There are a number of documents and proof that need to be submitted with the applications which increase your chances of success when bringing your partner in Canada. Evidence is required to make your application stronger, such as wedding invitations, pictures, text messages sent between the couple and tickets and reservations of places the couple has gone together. All of this evidence aids in making the application stronger. Last but most certainly not least is the marriage certificate. When you apply for the spousal sponsorship you need to make sure that the marriage certificate you put in your file is recognizable by the country of citizenship that the applicant is from. The spousal sponsorship application is a process which requires attention to small details and requires a lot of thought. When dealing with a process such as this it is highly recommended to hire professionals. That is where our firm comes in. We guarantee the best service and the most care.
CONTACT AKRAMI AND ASSOCIATES
It is essential that you have met all of the aforementioned requirements before you attempt to apply for a spousal sponsorship application. This is especially the case if you do not know whether the sponsor is eligible to sponsor the applicant, or if you are unsure of how to prove you the genuineness of your relationship. Spousal Sponsorship applications are difficult applications to pursue on your own and it is highly recommended that you seek out professional and experienced help before attempting to submit the application. Here, at Akrami & Associates, we work and have experience with many different immigration issues. We have helped many of our clients obtain permanent residency in Canada through the Conjugal sponsorship. If you believe that you may be eligible to sponsor your Conjugal partner, please feel free to contact Akrami & Associates at our office at 416-477-2545 for more information or if you would like to book a consultation with an immigration professional for more advice.
With Akrami & Associates, there is always a way!
Latest Immigrations News
Understanding the Validity of Post-Graduation Work Permits

  Embarking on a journey of higher education is not merely about acquiring knowledge; it's also an investment in one's future. For international students in Canada, this investment often comes with the added benefit of being eligible for a Post-Graduation Work Permit (PGWP). This permit serves as a [...]

Credential assessment in Canada: how Akrami & Associates can assist you

  Embarking on a journey to Canada, whether as a skilled worker, student, or professional, is a significant milestone in one's life. The allure of this vast and diverse country, known for its quality of life, educational institutions, and career opportunities, has drawn people from all corners of [...]

Canada's demand for Skilled Workers: the new Express Entry priorities

As businesses across the country actively seek to fill numerous job vacancies, immigration has become a pivotal solution to address this issue. Recognizing this reality, the Canadian government is actively developing an immigration system designed to act as an economic engine. This strategic approach not only strengthens French-speaking [...]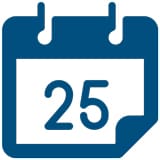 Book a Conslutation
One of our Representatives will
assist you with your matter. Book Now!
Click here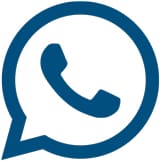 Call us for
more Information
+1-416-477-2545
Toll Free: 1-877-820-7121
Click here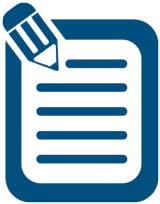 Write Us (Online Form)
Complete our form and one of our
Representatives will contact you.
Click here

Subscribe To Our Newsletter

There is always a way