Conjugal Sponsorship and Application Requirements
What is a Conjugal Relationship?
A conjugal relationship is defined as a category for partners of either the opposite or the same sex that are in exceptional circumstances beyond their control that has prevented them from being qualified as common-law partners or spouses.
A conjugal relationship is more than just a physical relationship like many would imply. It is a mutually dependent relationship that has the same amount of permanence and commitment as a common-law relationship or a marriage but without the paperwork.
Conjugal Qualification:
To be eligible as a conjugal partner there are specific conditions you must meet. You must be able to provide evidence that one of these conditions applies to your situation in order to qualify.
First:
You have maintained a conjugal relationship for at least 1 year
Second:
You and your partner have been prevented from getting married or living together because of an immigration barrier, marital status (eg. you are currently married to someone else and living in a country where divorce is not an option) or your sexual orientation.
Third:
Evidence can be provided to show an impediment to living together (e.g. evidence of refused long-term stays in each other's countries)
When You Do Not Qualify as a Conjugal Partner:
There are certain situations where relationship will not qualify as conjugal because of certain circumstances. Conjugal relationship is there so those people who aren't able to get married or live together can still qualify as partners and sponsor one another so they can be united.
You Should Not Apply as a Conjugal Partner If:
You could have lived together but chose not too
You are unable to provide proof that here was an impediment that kept you two from living together,
You are engaged to be married to each other
If you cannot provide evidence that, an impediment that had prevented you two from living together, then you cannot apply as a conjugal relationship because you cannot prove it.
If you could have lived together but choose not to, then you would not qualify, as a conjugal relationship either because that shows that you do not have the same level of commitment required of a conjugal relationship. Example is that some people will not give up a job or a course of study to be with their partner. This shows that you guys are not at the proper commitment level you're supposed to be for a conjugal relationship.
If you are engaged to be married then you cannot apply for conjugal because you can wait until you two are married or you can apply under common-law union if you have been living together for at least 12 months.
What Does It Mean To Sponsor A Conjugal Partner?
The Canadian government allows citizens and permanent residents of Canada to sponsor members of their family class, but a large burden follows that responsibility. Members of that family class include a spouse, common-law partner or conjugal partner. In this specific post, we will be talking about the particular responsibilities a sponsor would have to their conjugal partner.
When you agree to be a sponsor, many responsibilities are instantaneously trusted upon you. That is why you must sign a contract called an undertaking with the Minister of Citizenship and Immigration. The undertaking is a promise you make to provide financial support for your partner's basic requirements and those of his or her dependent children.
As a Sponsor you are Required to Provide Financial Requirements for all of these Basic Needs:
Food
Clothing
Utilities
Personal Requirements
Shelter
Fuel and
Household Supplies
This also includes any other health care required that is not provided by Canada's public health plan, such as eye and dental. The undertaking helps ensure that none of the persons with their family members that are coming to Canada has to apply for social assistance.
Obligations as a Sponsor:
Your obligation as a sponsor begins as soon as the person you are sponsoring and their family arrive into Canada. Your obligation varies in length according to the age of the family members coming into Canada and their relationship to you.
It is very important to note that this undertaking is seen to be an unconditional promise of support to everyone you have sponsored. There is no breaking of the undertaking regardless of divorce, separation, relationship breakdown, moving to another province or the sponsored being granted their Canadian citizenship. The undertaking will still be intact and will remain in effect even if your financial situation deteriorates.
The sponsored must be at least eighteen years old to be sponsored as a conjugal partner. They must have been in a genuine relationship lasting at least twelve months, marriage and cohabitation were not possible, and there is a significant degree of attachment. This attachment must be more than just a physical relationship but a mutually inter-dependant relationship.
What is the Service Standard for applications under the Family Class?
Citizenship and Immigration Canada goal (CIC) is to process the sponsorship applications within 12 months. Therefore, as the applicant and the sponsor you must ensure you include all the supporting documents and make sure you have filled out everything accurately to avoid delays. Citizenship and Immigration Canada implemented this standard in April of 2010 to process application in fast and efficient manner.
After Sponsorship Is Approved
If there are any changes to your family status after your sponsorship was approved you have an obligation to tell the government about it. If there are any changes to your family such as:
Marriage
Divorce
Births
Deaths or
Any other important information
Summary:
In order to apply for Conjugal Sponsorship, the applicant and the sponsor must show genuine relationship for at least 1 year. Also, they must demonstrate that they tried everything possible to get together but cohabitation was just not possible due to reasons outside of their control. This visa is available for both same sex and opposite sex couples. As the Canadian sponsor you must sign an undertaking which means you will be responsible for yours partners basic needs for 3 years since the partners arrival to Canada. To be successful with your conjugal sponsorship application make sure to include all supporting documents and have filled everything out correctly.
Should I Hire an Immigration Law Firm to help me with my Conjugal Application?
We definitely recommend getting the assistance of an immigration expert to help you file a conjugal sponsorship application. A lot of times clients come to us and say they have filed their conjugal application but was refused. Immigration Canada refuses these applications usually, because the partners did not provide sufficient supporting documents to prove they are in conjugal relationship. So, please consult with an expert prior to starting this application or have them review it before submitting it to Citizenship and Immigration Canada.
Contact Akrami & Associates
If you have any further questions regarding conjugal relationships and whether you and your partner may apply for a sponsorship or not, please do not hesitate to contact us at 416-477-2545 or call our toll free number 1-877-820-7121 and one of our legal team members will be glad to assist you with your matter.. We will be happy to answer any questions you may have.
We also offer affordable Do It Yourself Kit if you decided to submit your own application like a pro!! Our Do It Your Self Immigration Kits are created to provide you step-step guidance on how to submit your own application. We also offer a review of your application when you purchase our Elite kit which gets you a consultation and a final review by one of our legal experts. Looking forward to hearing from you.
With Akrami & Associates there is always a way!!
Latest Immigrations News
All About Family Class Sponsorship

All About Family Class Sponsorship Are you a Canadian citizen or a permanent resident of Canada with family in another country and looking for options to all live together in Canada? Family reunification is very important to Canadians and the Canadian Government. This is where family class sponsorship [...]

Sponsoring Under the Family Class

Family Class Sponsorship The Canadian government values keeping families together, and therefore prioritizes family class sponsorship applications. You can sponsor certain relatives living abroad to immigrate to Canada if you meet the mandatory requirements. Generally, the requirements are more relaxed than the economic routes. How Family Class Sponsorship [...]

Proving Genuineness of Relationship

How to Prove Genuineness of Relationship Have you recently received a decision on your spousal or common law application and the application was refused due to the officer not being satisfied with the genuineness of the relationship? If this is the case then this blog is for you. [...]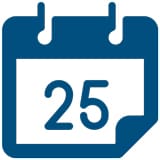 Book a Conslutation
One of our Representatives will
assist you with your matter. Book Now!
Click here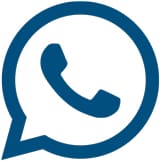 Call us for
more Information
+1-416-477-2545
Toll Free: 1-877-820-7121
Click here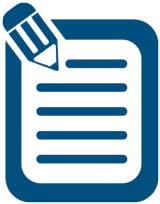 Write Us (Online Form)
Complete our form and one of our
Representatives will contact you.
Click here

Subscribe To Our Newsletter

There is always a way