Sponsoring Under the Family Class
Family Class Sponsorship
The Canadian government values keeping families together, and therefore prioritizes family class sponsorship applications. You can sponsor certain relatives living abroad to immigrate to Canada if you meet the mandatory requirements. Generally, the requirements are more relaxed than the economic routes.
How Family Class Sponsorship Works
The Canadian family member may sponsor the following individuals:
His or her spouse
Common-law partner
Conjugal partner
Dependent child
Adopted children
Parents
Grandparents
Who Qualifies as a Sponsor?
There are various requirements for a Sponsor who wishes to bring his or her loved one to Canada. The sponsor must be either a Canadian citizen or permanent resident that is at least 18 years of age. Additionally, the sponsor must:
Financially support their family member (and any dependent). This entails not only proving their financial means for the support but also entering into an agreement with the government of Canada confirming the undertaking. See below for further details.
If the sponsor is a permanent resident, he or she must reside in Canada at the time of the sponsorship. However, if the sponsor is a citizen, then he or she must reside in Canada at the time when the relative arrives in Canada
Not be imprisoned or charged with a serious criminal offence
Not be under bankruptcy proceeding
Not be under a removal order
What are the Support Requirements for a Sponsor?
There is no specified amount as to how much the sponsor must show for purposes of financial support. The officers generally take a holistic approach and factor in who the sponsor is supporting, the cost of their basic necessities of life, whether they have medical coverage, and whether there are any dependents involved. Typically, this number is lower than what most clients expect. Nevertheless, there is an undertaking that a Sponsor will financially support the individual that is being sponsored, this includes dependent children. He or she will have to execute a pledge of support for the following basic needs:
Housing (i.e. mortgage/ lease)
Utility bills
Medical bills
Food
Clothing for regular day-to-day wear
Personal items that are necessary on a daily basis (i.e. body cleansing products and toothpaste).
The most important thing to note is that after making this undertaking for support, the Sponsor will continue to remain financially liable for the individual that he or she is sponsoring. The time period will depend on the type of application and individual being sponsored. Generally, for spousal sponsorship applications, the undertaking continues for a period of three years.
How long does the sponsorship application process take?
Recently, Canada has taken measures to prioritize family class sponsorships by decreasing the processing times. The length of the processing times for a family class sponsorship varies and depends on the type of family class sponsorship. Generally, spousal and partner applications take about 12 months whereas parents and grandparents can typically take up to 3 years.
What are common grounds for refusal?
Lacking evidence of genuineness of relationship
Errors in the application forms
Applicant is inadmissible pursuant to one of the provisions enumerated in IRPA/IRPR
Applicant or Sponsor has engaged in Misrepresentation pursuant to section 40 of IRPA
Sponsor is not able to satisfy the mandatory requirements for being a sponsor
What are my options if my application is denied?
If your application has been denied you can either make amendments to your application and resubmit (subject to certain exceptions), or you may appeal the decision to the Immigration Adjudication Division (IAD). However, time is of the essence and thus the appeal must be filed within 30 days the decision is rendered. Additionally, it is important to note that appeals can be timely and costly, and does not guarantee a decision in the affirmative. Because appeals are complicated and demand extensive effort and preparation, it is recommended that you contact a lawyer to help you on the matter.
How do I prove the genuineness of my relationship?
There are numerous documents that you can submit which will evidence a genuine relationship. Some of those documents include but are not limited to the following:
Photographs
Communication, including call logs, texts, chat records, etc.
Sharing accounts together (i.e. bank accounts, cell phone bills, mortgage, rent, etc.)
Joint tax returns
Joint health benefits
Reference letters
Will a Criminal Conviction Make the Applicant Inadmissible?
There are certain offenses that will disqualify you from immigrating to Canada, for the time-being. Certain criminal convictions, depending on the nature and date of the offense, will not disqualify you from being eligible to immigrate. However, there are various others that will, thereby demanding further legal work in order to warrant a successful application.
Contact Akrami & Associates
Despite the fact that a Canadian government values and prioritizes family class sponsorship applications, there is never a guarantee that your application will be approved. There are numerous requirements and a mere oversight can likely lead to a refusal. The family class sponsorship applications entail the compilation of a myriad of documents and missing any of such documents may be to your detriment, as it can either result in delayed processing or a refusal. Thus, it is crucial to seek the guidance or assistance of a legal professional who can ensure the accuracy and completion of your application, thereby securing optimal chances for success.
Our team at Akrami and Associates have over 12 years of experience in family class sponsorships and know exactly what immigration officers look for. We have helped countless number of family reunite and successfully obtain permanent residence, and we can help you too!
With Akrami & Associates there is always a way!!
Latest Immigrations News
Understanding the Validity of Post-Graduation Work Permits

  Embarking on a journey of higher education is not merely about acquiring knowledge; it's also an investment in one's future. For international students in Canada, this investment often comes with the added benefit of being eligible for a Post-Graduation Work Permit (PGWP). This permit serves as a [...]

Credential assessment in Canada: how Akrami & Associates can assist you

  Embarking on a journey to Canada, whether as a skilled worker, student, or professional, is a significant milestone in one's life. The allure of this vast and diverse country, known for its quality of life, educational institutions, and career opportunities, has drawn people from all corners of [...]

Canada's demand for Skilled Workers: the new Express Entry priorities

As businesses across the country actively seek to fill numerous job vacancies, immigration has become a pivotal solution to address this issue. Recognizing this reality, the Canadian government is actively developing an immigration system designed to act as an economic engine. This strategic approach not only strengthens French-speaking [...]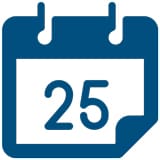 Book a Conslutation
One of our Representatives will
assist you with your matter. Book Now!
Click here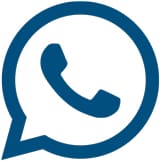 Call us for
more Information
+1-416-477-2545
Toll Free: 1-877-820-7121
Click here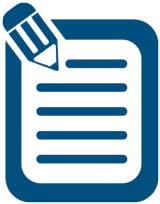 Write Us (Online Form)
Complete our form and one of our
Representatives will contact you.
Click here

Subscribe To Our Newsletter

There is always a way