Denied Entry to Canada – What Can Cause your Inadmissibility?
It has been your dream to visit/ study/ work in Canada! However, that dream can quickly turn into a nightmare if your visa application is rejected or you are denied entry to Canada. Under Canadian immigration law, certain clauses make you inadmissible in the country. It can either cause rejection of your visa application or inadmissibility at the port of entry. Keeping that in mind, in this blog we will discuss the common factors that cause inadmissibility to Canada.
What is Inadmissibility?
Inadmissibility means when you are denied entry into Canada. Your entry to Canada is decided by an immigration officer. Based on your application and profile, you might be barred from entering the country when:
You are applying for an eTA (Electronic Travel Authorization) or visa;
You are at the port of entry.
You might be denied entry based on medical, security, or criminal reasons. However, if you have justified reasons to visit Canada the IRCC will assess it and approve your entry. If you have a criminal conviction, you will have to apply for criminal rehabilitation to gain admissibility.
What are the causes for Denied Entry to Canada?
You can be denied entry to Canada under the following circumstances:
Criminal Causes
Criminal Conviction in the Past – You will be denied entry to Canada if you are convicted of a crime that is both illegal in Canada and the country where it was committed. It includes both minor and serious charges such as driving under influence of alcohol/drugs, robbery/theft, manslaughter, assault, etc.
Human Rights Violation Charges – If you are convicted of war crimes and crimes against humanity, or hold a senior official position in a government involved in human rights violations, you will not be allowed to enter Canada. The same goes for government officials of countries with international sanctions.
Organized Crime Conviction – If you are or have been involved with an organized crime syndicate like a gang or mafia, or terrorist organization, the IRCC will deem you to be inadmissible.
Medical Causes
Endanger Public Health & Safety – Medical assessment is mandatory for visa approval. If you are not well, the immigration officer will assess the scope of communicability of your disease and the potential impact of the same on the Canadian population. If you are suffering from influenza, measles, or hepatitis, and likewise, you will be denied entry. If you are suffering from mental health disorder like schizophrenia that leads to violent outbursts endangering the safety of people around you, your entry will be denied.
Excessive Demands on Social/Health Services – If you are suffering from a disease whose treatment will strain the social and healthcare resources in Canada that is a strong ground for inadmissibility.
Even with these medical causes, our immigration lawyers can help you apply for a TRP (Temporary Resident Permit) on H&C (humanitarian and compassionate) grounds. However, that will majorly depend on the case that you have. Contact us and we will see what we can do for you.
Security Causes
IRCC can deny your entry if you are deemed a threat to the country and its population. If you are found to be engaged in espionage, subversion or the attempt to overthrow a government or start a coup, and terrorism or involved with an organization that propagated the same, you will be denied entry to Canada.
Miscellaneous Causes for Inadmissibility   
Other than these, other factors might interfere with your plans of entering Canada, such as:
Financial Causes: You are deemed inadmissible if you are either unwilling or unable to financially support yourself and your dependent family members.
Misrepresentation: If you withhold information in your visa application or provide false information then that is strong ground for denied entry.
Non-compliance with IRPA: You can be marked as inadmissible if you are a temporary resident who has violated the terms of his/her stay or if you are a permanent resident who has not lived in the country for an extended period (as mentioned in the IRPA), or if you have a history of deportation and despite tried entering the country without authorization.
Visiting with an Inadmissible Person: If you are travelling with family and your companion is an inadmissible individual you might be denied entry as well.
On a Concluding Note
Getting visa approval is easier said than done. Multiple things can go wrong and cause inadmissibility. The rational step would be to consult experienced immigration lawyers who can look into your case and guide you properly while ensuring your visa approval. Akrami & Associates has a demonstrated history of offering assistance to people dreaming of visiting, studying or working in Canada. We have dealt with complicated cases deftly and delivered desired results to our clients. We wish to do the same for you. If you are applying for a Canadian visa, reach out for a quick consultation. You can call us at (416) 477-2545 or mail us at info@thevisa.ca.
Latest Immigrations News
Understanding the Validity of Post-Graduation Work Permits

  Embarking on a journey of higher education is not merely about acquiring knowledge; it's also an investment in one's future. For international students in Canada, this investment often comes with the added benefit of being eligible for a Post-Graduation Work Permit (PGWP). This permit serves as a [...]

Credential assessment in Canada: how Akrami & Associates can assist you

  Embarking on a journey to Canada, whether as a skilled worker, student, or professional, is a significant milestone in one's life. The allure of this vast and diverse country, known for its quality of life, educational institutions, and career opportunities, has drawn people from all corners of [...]

Canada's demand for Skilled Workers: the new Express Entry priorities

As businesses across the country actively seek to fill numerous job vacancies, immigration has become a pivotal solution to address this issue. Recognizing this reality, the Canadian government is actively developing an immigration system designed to act as an economic engine. This strategic approach not only strengthens French-speaking [...]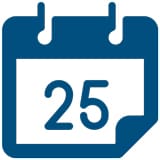 Book a Conslutation
One of our Representatives will
assist you with your matter. Book Now!
Click here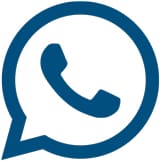 Call us for
more Information
+1-416-477-2545
Toll Free: 1-877-820-7121
Click here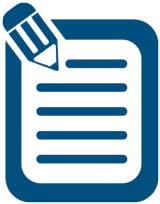 Write Us (Online Form)
Complete our form and one of our
Representatives will contact you.
Click here

Subscribe To Our Newsletter

There is always a way