Do candidates need to take language tests?
There are two official languages in Canada, English and French. French is most common in Quebec and New Brunswick, while English is the more predominate in the other provinces and territories. You can choose to adopt either or both languages. In some parts of Canada there are jobs where knowing both English and French are a great asset.
It is required that all candidates take a language test. Even if you are from an English or French native speaking country you are not exempt from the language exam. The better your score on the language tests the more points you receive for the Express Entry pool. Some of the more popular ones are
International English Language Test System (ILETS)
Canadian Academic English Language Assessment (CAEL)
Test Of English as a Foreign Language (TOEFL)
Test d'Evaluation de Français (TEF Canada)
Test results are to be summited with the Express Entry profile. You can earn extra points after submitting the language scores by sitting on another test, and bettering your score. You can even practice for the test online before hand.
There are different score minimums for each of the Express Entry classes. You are tested and placed on a level according to the Canadian Language Benchmark.
Under the Express Entry each of the programs require a different benchmark.
Federal Skilled Worker: minimum benchmark 7, and bonus points for a second language (English/French) benchmark of 5.
Federal Skilled Trades Worker: minimum benchmark 5 for speaking and listening and a minimum benchmark 4 for reading and writing.
Canadian Experience Class: depending on the level of job according to the National Occupational Classification System (NOC). Minimum benchmark 7 for NOC 0 or A level jobs, and a minimum benchmark 5 for NOC B level jobs.
Provincial/Territorial Nomination Program: minimum benchmark are different according to each province and territory.
Knowing either English or French is important for multiple reasons. Either language, depending where you live, will help you get a job, socialize with your community, accessing services, and eventually obtaining your Canadian Citizenship. We have many years of experience and knowledge and can assist you with any questions you have regarding any immigration needs.
Latest Immigrations News
Canada's demand for Skilled Workers: the new Express Entry priorities

As businesses across the country actively seek to fill numerous job vacancies, immigration has become a pivotal solution to address this issue. Recognizing this reality, the Canadian government is actively developing an immigration system designed to act as an economic engine. This strategic approach not only strengthens French-speaking [...]

Navigating the sponsorship appeal process in Canadian immigration

  When it comes to the pursuit of dreams and reunification with loved ones, immigration often stands as the gateway to a new life. Canada, with its diverse opportunities and thriving communities, is a destination many aspire to call home. For those who have taken on the role [...]

Immigration options for healthcare professionals in Canada

Akrami & Associates | Careers Canada's healthcare system is renowned for its quality and accessibility, and this reputation has led to an increasing demand for skilled healthcare workers. The aging population and the ongoing need for healthcare services have created numerous opportunities for individuals in the healthcare field. [...]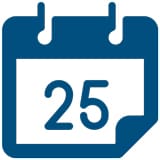 Book a Conslutation
One of our Representatives will
assist you with your matter. Book Now!
Click here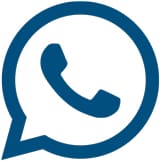 Call us for
more Information
+1-416-477-2545
Toll Free: 1-877-820-7121
Click here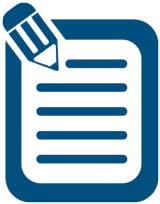 Write Us (Online Form)
Complete our form and one of our
Representatives will contact you.
Click here

Subscribe To Our Newsletter

There is always a way