Express Entry 2015 FAQs
New Express Entry 2015 FAQs
How Can I Use The Express Entry System?
Firstly, candidate have to fill out an online application form which shows an interest of candidate in immigrating to Canada. By completing the profile, the Candidate will outline his/her skills, work experience, language ability, education, and any other important skills available.
If the candidate successfully meets the requirements of Express Entry, then the candidate will enter the Express Entry Pool. This pool is filled with other potential candidates as well.
If the candidate does not have job offer from a Canadian employer or nomination from a province or territory, then the candidate must create an account with Job Bank Canada.
Once the candidate creates an account with Job Bank then he/she has an opportunity to view posted positions on Job Bank. It is very important for candidates to promote themselves to prospective employers.
To qualify for the Express Entry Pool, a candidate has to meet the criteria of the federal economic immigration programs:
Federal Skilled Worker Program

Federal Skilled Trades Program

Canadian Experience Class
All provinces and territories are also able to choose candidates from the Express Entry pool through their Provincial Nominee Program (PNP) to fulfil their local labour market requirements.
Every candidate in this Pool will obtain a score according to the Comprehensive Ranking System (CRS). The candidates score will change frequently as other candidates will be added or removed from the Express Entry Pool. Meaning, the candidates score ranking is subject to other score of other candidates in the pool.
The candidates, who have the highest score, will obtain an invitation to apply (ITA). The candidates can obtain points by securing a job offer; receiving a provincial or territorial nomination; and on skills and experience factors which will demonstrate the candidate success in Canada.
Once the candidate receive an ITA, he or she has 60 days to submit the online application for permanent residence in one of the immigration programs. The candidate ITA will state that for which program candidate eligible to apply for.
If applicants submitted complete application with all supporting documents, Citizenship and Immigration will process their application within six months.
How Will The Express Entry System Benefit Potential Candidates?
Express Entry offers a lot of benefits to potential candidates such as:
The first benefit is that it is faster. The application processing time is only six months from the day CIC gets the complete application for permanent residence to a final decision. But application has to be completed and submitted with all the supported documents.

The second benefit is that the Express Entry is easier way to obtain a job offer from a potential employer before coming to Canada. The government of Canada has created a Job Bank that connects Canadian employers and skilled foreign national worker with each one another.
I Am Currently Waiting For My Application For Permanent Residence To Be Processed In The Federal Skilled Worker Program. Can I Submit An Express Entry Profile?
You can submit a new Express Entry profile.
Is There A Fee To Submit An Express Entry Profile?
No, there is no fee for submitting an Express Entry profile.
Once candidates receive an invitation to apply (ITA) for permanent residence, then candidates have to pay application processing fee. The candidates also have to pay Permanent Residence Fee for himself/herself and also for any dependents when selected for permanent residence.
When Does A Candidate's Profile Expire?
Express Entry profile expires after one year or 12 months from the date applicant submits. It is good for one year. If applicant does not receive an invitation to Apply (ITA) within 12 months and he or she is still interested, the candidate needs to fill out new application and submit a new profile.
Do I Need A Job Offer To Get Into The Express Entry Pool?
If candidate meet the requirements of one of the economic immigration programs which leads to Express Entry then the candidate will enter into pool. If candidate have a job offer which is supported by LIMA, it is an asset but it is not requirement.
Latest Immigrations News
Express Entry To Canada 2015 FAQ Part 2

Express Entry To Canada Frequently Asked Questions [widgetkit id=88]

Express Entry to Canada FAQ Questions and Answers

Express Entry to Canada 2015 FAQ: Immigration Programs Covered Under Express Entry? The Express Entry system will be covering the current Canadian economic immigration programs which are the Federal Skilled Worker Program, Federal Skilled Trades Program, and the Canadian Experience Class. In order to comply with the local [...]

Express Entry 2015 Comprehensive Ranking System (CRS) criteria

Express Entry 2015 Point System A) Summary of points per factor for Express Entry candidates A. Core / human capital factors Points per factor - With a spouse or common-law partner Points per factor - Without a spouse or common-law partner Age 100 110 Level of education 140 [...]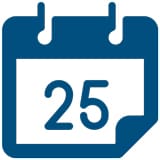 Book a Conslutation
One of our Representatives will
assist you with your matter. Book Now!
Click here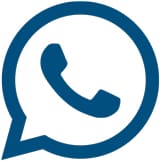 Call us for
more Information
+1-416-477-2545
Toll Free: 1-877-820-7121
Click here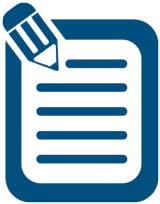 Write Us (Online Form)
Complete our form and one of our
Representatives will contact you.
Click here

Subscribe To Our Newsletter

There is always a way