Express Entry Information
Foreign Nationals with Skilled work Experience can immigrate through Express Entry
Express entry is a very advantageous pathway to permanent residence for individuals who qualify. This process can be fairly complex, though, it is certainly not impossible to understand. Therefore, it is worth considering whether or not you are eligible for a stream of express entry, so that you may take advantage of this pathway to express entry as well. There are three different programs one could be eligible to apply for permanent residence through, which is part of what makes express entry so confusing. More than this though, it is important to understand the application process occurs in stages. Throughout the application process, the applicant must remain very engaged and pay attention to the status of it, to ensure they fulfill all the necessary obligations of an applicant. If you hire a representative to help with this application, this will alleviate much of the stress which results from the need to be constantly aware of the status of your application, as you can rest assured your representative will do it for you. Nevertheless, while the representatives at Akrami and Associates are happy to help you with your application, every step of the way, it is also our belief that the applicant should understand the application process, so we have set out to provide information on this.
What is Express Entry?
Express entry is a system of Canadian immigration which seeks to attract highly skilled foreign nationals to the Canadian labor market. This system uses a point ranking program to seek out the most highly skilled immigrants. Using the Canadian government's "comprehensive ranking system," highly skilled foreign nationals will receive an invitation to apply for permanent residence, through one of the 3 express entry streams. Ultimately, express entry is the way in which applicants make themselves candidates to become permanent residents through either the Federal Skilled Trades program (FSTP), the Federal Skilled Worker Program (FSWP), or the Canadian Experience Class, depending on their qualifications.
What is the Process of Express Entry?
Individuals gather all their documentation, including proof of skillset, qualifications and experience, and create an express entry profile. This profile is then given a score from the Canadian government's comprehensive ranking system, and the applicant waits for communication. You may be eligible for more than one express entry program, though, you will still only have one express entry profile. Once you are placed in the express entry pool, you could be invited to any of the programs you have indicated you are interested in which you are also eligible for, when invitations to apply for express entry go out. It is not possible to create more than one express entry profile. If and when you receive an invitation to apply, you have moved onto the second stage of the application process. At this stage, you will have to actually submit an application for permanent residence. It is very important to understand that once you have received an invitation to apply, you have not yet been granted permanent residence. The first stage is more of a preliminary process, whereas the second stage is when you are actually assessed as a candidate for permanent residence.
What is the Federal Skilled Worker Program?
Through the Federal Skilled Worker Program (FSWP) program, individuals are given priority based on education level and language skills. Within this program, it is particularly valuable for an individual to have knowledge of both English and French, as this will result in additional points for ones express entry profile. The criteria used to determine eligibility for the FSWP program are as follows:
Work experience,
Language skills: you must meet the Canadian Language Benchmark 7 in English or French,
Education,
Age,
Job offer,
Ability to adapt to Canada,
Financial situation,
You are admissible to Canada.
What is the Federal Skilled Trades Program?
Essentially, the Federal Skilled Trades Program (FSTP) is for individuals who have skills in a specific trade. To qualify for the Federal Skilled Trade Program, you must meet the following criteria:
You have minimum two years of work experience working full time in a skilled trade,
You meet the requirements set out in the National Occupational Classification database (NOC) for the job you intend to apply and can prove you conducted all of the core responsibilities and some/ most of the common responsibilities of individuals in this occupation,
Your language abilities meet at least the Canadian Language Benchmark (CLB) 5 for listening and speaking skills, and minimum CLB 4 for reading and writing abilities,
You have a job offer which will require you to work full time for at least one year,
You can show at least 1 year of full-time employment or certificate qualification in that skilled trade issued by a Canadian provincial or territorial authority.
What is the Canadian Experience Class?
The Canadian Experience Class (CEC) allows individuals to apply for permanent residency in Canada by taking advantage of the experience they have gained in Canada while working lawfully on a temporary permit. To determine if you're eligibility for express entry under the CEC, you must meet the following criteria.
You are/ were a temporary worker with a minimum of 12 months full-time Experience or an equal amount (equivalent to 30 hours of paid work per week) in part time skilled work experience in Canada in the preceding three years before you apply,
You are a student with at least 2 years of secondary education in Canada, and 1 full year work experience,
You have gained your work experience in Canada with proper authorization,
Have language abilities which meet the minimum Canadian Language Benchmark required for the National Occupation Classification (job) you will be working in.
Contact Akrami & Associates
Should you have any further questions or need further information about Express Entry and Canadian employers, it is important to properly research and ask several questions before applying for one. By doing the appropriate research and asking several questions beforehand, this will ease your worries and assist you with the application process. Many immigration applications are difficult to pursue on your own and it is highly recommended that you seek out professional and experienced help before attempting to apply. Here, at Akrami & Associates, we work and have experience with many different immigration issues. We have helped many Canadian employers obtain foreign national workers for their businesses in Canada. If you believe that you may be eligible, please feel free to contact Akrami & Associates at our office at 416-477-2545 for more information or if you would like to book a consultation with an immigration professional for more advice.
With Akrami & Associates, there is always a way!
Latest Immigrations News
Understanding the Validity of Post-Graduation Work Permits

  Embarking on a journey of higher education is not merely about acquiring knowledge; it's also an investment in one's future. For international students in Canada, this investment often comes with the added benefit of being eligible for a Post-Graduation Work Permit (PGWP). This permit serves as a [...]

Credential assessment in Canada: how Akrami & Associates can assist you

  Embarking on a journey to Canada, whether as a skilled worker, student, or professional, is a significant milestone in one's life. The allure of this vast and diverse country, known for its quality of life, educational institutions, and career opportunities, has drawn people from all corners of [...]

Canada's demand for Skilled Workers: the new Express Entry priorities

As businesses across the country actively seek to fill numerous job vacancies, immigration has become a pivotal solution to address this issue. Recognizing this reality, the Canadian government is actively developing an immigration system designed to act as an economic engine. This strategic approach not only strengthens French-speaking [...]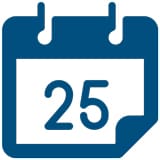 Book a Conslutation
One of our Representatives will
assist you with your matter. Book Now!
Click here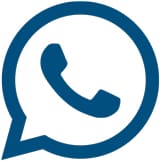 Call us for
more Information
+1-416-477-2545
Toll Free: 1-877-820-7121
Click here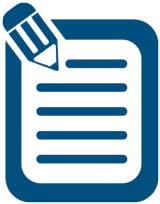 Write Us (Online Form)
Complete our form and one of our
Representatives will contact you.
Click here

Subscribe To Our Newsletter

There is always a way