Express Entry to Canada
Express Entry and How Does it Work
Express Entry (EE) was introduced by the Federal government in 2015 as an online immigration application system offering Canadian permanent residence to foreign skilled workers. Candidates are ranked based on their individual profiles and only those with the highest rankings are invited to apply for permanent residency.
Do I Qualify for Express Entry
The Express Entry system allows Citizenship and Immigration Canada to analyze and choose immigrants under the following economic programs: (1) Skilled Worker program; (2) Skilled Trades program; or (3) Canadian Experience Class. In order to qualify for Express Entry, you must meet the eligibility criteria for any of the abovementioned programs.
Federal Skilled Worker Program (FSW)
The Federal Skilled Worker program is the most common economic pathway for skilled workers to become permanent residents in Canada. Successful candidates are generally selected to immigrate to Canada based on their age, work experience, education, knowledge of English and/or French, and other factors.
Applicants first must complete an online Express Entry profile and input information pertaining to their skills, work experience, language ability, education, etc. If they meet the qualifying requirements, they will be placed in the Express Entry Pool among other candidates and ranked according to a points system.
Based on the information provided in their profile, FSW candidates obtain a score under Express Entry's Comprehensive Ranking System (CRS). Only those that rank the highest will receive Invitations to Apply (ITAs). It is important to note that merely creating an Express Entry profile does not guarantee permanent residence and that the score assigned to them is not permanent, rather it can be improved by candidates along the way.
Minimum Eligibility Criteria
The Federal Skilled Worker Program requires the following:
One year of continuous full-time or equivalent paid work experience in the past 10 years in a skilled occupation classified under the National Occupational Classification (NOC) skill level O, A, or B;
Validated language ability equivalent to Canadian language Benchmark (CLB) 7 in English or French across all abilities (reading writing, listening, and speaking); and
Canadian educational credential (certificate, diploma, or degree) or foreign credential and Educational Credential Assessment (ECA) report.
Federal Skilled Trades Program (FST)
The Federal Skilled Trades Program is for skilled workers who want to become permanent residents based on being qualified in a skilled trade.
Minimum Eligibility Criteria
There are 3 requirements under this program:
2 years of experience outside Canada within the past 5 years of applying in NOC OAB
CLB 4 (reading and writing) and 5 (speaking and listening)
Full Time Job offer for a total period of at least 1-year OR certificate of qualification in that skilled trade from a provincial, territorial or federal authority / Red Seal
Note that although there is no education requirement under this program, you may nevertheless increase your points by obtaining a certificate, diploma or degree from a Canadian institution, or even a foreign institution – so long as an Educational Credential Assessment report equates the credential to that of a Canadian.
The type of skilled work experience must also fall within one of the enumerated categories of the National Occupational Classification (NOC):
Major Group 72: industrial, electrical and construction trades,
Major Group 73: maintenance and equipment operation trades,
Major Group 82: supervisors and technical jobs in natural resources, agriculture and related production,
Major Group 92: processing, manufacturing and utilities supervisors and central control operators,
Minor Group 632: chefs and cooks, and
Minor Group 633: butchers and bakers.
Unless applicants have a valid job offer or certificate of qualification, they will need to show proof of funds. Please see chart below for specific amounts.
Number of
family members
Funds required
(in Canadian dollars)
1
$12,669
2
$15,772
3
$19,390
4
$23,542
5
$26,701
6
$30,114
7
$33,528
For each additional family member
$3,414
Canadian Experience Class
The Canadian Experience Class program is for skilled workers who have Canadian work experience and want to become a permanent residence. These candidates have already established themselves within Canadian society and secured valuable connections within their communities. Similar to the other 2 programs mentioned above, this one also requires candidates to create an online Express Entry profile, and receive an Invitation to Apply for permanent residence before they may make an application.
Minimum Eligibility Criteria
1 year of skilled work experience in Canada, within the last 3 years
Full time or an equal amount in part-time
Gained experience by working legally in NOC O (managerial jobs), A (professional jobs), B (technical jobs and skilled trades)

You must show that you performed the duties in the lead statement of the occupational description

Language Qualification: results valid for 2 years

CLB 7 in NOC O or A
CLB 5 for NOC B jobs
Similar to the FSTP, there is no educational requirement under this program either; however, you can boost your points by:
Going to school in Canada (high school or post-secondary)
Going to school in foreign country and based on an educational credential assessment, your foreign credential is equivalent to Canadian secondary or post-secondary credential
Provincial Nomination Program
The Provincial Nomination program (PNP) also offers a valuable route to Canadian permanent residence. It allows Canadian provinces and territories to nominate individuals who wish to immigrate to Canada and are interested in residing in a specific region. Each Canadian province and territory (except Nunavut and Quebec) has its own unique program and requirements.
Provincial nominations under an Express Entry stream increases the candidate's CRS points by an additional 600. Therefore, this pathway almost always guarantees permanent residence.
It is important to note that although the chances of success are tremendously higher under this program, this is a longer process than the other Express Entry programs mentioned above.
Contact Akrami & Associates
If you like to immigrate to Canada to obtain permanent residency but not sure if you qualify then contact us for more information at info@thevisa.ca or call us at 416-477-2545. Akrami & Associates has assisted many foreign applicants obtain permanent residency through the Express Entry and we can help you too. Contact us today for more information.
With Akrami & Associates there is always a way!!
Latest Immigrations News
Understanding the Validity of Post-Graduation Work Permits

  Embarking on a journey of higher education is not merely about acquiring knowledge; it's also an investment in one's future. For international students in Canada, this investment often comes with the added benefit of being eligible for a Post-Graduation Work Permit (PGWP). This permit serves as a [...]

Credential assessment in Canada: how Akrami & Associates can assist you

  Embarking on a journey to Canada, whether as a skilled worker, student, or professional, is a significant milestone in one's life. The allure of this vast and diverse country, known for its quality of life, educational institutions, and career opportunities, has drawn people from all corners of [...]

Canada's demand for Skilled Workers: the new Express Entry priorities

As businesses across the country actively seek to fill numerous job vacancies, immigration has become a pivotal solution to address this issue. Recognizing this reality, the Canadian government is actively developing an immigration system designed to act as an economic engine. This strategic approach not only strengthens French-speaking [...]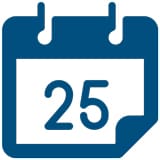 Book a Conslutation
One of our Representatives will
assist you with your matter. Book Now!
Click here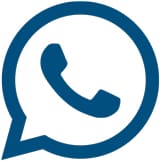 Call us for
more Information
+1-416-477-2545
Toll Free: 1-877-820-7121
Click here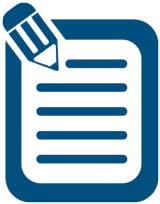 Write Us (Online Form)
Complete our form and one of our
Representatives will contact you.
Click here

Subscribe To Our Newsletter

There is always a way