Express Entry to Canada Questions and Answers
What is the Express Entry Program?
Express entry is a new program set up by citizenship and immigration Canada (CIC) designed to attract and select skilled workers to Canada for possible permanent residency. This program is an electronic process that is created to connect employers, the federal and provincial government together to allow them to select skilled foreign workers for possible permanent residency to Canada through different economic programs such as the Provincial Nominee Program, Canadian Experience Class, Federal Skilled Worker Program and Federal Skilled Trades Program.
What is the Express Entry Benefits for the Applicant?
The express entry connects the applicant to employers that are looking to hire skilled foreign workers
It's a faster way of obtaining permanent residency to Canada
You can complete the application online no need to submit paper application
What is the Express Entry Benefits for the Employer?
the employer can pick out international skilled workers from the system
it's a faster process for bring your employee to Canada
you are working together with immigration Canada
How can I start my Express Entry application?
To start the express entry application you have to create an Express Entry Profile. In here you are asked questions about your skills, work experience, your language ability, education and any other personal information they may need. If you meet the requirements of one of the economic programs you are then placed in pool in which you and your fellow candidates are ranked. The Candidates with the best scores are invitation for an invitation to apply. Providing false information on the Express Entry just to increase your scores or providing false documentation you could be disqualified from applying for a few years.
I did not meet the requirements for the Express Entry Program can I Re-apply?
Yes, you can re-apply to the Express Entry Route as many times as you want. So if there is changes to your application to help you score better points then you can resubmit and try your luck the second time around. To help you become selected from the pool you can work on improving your skills, work experience, education, language ability etc. For example, if you did not get sufficient points for education perhaps take classes to get higher points for education.
What do I get points for under the Express Entry?
you get points for work experience
you get points for education
you get points for language ability
you get points for skill transferability
you get points for having a job offer
you get points for having an invitation from the provinces
you get points for having a spouse or common law partner in Canada
Who gets the Invitation to Apply for the Express Entry to Canada?
If you scored high points on the express entry route you can get Invitation to Apply. Once you receive the invitation to apply as the candidate you are responsible to submit your application for permanent residency within 60 days. You have to make sure you submit all the necessary documents with your application and complete all the forms accurately to avoid delays or refusals in your application. It takes citizenship and immigration Canada about 6 months to process the whole application, once approved you will land to Canada as permanent residents. If you have a spouse and dependent children they will be receiving their permanent residency as well.
What documents do I to submit when receiving an invitation to apply?
The documents that citizenship and immigration Canada requires once you receive the invitation to apply include passports of yourself and spouse and children, birth certificates, language test results, documents to proof your work experience you claimed, police clearances, medical receipts, passport size photos of yourself and family members and government fees.
You may also have to include additional documents depending for what economic program you applied under:
Canadian educational credentials
Attestation letter
School transcripts from post-secondary program
Secondary diploma or degree
Letter from employer that indicates employment has been arranged
Documents to proof you have family members in Canada (if you claimed it)
Proof funds on how you will support yourself
Marriage certificates
Secondary education documents
Original letter from a Canadian employer indicating an offer of arranged employment
Proof of family relationship(s) in Canada
Proof of settlement funds
If your name of date of birth changed have to show legal documents to proof it
Divorce certificates if applicable
Children birth certificated if applicable
Adoption papers if applicable
If you have custody of your children you need to prove it with supporting documents
Copies of paystubs or work contracts
Documents for income tax
I got Invitation to Apply but I missed deadline can I still submit my application?
If you miss your application deadline for the Invitation to Apply (ITA) unfortunately the application will no longer be valid and you would have to re-do the process. Therefore, it is very important to gather all the necessary documents requested by citizenship and immigration Canada with the 60 day period. It clearly states on the invitation that there are not extension granted and therefore you would have to be on top of it. To help you gather all the documents in time it is recommended to start collecting everything prior to getting the invitation to apply, because you never know when you will get invited. So it is good to be prepared well in advance and not lose your chance for permanent residency to Canada.
What will happen if I decline the Invitation to Apply (ITA)?
If you decide that you are not ready for the invitation to apply for permanent residency to Canada you can decline the invitation. Once you decline the invitation to apply your profile will be placed back into Express Entry pool and considered for future rounds of invitation as long as you meet the requirements under one of the economic programs. Future invitations are not guaranteed therefore you must think about it before declining this great opportunity.
Contact Akrami and Associates
Have you applied for the Express Entry route? Not sure if that is the best route for you or if there are any other options available to you then please contact our office at 416-477-2545 to book a consultation. Our immigration experts will go over the options available to you and what will work best for you to be able to obtain permanent residency in Canada. If you need assistance with any immigration matter please don't hesitate to contact us!!
With Akrami and Associates there is always a way!!
Latest Immigrations News
What Is Express Entry?

There are many ways for individuals to become Canadian permanent residents. If you a skilled worker and looking for the quickest route to permanent residency, then Express Entry is the way to go. Canada introduced Express Entry in 2015, creating an online based permanent residency system to better [...]

LANGUAGE PROFICIENCY THROUGH CELPIP AND IELTS

ABOUT CELPIP AND IELTS When applying for permanent residence to Canada, most applications require you take language assessment test to evaluate your language proficiency. The test results are needed for your immigration application to proof language proficiency. Two of the most popular tests taken globally by most applicants [...]

Express Entry Draws Continue to Drop

Express Entry Points Dropped In response to COVID-19 crisis Immigration, Refugees and Citizenship Canada (IRCC) has substantially dropped their comprehensive ranking score (CRS). Since the whole pandemic started on March 18, 2020 the points are continuously dropping and it has reached its lowest score of 447 points in [...]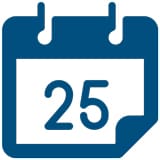 Book a Conslutation
One of our Representatives will
assist you with your matter. Book Now!
Click here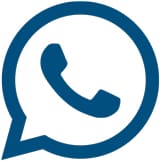 Call us for
more Information
+1-416-477-2545
Toll Free: 1-877-820-7121
Click here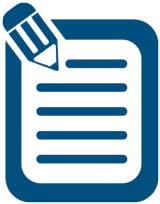 Write Us (Online Form)
Complete our form and one of our
Representatives will contact you.
Click here

Subscribe To Our Newsletter

There is always a way