Extending your Study Permit for Canada
Study Permit Extension
Are you currently an international student in Canada? Have you transferred to a program that might take longer to complete than what you have expected? Have you not completed your program requirements and you need an additional year to complete it, but your study permit will expire soon? There is a strong chance that you may have to extend your study permit in Canada. As an international student one of the most important things to keep in mind is the expiry date of your study permit. The expiration date is an indication of when Canada no longer allows you to study and when you should be preparing to leave or apply for an extension.
Immigration Canada allows you to stay inside of Canada an additional ninety days after your expiry date to prepare for your leave or to acquire time to apply for a study permit extension. If you are planning to apply for a study permit extension there are a few steps you need to take before attempting to apply for an extension. Continue reading this blog for more information on the process of a study permit extension.
Reasons to apply for a study permit extension
There are cases in which your study permit finishes earlier than you expected but you still have not completed your program. It is important to keep track of the expiration date on your study permit and when your program and the school issue a notification of completion of your study program.
There are other cases in which your study program finishes later than expected but your study permit expiration is before the time your program ends. If this is the case, you will also need to apply for a study permit extension. Citizenship and immigration Canada recommends applying at least 30 days before your permit expires.
There may be unique cases where the school you were enrolled in was previously registered under the designated learning institution list, but late immigration Canada decided to take this school off their list. If your school is no longer under this category than you will need to apply to another school that is under the designated learning institutions list and then apply for a study permit.
Case Scenario
An anonymous student applied for a four year Biology program at Brock University. This student received an acceptance letter and applied for a study permit outside of Canada. They were granted a study permit valid until July 2015. They landed in Canada on August 1, 2011 and began their studies in September 2011. The individual was not able to complete their studies within the four year timeframe due to missing requirements that were not fulfilled for her program. The school indicated the individual needed another year to fulfill the requirements what was missing.
This is a typical case in which an international students, not only needs to submit a study permit extension but a strong study permit extension application. Along with your application, it is important to submit supporting documentation that can attest to what your situation is and try to convince the officer why he should grant you a longer stay. You can include a letter of explanation as to why the student was not able to fulfill their requirements and provide evidence that the individual will be continuing her studies.
Applying for Study Permit extension
CIC recommends applying to extend your study permit at least thirty days before the expiration date. It is also important to keep track of the expiration date on your passport. If your passport has expired then you cannot apply for a study permit extension.
If you apply before your study permit expires than Canada allows you to stay inside of Canada until a decision is made on your application.
If you have decided that you need to apply for an extension on your study permit than you have two options available when applying for a study permit extension. You can do an online application, which most individuals prefer to do, or a paper application submitted through courier mail.
If you decided to do an online application then you will have not need to worry about courier fees, printing, or delivery fees. Online applications also have a faster processing time.
Make sure to have a scanner or a camera to create electronic copes to upload all your documents on the website. Fill out the forms honestly and accurately, gather all the documents necessary to convince the officer that they should grant you a longer stay.
There is a processing fee of $150 CAD that must be paid before submitting your application. Once you have done this then you can submit your application, hoping for a positive result. You can also pay off the biometric fees for you application. The biometric fee is $85 CAD.
It is very important that this application is filled out correctly to avoid the application being returned to you, or processing time being delayed due to incomplete forms or documents, or you application can come back refused because you did not submit this application correctly.
You can also submit a paper application which should include all the forms, the application guide, document checklist and all the documents required for this application. You must include the government fees and the biometric fees if you decided to pay that in advance.
Before you submit your application we have to determine whether your application is strong enough to convince the officer to grant you a longer timeframe for you study permit.
After you apply for Study Permit Extension
Once the immigration officer reviews your application he or she will decide if you meet the requirements to extend your study permit. If you do, then they will send you a notification letter stating till when your study permit extension is valid for.
If the immigration officer sees that you do not meet the requirements to grant you an extension on your study permit than he will send you a refusal letter. In the refusal letter it will explain why the immigration officer does not grant you an extension on your study permit.
Contact Akrami and Associates
Study Permit Extensions are not easily granted to individuals for various reasons. When submitting an application it is important to prove that this extension is necessary for you to continue your studies. It is essential to hire someone with expertise in this area to help assess your situation, come up with arguments to convince the officer to grant you the extension and submit a thorough and successful application.
The legal representatives at Akrami and Associates are extremely familiar with all areas of immigration and continue to reach positive outcomes for clients in need of assistance. With the help of our legal professionals we will do substantial and effective work on your immigration inquiry to achieve maximum possibility of success. If you had any further questions or concerns about your temporary resident status in Canada or any other immigration matter that you need assistance with, please let us know by calling us at 416-477-2545 to book an initial consultation. Or you can email us at info@thevisa.ca.
Latest Immigrations News
Understanding the Validity of Post-Graduation Work Permits

  Embarking on a journey of higher education is not merely about acquiring knowledge; it's also an investment in one's future. For international students in Canada, this investment often comes with the added benefit of being eligible for a Post-Graduation Work Permit (PGWP). This permit serves as a [...]

Credential assessment in Canada: how Akrami & Associates can assist you

  Embarking on a journey to Canada, whether as a skilled worker, student, or professional, is a significant milestone in one's life. The allure of this vast and diverse country, known for its quality of life, educational institutions, and career opportunities, has drawn people from all corners of [...]

Canada's demand for Skilled Workers: the new Express Entry priorities

As businesses across the country actively seek to fill numerous job vacancies, immigration has become a pivotal solution to address this issue. Recognizing this reality, the Canadian government is actively developing an immigration system designed to act as an economic engine. This strategic approach not only strengthens French-speaking [...]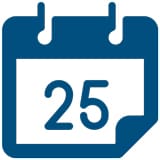 Book a Conslutation
One of our Representatives will
assist you with your matter. Book Now!
Click here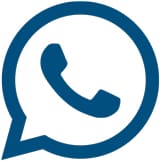 Call us for
more Information
+1-416-477-2545
Toll Free: 1-877-820-7121
Click here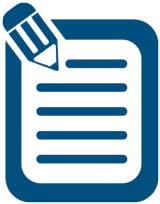 Write Us (Online Form)
Complete our form and one of our
Representatives will contact you.
Click here

Subscribe To Our Newsletter

There is always a way