Family Class Sponsorship Agreement
Sponsorship Agreement
The Sponsorship Agreement is a written contract in which sponsors and applicants make promises to each other. The sponsor submits a completed, signed Sponsorship Agreement with the sponsorship application. The agreement does not need to be the agreement in the application kit, as long as it is clear that it is a legal and binding contract and is signed by the persons listed below.
A sponsorship application without a signed agreement is not complete.
Sponsors promise to provide for the basic requirements of sponsored applicants and accompanying family members for the period of the undertaking, including food, shelter, clothing, necessary goods or services, and health and dental care not already covered.
Sponsors also promise that:
Their financial obligations will not prevent them from providing for the applicants,
Sponsored foreign nationals will not need to apply for social assistance
Applicants promise to make reasonable efforts to provide for their basic requirements and those of their family members.
Sponsor (and co-signers) and applicants are bound by their obligations after signing the agreement. They cannot withdraw the agreement unless the entire undertaking is withdrawn prior to visa issuance (for applicants abroad) or before permanent resident status is granted (for applicants in Canada).
Who Signs the Sponsorship Agreement?
Sponsor (and co-signers, if applicable) and sponsored applicant(s) aged 22 or over,
An applicant under 22 if they are the spouse, common-law or conjugal partner of the sponsor
Signature when person under a power of attorney
A power of attorney is a legal document where a person delegates to another the power and authority to act on their behalf in general or in specific matters. There is no legal impediment to a person duly appointed in the power of attorney document, from signing a sponsorship application on behalf of an able-minded or incapacitated client provided the power of attorney gives them the authority to do this.
Who Does Not Need to Sign the Agreement?
Dependent children under 22,
Sponsored children over 22 with a physical or mental condition that is such that they are unable to support themselves.
 Contact Us
For further information with respect to your Canadian immigration, we invite you to contact our experienced immigration representatives. 
Latest Immigrations News
Family Class Sponsorship

The Family Class Sponsorship application is available if you are a Canadian citizen or a permanent resident living in Canada, and you want to sponsor close family members living abroad, including: Spousal Sponsorship: If you are a Permanent Resident of Canada or a Canadian citizen, you are eligible [...]

Family Class Sponsorship Calculating Required Income

The total number of persons determines the amount of income required to sponsor and determines which LICO to use. Sponsors should count: Themselves, and any family members to whom they provide support, The persons they are now sponsoring, including all family members of the sponsored person, whether these [...]

Family Class Sponsorship The Financial Test

The financial test is needed to prove that sponsors can support their relatives for the period of the undertaking. Sponsors in Quebec are subject to that province's financial criteria. Sponsors must show they have the minimum necessary income (LICO) to support the sponsored persons as well as their [...]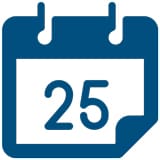 Book a Conslutation
One of our Representatives will
assist you with your matter. Book Now!
Click here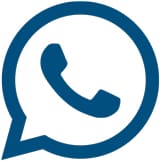 Call us for
more Information
+1-416-477-2545
Toll Free: 1-877-820-7121
Click here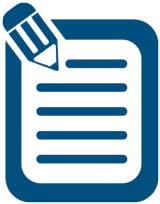 Write Us (Online Form)
Complete our form and one of our
Representatives will contact you.
Click here

Subscribe To Our Newsletter

There is always a way