FAQs for Studying in Ontario
FAQ – Studying in Ontario
In this article, I will address a few popular questions and answers for individuals interesting in studying in Canada, specifically Ontario. There are many different factors that come across the mind of an international student before coming to Canada or Ontario, such as what programs are offered, what are the top colleges or universities in Ontario, and much more. In order to discover more about what Ontario offers to their international students, please continue reading this article. Essentially, the intention of this article is meant to clarify any questions or information you would like to know with regards to studying in Canada and specifically in Ontario
Q: How can I study in Ontario?
A: Any potential international student can study in Ontario by obtaining a study permit. In order to obtain a study permit, the student must also obtain an acceptance letter from a Designated Learning Institution (DLI). It is important to note that each educational institution has different admission requirements and application processes, therefore it is best for the international student to find out these requirements and processes prior to applying for a study permit.
Q: What are the top 3 universities in Ontario?
A: The top three universities in Ontario for 2017 are the University of Toronto, the University of Waterloo and York University. The University of Toronto has consistently been the top university in Ontario and is also highly recognized nationally. With over 45,000 students currently enrolled at the university. UofT offers over 700 undergraduate programs and approximately 200 graduate programs to choose from. The programs range from architecture to urban studies to medicine. Therefore, UofT has a lot to offer to its international students. On the other hand, the University of Waterloo is a reputable university known for its progression in technology. The university specializes in science programs. Additionally, this university has approximately 25,000 students. Lastly, York University is known for its cross-disciplinary programming, innovative course design and much more. York University specializes in law programs and has a law school by the name of Osgoode Hall Law School.
Q: What are the top 3 colleges in Ontario?
A: The top three colleges in Ontario for 2017 are Centennial college, Humber college and George Brown College. All three colleges are located in Toronto, Ontario. Centennial college first began as a small community college and has successfully flourished into a college that is recognized internationally. It is also one of the most culturally diverse colleges in Canada which would benefit international students. For example, they have approximately 100 ethno-cultural groups within the college. Furthermore, Humber college is one of the largest community colleges in Canada with almost 27,000 students. It is a reputable member of Polytechnics Canada and offers a variety of different career options for its students. Lastly, George Brown college is a college that works closely with industry leaders to provide its students with several technical skills required for employment.
Q: What are popular study programs in Ontario?
A: Depending on the educational institution you would like to attend, the programs offered are very different for each institution. However, in Ontario, because it is a place that focuses greatly on artistic, financial and government activity, many of its students tend to enroll in programs related to finance, business, arts and technology. Additionally, Ontario has some of the most well-recognized universities for STEM (Science, Technology, Engineering and Mathematics) programs. These programs are also extremely popular among Ontario students.
Q: What is usually the cost of tuition in Ontario?
A: The cost of tuition ranges based on the educational institution you enroll in. Keep in mind, international students tuitions are much different compared to local students. The tuition costs are different also depending on if you attend a college or a university. On average, an estimated cost of tuition for a college student in Ontario is approximately $10,000 to $15,000 a year. On the other hand, an estimated cost of tuition for a university student in Ontario is approximately $20,000 to $35,000 a year. Lastly, if you plan on attending a language school or a graduate school, their tuition costs are very different.
Q: Are there any advantages to studying in Ontario?
A: There are definitely several advantages to studying in Ontario. First and foremost, Ontario is one of the provinces with the highest amount of international students. As a result, there are many international programs that cater to these students. Additionally, there are many recognized and highly reputable universities and colleges within Ontario that can bring several different advantages for international students after graduating. There are also many employment opportunities available in Ontario for its international students after graduation. For instance, there was a report made by University Works that stated Ontario university graduates experience one of the highest employment growths compared to any other student. Ontario students have one of the highest employment rates at 92%. It is also stated that they are more likely to gain employment in a job that is related to their program of study.
Contact Akrami & Associates
Should you have any further questions or need further information about potentially studying in Ontario, it is important to properly research and ask several questions before applying for a study permit. By doing the appropriate research and asking several questions beforehand, this will ease your worries and assist you with the study permit application process. Many immigration applications are difficult to pursue on your own and it is highly recommended that you seek out professional and experienced help before attempting to apply. Here, at Akrami & Associates, we work and have experience with many different immigration issues. We have helped many of our clients obtain study permits in Ontario. If you believe that you may be eligible for a study permit, please feel free to contact Akrami & Associates at our office at 416-477-2545 for more information or if you would like to book a consultation with an immigration professional for more advice.
With Akrami & Associates, there is always a way!
Latest Immigrations News
Understanding the Validity of Post-Graduation Work Permits

  Embarking on a journey of higher education is not merely about acquiring knowledge; it's also an investment in one's future. For international students in Canada, this investment often comes with the added benefit of being eligible for a Post-Graduation Work Permit (PGWP). This permit serves as a [...]

Credential assessment in Canada: how Akrami & Associates can assist you

  Embarking on a journey to Canada, whether as a skilled worker, student, or professional, is a significant milestone in one's life. The allure of this vast and diverse country, known for its quality of life, educational institutions, and career opportunities, has drawn people from all corners of [...]

Canada's demand for Skilled Workers: the new Express Entry priorities

As businesses across the country actively seek to fill numerous job vacancies, immigration has become a pivotal solution to address this issue. Recognizing this reality, the Canadian government is actively developing an immigration system designed to act as an economic engine. This strategic approach not only strengthens French-speaking [...]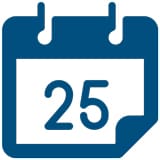 Book a Conslutation
One of our Representatives will
assist you with your matter. Book Now!
Click here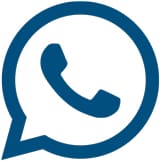 Call us for
more Information
+1-416-477-2545
Toll Free: 1-877-820-7121
Click here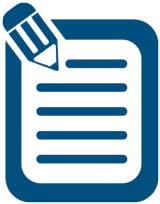 Write Us (Online Form)
Complete our form and one of our
Representatives will contact you.
Click here

Subscribe To Our Newsletter

There is always a way