Financial Requirements for Sponsoring Family to Canada
Is there Income Requirement to Sponsor Family to Canada?
Solely sponsoring your spouse or common-law partner or conjugal partner does not require you, as a sponsor, to have a fixed base annual income. However, you are required to have decent available income and must not be taking welfare from any provincial government nor be in any current proceedings dealing with bankruptcy. When applying for any other member in your family, you must be able to prove that you meet the financial capability to support the family members you are willing to sponsor. To do this, you must provide immigration Canada with all the required documents, sent with your completed application form.
Financial Requirements for Family Members other than Spouse
If you are a sponsoring a person who is NOT:
Your spouse, common-law, or conjugal partner who have no family members of their own
Your spouse, common-law, or conjugal partner with dependent children, but those dependent children do not have children of their own
Your own children who have no dependent children of their own;
You must prove that you are able to at least meet or exceed the minimum income requirements to support the group you are sponsoring. The group may consist of:
Your family members and you, regardless if they live with you or not
The person you are sponsoring and his/her family members
All the persons, including their family members, you have sponsored in the past where your financial responsibility is still in effect or has not yet come into effect
All the persons you have co-signed a sponsorship before for
All the persons, not included above, for whom your spouse or common-law partner has signed or co-signed a sponsorship for that is in effect or has not yet come into effect. This only applies if your spouse or common-law partner is co-signing your current sponsorship.
If you are sponsoring other family members such as your parents, grandparents, or children; you are required to meet the minimum financial requirements as set out by the CIC. Certain exceptions are applicable if you are sponsoring while in residence in Quebec.
Do I need to meet Financial Requirements to sponsor a Spouse to Canada?
Below are the two requirements a sponsor must meet when sponsoring a spouse, common-law partner, or conjugal partner:
You must not be receiving welfare benefits from the Government
You must not currently be engaged in bankruptcy proceedings. If you have filed bankruptcy claims in the past, then those must have been discharged before the date you apply
Receiving welfare benefits or having filed bankruptcy indicates that you will not sufficiently be able to support your part or yourself.
Can I have Co-signer to help me Sponsor my Family Financially?
If you fail to meet the financial requirement of sponsoring another family member, your spouse or common-law partner can assist you with the financial responsibility by co-signing the sponsorship application and undertaking the financial responsibility along with you.
The co-signer is required to meet the same eligibility standards as the sponsor; he or she must agree to co-sign your application, and should understand and agree the basic requirements of the applicants both of you are sponsoring. The co-signer will be equally liable as the main sponsor is if the financial requirements are not met.
If you are a sponsor wishing to sponsor your spouse, common-law, or conjugal partner, then you cannot have a co-signer.
What is the Minimum Financial Requirement to Sponsor Family to Canada?
The minimum income which you must meet depends on the number and type of people of you are sponsoring. This is called the Low Income Cut-Off (LICO). It is the amount of money which you, the sponsor, must meet to sponsor someone who is not your spouse, common-law or conjugal partner, or any children who do not have children of their own.
As a demonstration, you may calculate an estimate of what your available income is (the income you can use for sponsorship) by subtracting the following from your (or family's; if applicable) total income:
Payments from provincial or municipal welfare assistance
Payments from federal, provincial, or municipal governments for social welfare or employment training
All debts
Worker's compensation, except for permanent disabilities
The table states the minimum income required, looking at the number of the family members being sponsored, to meet the basic family needs
| | |
| --- | --- |
| Number of Family Members | Base Income Required per Annum (Canadian $) |
| 1 | $22,590 |
| 2 | $30,495 |
| 3 | $37,650 |
| 4 | $43,301 |
| 5 | $48,192 |
If you have more than five family members than the gross income is increased by $4,891 for each person that is dependent on you.
The table shows the Low Income Cut-Off. It applies to all provinces except Quebec.
| | |
| --- | --- |
| Number of Persons | Min. Income required (Canadian $) |
| 1 (the sponsor) | $24,328 |
| 2 | $30,286 |
| 3 | $37,234 |
| 4 | $45,206 |
| 5 | $51,272 |
| 6 | $57,826 |
| Each additional person | Add $6,555 |
You must make sure to provide all your available income when submitting your application. This is the income you earned in the 12 months preceding to the date when you submit the application. To do this, you must obtain a Canada Revenue Agency Notice of Assessment. If you cannot obtain it, then you will have to provide proof with documents such as statements of business activities, bank statements, and certificates that show if you have received income through interest. Your spouse or common-law partner who agreed to co-sign the application will need to send in similar documents to prove he or she is capable of meeting the minimum financial requirements.
When submitting your sponsorship application, you must disclose all you financial sources, as well as those of your spouse o common-law partner if he or she is a co-signer, in a separate form called the Financial Evaluation Form. In the form you must give the calculation of your income as well as state other sources of income such as rental income, pension income, and parental or sickness benefits.
Not sure if you meet Financial Requirements to Sponsor Family? Contact Akrami & Associates
Filling out the applications and various forms can be tricky and challenging. It is highly recommended to seek the assistance of an immigration law firm in order to see which sponsorship application and what path will be the best to take in your situation. We highly recommend you to contacts us at Akrami and Associates for all your immigration needs.
With Akrami and Associates there is always a way!!
Latest Immigrations News
Immigration options for healthcare professionals in Canada

Akrami & Associates | Careers Canada's healthcare system is renowned for its quality and accessibility, and this reputation has led to an increasing demand for skilled healthcare workers. The aging population and the ongoing need for healthcare services have created numerous opportunities for individuals in the healthcare field. [...]

Understanding the relevant experience requirement for Self-Employed Immigration

In the realm of immigration, the criteria for eligibility can be intricate and multifaceted. For those aspiring to move to Canada as self-employed individuals, understanding the relevant experience requirement is crucial. This requirement is especially pertinent for individuals who have taken part in cultural activities or athletics at [...]

Breaking News: IRCC Announces Exciting Changes to Parent and Grandparent Program

Canada places a strong emphasis on family reunification within its immigration system, aiming to assist Canadian citizens and permanent residents in bringing their loved ones to join them in Canada. A pivotal component of this effort is the Parents and Grandparents Program, which continues to thrive. Immigration, Refugees, [...]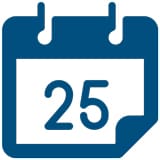 Book a Conslutation
One of our Representatives will
assist you with your matter. Book Now!
Click here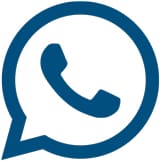 Call us for
more Information
+1-416-477-2545
Toll Free: 1-877-820-7121
Click here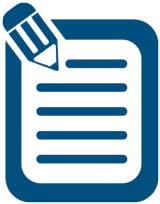 Write Us (Online Form)
Complete our form and one of our
Representatives will contact you.
Click here

Subscribe To Our Newsletter

There is always a way