Frequently Asked Questions about Permanent Resident Status in Canada
What is a permanent resident of Canada?
A permanent resident (PR) are citizens of other countries. They have been given permanent resident status by immigrating to Canada but do not hold Canadian citizenship. A person who is Canada temporarily, such as a student or a foreign worker is not a permanent resident.
What is a PR Card?
A PR card shows that you have permanent resident status in Canada. If you are travelling outside of Canada, it needs to be shown with your passport when you come back on via a commercial method (Airplane, train, boat, bus)
Who can apply for a PR Card?
Not be a Canadian citizen
Already be a permanent resident of Canada
Be physically present in Canada
Not have been asked by the Government of Canada to leave
What can permanent resident do (that temporary residents cannot)
Permanent resident status affords you the right to:
live, work and study anywhere in Canada
apply for Canadian citizenship,
receive some of social benefits available to Canadian Citizens such as health care coverage
protection under the Canadian Charter of Rights and Freedoms and under Canadian Law
You must respect all Canadian laws at the federal, provincial and municipal levels. You must also pay taxes.
What does permanent residency not allow:
With permanent resident status you are not allowed to:
Vote or run for office
Hold some jobs that require a high level of security clearance
What are the residency obligations to maintain PR status?
In order to maintain PR Status, you must have been within Canada for at least 730 days during the last 5 years. The 730 days does not need to be continuous- just must total. It is important to keep track of current amount of days.
My PR card has expired. Does that mean I am no longer a permanent resident?
When your PR card expires, that does not mean that you lose your status. You can only lose status if you go through the official process.
Can I lose my permanent status?
You can lose PR status if
You become a Canadian Citizen
A removal order is made against you and comes into force
You voluntarily give up status
An adjudicator determines you are no longer a permanent resident after an inquiry or PRTD appeal
I don't meet the residency obligations. What now?
Even if you don't meet the residency obligations, you are still a PR until an official decision is made.
I'm outside of Canada, I don't have a valid PR card or it's about to expire.
You must apply for a Permanent Resident Travel Document (PRTD) to return to Canada
I want to leave Canada but my card is about to expire. What do I do?
You can either renew your card before you leave. or apply or a PRTD from outside of Canada.
How much does a PR card cost?
It costs $50 per person to apply for PR card. This fees needs to paid each time you renew or replace your card.
Contact Akrami and Associates
Your future is in your hands. Applying for a post graduate work permit can be stressful and overwhelming. All representatives at Akrami and Associates have experience with submitting applicants and getting clients approved. You can rely on the help of our professionals to make sure your immigration matter will be treated in a wise manner. We will ensure that every case that obtains our services is handled by a designated to a qualified professional. Our representatives will do their best in order to ensure your maximum possibilities of success. If you have any questions or personal inquiries do not hesitate to contact us at 416-477- 2545 to book a consultation or you can send us an email at info@thevisa.ca.
With Akrami and Associates, there's always a way!
Latest Immigrations News
Understanding the Validity of Post-Graduation Work Permits

  Embarking on a journey of higher education is not merely about acquiring knowledge; it's also an investment in one's future. For international students in Canada, this investment often comes with the added benefit of being eligible for a Post-Graduation Work Permit (PGWP). This permit serves as a [...]

Credential assessment in Canada: how Akrami & Associates can assist you

  Embarking on a journey to Canada, whether as a skilled worker, student, or professional, is a significant milestone in one's life. The allure of this vast and diverse country, known for its quality of life, educational institutions, and career opportunities, has drawn people from all corners of [...]

Canada's demand for Skilled Workers: the new Express Entry priorities

As businesses across the country actively seek to fill numerous job vacancies, immigration has become a pivotal solution to address this issue. Recognizing this reality, the Canadian government is actively developing an immigration system designed to act as an economic engine. This strategic approach not only strengthens French-speaking [...]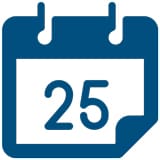 Book a Conslutation
One of our Representatives will
assist you with your matter. Book Now!
Click here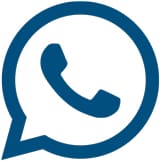 Call us for
more Information
+1-416-477-2545
Toll Free: 1-877-820-7121
Click here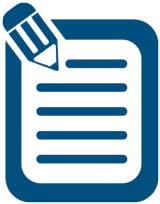 Write Us (Online Form)
Complete our form and one of our
Representatives will contact you.
Click here

Subscribe To Our Newsletter

There is always a way