Health and Dental care for refugees in Canada
Immigrating to Canada as a refugee
In Canada, Interim Federal Health Program also known as IFHP, is usually paid for the essential health care of refugee applicants, directed by Immigration, Refugees and Citizenship Canada (IRCC). Once the certificate of eligibility is issued by an IRCC or Canada Border Services Agency (CBSA), you can take benefits of IFHP coverage.
Am I covered by IFHP
If you are a refugee, who is not eligible for provincial or territorial health insurance, IFHP offers you a limited, temporary coverage of health care benefits. A person must not be a Canadian citizen to be entitled for the IFH Program, and must belong to one of the following groups:
Resettled Refugees (considered Convention Refugees Abroad). Important: Syrian refugees who have currently enter to Canada in the Government-Assisted Refugees (GAR) Program are advised Resettled Refugees
Protected Persons
Refugee claimants
Victims of human trafficking
Detainees (individuals detained under the Immigration and Refugee Protection Act)
Government-Assisted Refugee Program (GARP)
Convention Refugees Abroad are assisted under GARP, whose initial resettlement in Canada is entirely supported by the Government of Canada or Quebec
Support can utmost up to one year from the date of entering in Canada, or until the refugees are able to support themselves, whichever occurs first. It may consist of:
housing;
clothing;
food;
help in finding work and becoming self-supporting; and
other resettlement support.
Service provider organizations are offering resettlement services to newcomers in Canada. There are so many service provider organizations situated throughout Canada working within the Resettlement Assistance Program. Financial assistance for government-assisted refugees and loans for all resettled refugees are offered by Canadian government.
Different Categories of coverage
All eligible refugees are entitled to the following categories of coverage: basic, supplemental and prescription drug coverage.
1. Basic coverage
Basic coverage and the benefits Canadian citizens receives from provincial and territorial health insurance plans are almost the same. Coverage consist of:
in-patient and out-patient hospital services
services provided by medical doctors, registered nurses and other health care professionals licensed in Canada, including pre- and post-natal care
laboratory, diagnostic and ambulance services
2. Supplemental coverage
Supplemental coverage and social assistance which Canadians receives from provincial and territorial governments are almost the same. Coverage consist of:
limited dental and vision care
home care and long-term care
services delivered by allied health care practitioners including clinical psychologists, occupational therapists, speech language therapists, and physiotherapists
assistive devices, medical supplies and equipment
3. Prescription drug coverage
Prescribed medicines and other products registered in provincial and territorial public drug plans are covered under this drug coverage.
Immigration Medical Examination (IME)
Immigration Medical Examination (IME) one time cost is also covered under the IFHP, for the following classes of refugee claimants while their claim is being processed:
refugee claimants waiting for decision,
unqualified refugee claimants,
victims of human trafficking, and
detainees.
Application for the IFHP
If you qualify for IFHP, you can go online at IRCC website to view the application for IFHP Coverage with an instruction guide describing how you can complete the application and what documents are must be required. From IRCC website, you can download and complete the application, and submit it either online or by mail along with the photocopies of the required documents.
How long does coverage last
An individual's immigration status will determine how long they will receive each type of coverage under the IFHP, despite of that for most recipients coverage lasts until they become eligible for provincial or territorial health insurance, or until they leave Canada.
If an individual is a resettled refugee, he/she will be continuously covered for supplemental services and prescription drugs after receiving provincial or territorial health insurance for as long as they receive support from the government or private sponsors, which is usually one year.
For full details visit IRCC that who is comprised in each of the five groups of refugees, and the length of each kind of coverage available to them.
Ontario Health Insurance Plan (OHIP)
If you found eligible to make a claim for Convention Refugee status which includes Resettled Refugees, you can apply for a health card then under the Ontario Health Insurance Plan, referred to as OHIP. The Ministry of Health and Long-Term Care delivered Ontario public health insurance plan (OHIP). You can apply for OHIP by visiting to a Service Ontario office. Must bring your immigration papers, proof of identity and proof that you reside in Ontario. To prove identity, you can use a passport, and one other piece of identification. To show that you reside in Ontario, you should show them the documents such as telephone bills or bank statements because these documents show your name and address.
Dental care
The IFHP is providing coverage for limited dental services now. If the dental services you requires are not provided, you should ask about other sources of dental care in your community. Some universities and colleges teach dentistry or dental hygiene and provide dental cleaning which is low in cost and dental work by supervised students. Some public health departments or community health centres offer limited dental services free of charge or at a low cost as well. For more information, contact a community health centre, or the Ontario Dental Association.
Contact Akrami and Associates
If you are a refugee and want to know further about your eligibility for IFHP, our representative at Akrami and Associates can assist you. If you want to book an appointment for a consultation please give us a call at 416-477-2545.
With Akrami and Associates, there is always a way.
Latest Immigrations News
Understanding the Validity of Post-Graduation Work Permits

  Embarking on a journey of higher education is not merely about acquiring knowledge; it's also an investment in one's future. For international students in Canada, this investment often comes with the added benefit of being eligible for a Post-Graduation Work Permit (PGWP). This permit serves as a [...]

Credential assessment in Canada: how Akrami & Associates can assist you

  Embarking on a journey to Canada, whether as a skilled worker, student, or professional, is a significant milestone in one's life. The allure of this vast and diverse country, known for its quality of life, educational institutions, and career opportunities, has drawn people from all corners of [...]

Canada's demand for Skilled Workers: the new Express Entry priorities

As businesses across the country actively seek to fill numerous job vacancies, immigration has become a pivotal solution to address this issue. Recognizing this reality, the Canadian government is actively developing an immigration system designed to act as an economic engine. This strategic approach not only strengthens French-speaking [...]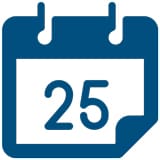 Book a Conslutation
One of our Representatives will
assist you with your matter. Book Now!
Click here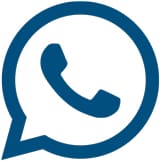 Call us for
more Information
+1-416-477-2545
Toll Free: 1-877-820-7121
Click here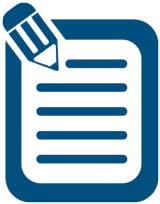 Write Us (Online Form)
Complete our form and one of our
Representatives will contact you.
Click here

Subscribe To Our Newsletter

There is always a way