Hiring an Immigration Lawyer for Your Appeal
How Can an Immigration Lawyer Help you
Has the Immigration, Refugees, and Citizenship Canada refused your application? After receiving a refusal, it is important to know the reasons behind the refusal. If you received the refusal and would like to appeal the decision, then it is highly recommended that you hire an immigration lawyer. Knowing whether you are eligible to appeal your case is the first step in resolving it; however, it can be difficult for people who do not possess a strong background in Law. A qualified lawyer can help you in many ways and will figure out the best solution for you. While some individuals do not have a lawyer for their appeal, hiring an immigration lawyer will make the process more smooth and increase the likelihood of success on appeal.
What is the Point of Having an Appeal
As you may know, the field of Canadian immigration law is diverse and complex. When you are applying for permanent residence, citizenship, or any kind of visa to come to Canada, it is common for the application to be rejected for one reason or another. However, no one wants to see their case get refused unfairly or to lose the opportunity to reside in Canada when they justly deserve a positive outcome for their applications. If you received a refusal, it is important for you to find an alternative solution for your case as soon as possible. An appeal is one of the options that may be favorable to your situation, because you may possibly get a court order requiring immigration authorities to make a new decision for your case.
Similar to many immigration applications, there is a strict deadline for when you can file an appeal. Filing your appeal in a timely manner will ensure that you are eligible to appeal the refusal. In this regard, Immigration Appeal Division appeals are generally due within 30 days.
Apart from the deadline of filing an appeal, it is also important for you to know the place for filing your appeal. For most visa application refusals, the Federal Court is the right place. On the other hand, the Immigration Appeal Division is more specialized and deals primarily with appeals by permanent residents and Canadian citizens. There are other forums, including the Immigration Division, the Refugee Protection Division, and the Refugee Appeal Division.
Lastly, you need to know if your case is worth the appeal. An appeal will require you to invest money and time. If the decision made on your case is fair and just, then there is no point of wasting time and money on an appeal. In other words, before you think about filing an appeal, it is important for you to weigh your success rate against the costs involved to determine if an appeal is worth pursuing.
An appeal is not the only option you may have; sometimes, there are other alternatives. Applicants can request reconsideration or might be able to simply re-apply.
What a Lawyer Can Do for You
Every case is unique. By having an immigration lawyer assess your case, you can determine the best course of action for success. Usually, a Family Sponsorship, a Skilled Worker application, a Work or Study permit, or an Admissibility matter can be appealed. An immigration lawyer can help you understand the details of the process, and he or she can make the right decision for your particular case. Furthermore, an immigration lawyer has the knowledge of the proper location and manner in which to file the appeal, different steps involved in the appeal process, the documentary and witness requirements, and the timeframes involved.
Find a Lawyer Who is Right for You
Prior to hiring an immigration lawyer, you want to make sure that the lawyer, who you will be potentially working with, is suitable for your immigration needs. Always check to see if he or she has the qualifications and experience to successfully handle your case. For immigration appeals, you will need a lawyer who has adequate Immigration Litigation experience.
Even though you can appeal your own case without hiring a lawyer, the rules of procedure and the legal tests applied at the Federal Courts and at the Immigration Appeal Division are not easily comprehensible to someone who is not familiar with Canadian Immigration Law. As such, it is recommended to have proper guidance from an immigration lawyer for your appeal.
An immigration lawyer can increase your chances of having a successful outcome for your appeal. An immigration lawyer understands the time limits on your appeal and the thorough procedure of an appeal, so they can make the process less cumbersome. Last but not least, an immigration lawyer can evaluate your case and give you all necessary resources to get an approval for your immigration application.
Contact Akrami and Associates
Immigration applications can be very confusing and overwhelming, as there are different types of requirements that you need to meet. It is important for you to pay close attention to every detail during your application process. Failure to do so could result in application refusal. Therefore, it is highly recommended that you seek professional help. Here, at Akrami & Associates, we work and have experience with many different immigration issues. We have helped many of our clients obtain permanent residency and citizenship in Canada through different immigration routes. If you have any questions regarding Canadian immigration, or if you would like to book a consultation with an immigration professional for more advice, please feel free to contact Akrami & Associates at 416-477-2545.
With Akrami & Associates there is always a way!!
Latest Immigrations News
Understanding the Validity of Post-Graduation Work Permits

  Embarking on a journey of higher education is not merely about acquiring knowledge; it's also an investment in one's future. For international students in Canada, this investment often comes with the added benefit of being eligible for a Post-Graduation Work Permit (PGWP). This permit serves as a [...]

Credential assessment in Canada: how Akrami & Associates can assist you

  Embarking on a journey to Canada, whether as a skilled worker, student, or professional, is a significant milestone in one's life. The allure of this vast and diverse country, known for its quality of life, educational institutions, and career opportunities, has drawn people from all corners of [...]

Canada's demand for Skilled Workers: the new Express Entry priorities

As businesses across the country actively seek to fill numerous job vacancies, immigration has become a pivotal solution to address this issue. Recognizing this reality, the Canadian government is actively developing an immigration system designed to act as an economic engine. This strategic approach not only strengthens French-speaking [...]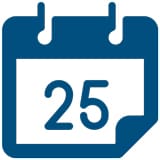 Book a Conslutation
One of our Representatives will
assist you with your matter. Book Now!
Click here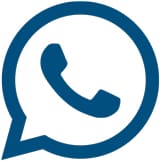 Call us for
more Information
+1-416-477-2545
Toll Free: 1-877-820-7121
Click here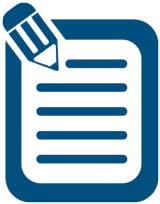 Write Us (Online Form)
Complete our form and one of our
Representatives will contact you.
Click here

Subscribe To Our Newsletter

There is always a way