How to Extend my Visitor Visa to Canada
Visitors Visa Extension
Foreign individuals travel to Canada for different reasons these can include:
A leisurely trip with or without family
Visiting family or friends
Continuing studies Canada
Or working on temporary basis
As a foreign individual you are only allowed to stay in Canada for a certain time frame until your circumstances change and you may need to change your conditions in Canada or extend your trip.
Applying for visa extension in Canada is one of the most popular applications that get submitted to citizenship and immigration Canada. Receiving an extension is not as easy as it may appear as many applicants that approach it on their do not receive the desired results.
This blog will help you understand what it entails to extend your stay as a visitor or changing the conditions of your stay.
Who is Eligible for Visitor Visa Extension?
You may be eligible to extend your stay in Canada if you are:
Currently inside of Canada on a valid visitor visa
Obtained either a valid study or work permit to be able to change these permit for a visitor visa extension
have a existing visitor's visa that is expired or was valid for only one entry
Your original temporary status still continues under the same conditions until a decision is finalized on your application and you have been notified of a decision.
The validity of your stay cannot exceed the validity of your passport therefore it is important to ensure that your passport is valid until the requested time of your extension.
When is the Best Time to Apply for Extension of Status?
If you are planning to extend your stay in Canada as a visitor or change your study or work permit to a visitor status than it is recommended by Immigration Canada to apply at least 30 days before your current status has expired.
Those individuals that come to the port of entry on a visitor visa, most immigration officers stamp your passport with the expiry date of your visitor visa. If you do not have a stamp than the expiry date is six months from the day you entered Canada.
How to Apply for Visitor Extension?
There are two ways of applying for a visitor's visa extension either doing it online or applying through a paper application. Most people apply online because of the faster processing time. They do not have to spend money on courier fees and do not have to keep track of mailing periods.
For online application, the processing time is typical 4-6 weeks to get a decision, sometimes it could be longer.
For paper application it could take 2- 4 months to get a decision, sometimes longer depending on your circumstances.
If you are doing an online application, to avoid wasted time and money it is important to upload all documents necessary and fill out the forms correctly to make your application complete. You must complete the application form by answering the questions provided, and based on those answers there is a personalized document checklist.
Some of the questions they ask are:
What would you like to do in Canada?
What is your current country/territory of residence?
What is your current marital status? Common Law? Single? Widow?
What is your highest level of education? Apprenticeship? Bachelors? Masters? PhD?
There are basic requirement for documents that must be submitted for the visitor visa extension application to be processed some include: your passport, current visitor visa record, ties to home country, financial documents etc. Once you gathered all your documentation, you can submit your application to CIC. Once received CIC has the right to request additional documentation they see as necessary to continue processing your application.
If you are doing a paper application it is similar to an online but less scanning and uploading, more writing and reading. If you are mailing out your application it is important to send it to the correct place.
Before submitting this application there are required fees that must be paid prior to submitting the application. For a visitor visa extension the processing fee of $100 CAD per person. The processing fee is non-refundable therefore you must make sure you are eligible to apply for this application and you have sent all the required documentation.
What happens after I applied?
On CIC website, it says processing time is about 113 days for an online application but processing varies for different reasons, it depends on how many applications they receive in a period of time, what is the individual country of citizenship, etc.
After you have submitted your application, CIC may require you to do biometrics, if this is the case then they will send you instructions on how to do your biometrics and how to pay the biometric fee which is $85 CAD for each individual.
Once the Case Processing Centre has reviewed your file, they will send you the decision from the Immigration Officer. If it is approved they will send you a copy of how long the immigration officer has granted your length of stay. They will send an Original Visitor Record that includes all your information.
If the Immigration officer sends you a refusal letter, they will indicate why they think you do not meet the requirements under the "Immigration and Refugee Protection Act and immigration and Refugee Protection Regulations.
Or they may send you a letter of notification about your application; there are few cases in which they transfer the file to another location for further processing. If this happens than CIC will contact you to obtain additional information or clarification or they may invite you for an interview. If this were to happen than it may take up to three months or longer for the specific date and time of the interview.
Contact Akrami and Associates
Visitors Visa extension may look like an easy application but it can be harder than applying for a regular visitor's visa application. It can be more difficult because now, we have to convince the immigration officer as to why the extension should be granted. Therefore, the reason must be strong and convincing for the immigration officer to consider extending your stay.
Here at Akrami and Associates our legal experts will be thorough and consistant so that your application can obtain a successful outcome.
With our team of experts we are able to assist with both online and paper application, we will prepare a strong package that can be submitted to the immigration officer we can submit the application for you. If you wish to hire an Immigration Law firm with expertise in all areas of immigration than you can call us at 416-477-2545 or email us at info@thevisa.ca
With Akrami & Associates there is always a way!!
Latest Immigrations News
Understanding the Validity of Post-Graduation Work Permits

  Embarking on a journey of higher education is not merely about acquiring knowledge; it's also an investment in one's future. For international students in Canada, this investment often comes with the added benefit of being eligible for a Post-Graduation Work Permit (PGWP). This permit serves as a [...]

Credential assessment in Canada: how Akrami & Associates can assist you

  Embarking on a journey to Canada, whether as a skilled worker, student, or professional, is a significant milestone in one's life. The allure of this vast and diverse country, known for its quality of life, educational institutions, and career opportunities, has drawn people from all corners of [...]

Canada's demand for Skilled Workers: the new Express Entry priorities

As businesses across the country actively seek to fill numerous job vacancies, immigration has become a pivotal solution to address this issue. Recognizing this reality, the Canadian government is actively developing an immigration system designed to act as an economic engine. This strategic approach not only strengthens French-speaking [...]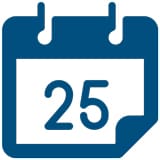 Book a Conslutation
One of our Representatives will
assist you with your matter. Book Now!
Click here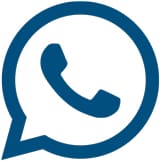 Call us for
more Information
+1-416-477-2545
Toll Free: 1-877-820-7121
Click here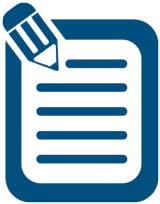 Write Us (Online Form)
Complete our form and one of our
Representatives will contact you.
Click here

Subscribe To Our Newsletter

There is always a way