How to Find Work in Canada
How to Successfully Find Employment Opportunities in Canada
Many individuals from all around the world have the desire to come to Canada to work and experience the Canadian economy and labour market. However, finding a job or employment opportunity in Canada can be a difficult endeavor to pursue. If and once you find a job, on the other hand, it will result in one of the fastest ways to start your new life in Canada and explore many more attributes that Canada has to offer. Therefore, in this article, I will explain how to find work in Canada, how to apply for jobs in Canada, and much more.
How to Find Work in Canada
In order to find work in Canada, you must first research. Research is so important and is a crucial step in finding the right job for you. You may research specific companies that peak your interest and are looking for an employee with your work experience. To do this, you may check their website and see what job postings they have. Additionally, if you would like to go above and beyond expectations, you may contact the employer directly to see if they are hiring and/or if you could have an interview with them.
Other options that are available to you in order to find work are job search websites. These are very beneficial for individuals who are looking for employment opportunities in Canada. Most of the time, you can specify where you would like the employment and under what occupation. One of the most popular job search websites is Job Bank which was actually created by the Canadian government. By using these job search websites, you will be able to see prospect employers who are currently hiring.
How to Apply for Jobs in Canada
After going through the research step of finding work in Canada, you most likely have a list of possible employment opportunities that you would be interesting in pursuing. If you feel as though you'd be a good match for the employer and you meet all of the requirements the employer is requesting, then you may apply for the job. When you apply, there are certain documents and information that you must include. For instance, you should have an adequately prepared cover letter and resume. A cover letter is a short letter describing what makes you the right candidate for the intended position. It is important to note that the cover letter should be different for each intended position you are applying for. On the other hand, a resume is a document that lists all of your qualifications and work experience. The resume can also include your skills, your educational credentials, language abilities and volunteer work.
It is vital for you to have a well-prepared and presentable cover letter and resume in order for you to gain employment in Canada. Essentially, your cover letter and resume will be the first impression the employer has of you and it is important to make a good impression. If you need assistance with creating a good cover and resume, there are immigrant-serving organizations that offer workshops and training sessions. This can be very beneficial for a foreign national who is unfamiliar with how to create a cover letter and resume.
What to do After Applying for a Job
After you have submitted your cover letter and resume to any prospect employers, you should wait approximately a week to hear a response from them. If you feel comfortable, you may send a follow up e-mail or letter to them stating that you are still very interested in the intended position and you will patiently await their decision. If the prospect employer agrees to interview you, this is a step in the right direction. The job interview provides the employer with an opportunity to meet you face-to-face and ask you any questions to see if you are the right candidate for the position. The job interview will also help the applicant as they will learn more about what the job entails. Additionally, it will also give the applicant the opportunity to determine whether they would like to work for that particular organization.
If the employer thinks the applicant is right for the intended position and the applicant also likes that particular organization, then in most cases the employer will provide the applicant with a valid job offer. This is great news for the applicant as they would need a valid job offer to proceed with obtaining a work permit in Canada.
In order to obtain a work permit in Canada, you must submit the appropriate documentation and forms to Immigration Canada. This can be an overwhelming and complicated process and it is not advisable to apply on your own. If you need assistance and guidance to go through the work permit application process, Akrami & Associates can assist both you and your employer with the processing of obtaining the necessary documentation.
Contact Akrami & Associates
If you would like to come to Canada to work and apply for a work permit but are unsure how to go about doing so, it is important to take all of the aforementioned information into consideration before applying. Work permit applications are difficult to pursue on your own, especially if you are unfamiliar; it is highly recommended that you seek out professional and experienced help before attempting to apply. Here, at Akrami & Associates, we work and have experience with many different immigration issues. We have helped many of our clients enter Canada to pursue employment opportunities and obtain a valid work permit in Canada. If you believe that you may be eligible to apply for a work permit, please feel free to contact Akrami & Associates at our office at 416-477-2545 for more information or if you would like to book a consultation with an immigration professional for more advice.
With Akrami & Associates, there is always a way!
Latest Immigrations News
Understanding the Validity of Post-Graduation Work Permits

  Embarking on a journey of higher education is not merely about acquiring knowledge; it's also an investment in one's future. For international students in Canada, this investment often comes with the added benefit of being eligible for a Post-Graduation Work Permit (PGWP). This permit serves as a [...]

Credential assessment in Canada: how Akrami & Associates can assist you

  Embarking on a journey to Canada, whether as a skilled worker, student, or professional, is a significant milestone in one's life. The allure of this vast and diverse country, known for its quality of life, educational institutions, and career opportunities, has drawn people from all corners of [...]

Canada's demand for Skilled Workers: the new Express Entry priorities

As businesses across the country actively seek to fill numerous job vacancies, immigration has become a pivotal solution to address this issue. Recognizing this reality, the Canadian government is actively developing an immigration system designed to act as an economic engine. This strategic approach not only strengthens French-speaking [...]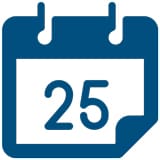 Book a Conslutation
One of our Representatives will
assist you with your matter. Book Now!
Click here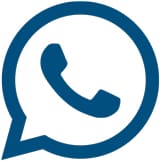 Call us for
more Information
+1-416-477-2545
Toll Free: 1-877-820-7121
Click here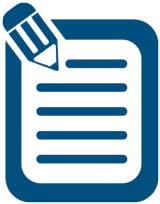 Write Us (Online Form)
Complete our form and one of our
Representatives will contact you.
Click here

Subscribe To Our Newsletter

There is always a way