Immigrate to Canada through Express Entry
Express Entry Canada
Canada is the second largest also one of the wealthiest country in the world. It is regularly voted one of the best countries to live in as it is known for diversity, a high standard of living, an open and tolerant culture, a clean environment and a low crime rate which makes this country a best place to live in. It is also a place where a good lifestyle and a high quality education system are affordable and also provides world class medical facilities.
Express Entry is an online system that Canadian Government uses to manage applications for permanent residence for skilled workers. In Express Entry System an online application process is created to pick out skilled workers from foreign countries that are applying through immigration purposes. The Express Entry also helps employers to find skilled foreign workers through assessing their skills and experiences through a profile and a point based system called the Comprehensive Ranking System. Like to know more about the Express Entry then continue reading.
Why Immigrate to Canada
Permanent residence in Canada comes with numerous benefits. First and the foremost it gives you the freedom to live and work anywhere in Canada. You can also bring your family to Canada. You also get to enjoy social benefits such as world class free public education for children and healthcare facilities for your family. While being a permanent resident in Canada, you need not pay tax on the income you earn outside Canada. Moreover, you enjoy pension benefits and retirement benefits when you become a permanent resident in Canada.
After a few years of becoming a permanent resident, you can apply for Canadian citizenship. It will give you the right to vote and even run for an office in Canada. A Canadian passport is one of the most powerful passports in the world and its holders can travel to almost 185 countries and territories without a visa.
Check your Eligibility Under Express Entry and Grab this Golden Opportunity
The applicant can check his/ her eligibility to apply for express entry through Comprehensive Ranking System. The Comprehensive Ranking System tool uses and evaluates the applicant on the following parameters to check the eligibility of the applicant.
Skill Set
Education
Work Experience
Language ability
Other factors
Wondering what Express Entry Documents are Needed?
There is a bunch of documents that is required by an applicant to be submitted to the Government of Canada.
Original Passport
Language proficiency test score e.g. IELTS
Education credential assessment report if

The applicant is applying through the Federal Skilled Workers program, or
The applicant wants to get points for the education he has received outside the territorial land of Canada

A provincial nomination (if applicant has one)
A written job offer from an employer in Canada (if applicant has one)
Red Flags for Denying Express Entry
Just keep in mind that you don't fall under the red alerts which leads to refusal of your express entry application. Few of them are listed below
Misrepresentation
Medical Inadmissibility
Financially not strong
Security Reason
Failing to comply with any provision
Organized Crime
Express Entry Six Step Process
Once the applicant is eligible based on the above criteria, and then the overall application process is initiated which majorly covers six steps and include:
Educational Credential Assessment
Language Proficiency Test
Profile Creation
Arranging Documents
Submitting Documents
Visa Stamping
Educational Credential Assessment is used to verify applicant's foreign degree, diploma, or certificate (or other proof of your credential) is valid and equal to a Canadian one. There are different types of ECAs approved by the Canadian Government which includes Comparative Education Service, University of Toronto School of Continuing Studies, International Credential Assessment Service of Canada, World Education Services and International Credential Evaluation Service. The applicant is required to submit the original transcript in a sealed envelope along with the copy of degree.
For language Proficiency Test the applicant must prove the language skills by taking an approved language test. Language tests accepted for express entry by the Government of Canada are listed below.
English
CELPIP: Canadian English Language Proficiency Index Program
IELTS: International English Language Testing System
French
TEF Canada: Test d'évaluation de français
TCF Canada: Test de connaissance du français
Based on the job profile an NOC code needs to be chosen. After the profile is successfully created online, based on certain parameters like age, education, job experience, etc. the applicant will score a certain number of points. The applicant would receive an Invitation to Apply (ITA) from the Government of Canada once he cut-off score equal or goes below the CRS score of the applicant. Post receiving the ITA i.e. Invitation to Apply the applicant needs to arrange a list of documents including but not limited to WES report, language proficiency test score, Police clearance, medical clearance, passport, marriage certificate, proof of funds, passport, photographs etc. The above-mentioned documents need to be submitted within 60 days including detailed travel history, place of residence form the past 10 years, pay visa and PR application fee.
After receiving a confirmation e-mail of permanent residency, a single entry visa needs to stamp on the applicant's passport. The applicant must submit the passport within 30 days from the date of receiving the confirmation e-mail after paying a visa stamping fee. The processing time for single entry visa generally takes 2 weeks.
Contact Akrami & Associates
If you are willing to enjoy the never ending benefits of living in Canada and what to apply for express entry or have already submitted an application and gotten a procedural fairness letter or refusal then contact us today for more information.
Akrami & Associates has assisted many clients obtain permanent residency through the express entry and we would like to help you reach your immigration goals as well. You can connect with Akrami & Associates directly at +1 416 477 2545 or visit our website at https://thevisa.ca/ .We are there to assist, facilitate and navigate you in all the immigration needs.
With Akrami & Associates there is always a way!!
Latest Immigrations News
Understanding the Validity of Post-Graduation Work Permits

  Embarking on a journey of higher education is not merely about acquiring knowledge; it's also an investment in one's future. For international students in Canada, this investment often comes with the added benefit of being eligible for a Post-Graduation Work Permit (PGWP). This permit serves as a [...]

Credential assessment in Canada: how Akrami & Associates can assist you

  Embarking on a journey to Canada, whether as a skilled worker, student, or professional, is a significant milestone in one's life. The allure of this vast and diverse country, known for its quality of life, educational institutions, and career opportunities, has drawn people from all corners of [...]

Canada's demand for Skilled Workers: the new Express Entry priorities

As businesses across the country actively seek to fill numerous job vacancies, immigration has become a pivotal solution to address this issue. Recognizing this reality, the Canadian government is actively developing an immigration system designed to act as an economic engine. This strategic approach not only strengthens French-speaking [...]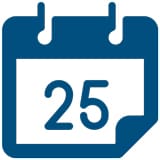 Book a Conslutation
One of our Representatives will
assist you with your matter. Book Now!
Click here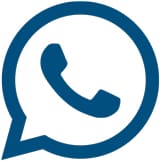 Call us for
more Information
+1-416-477-2545
Toll Free: 1-877-820-7121
Click here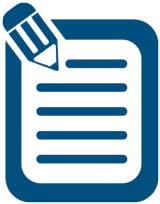 Write Us (Online Form)
Complete our form and one of our
Representatives will contact you.
Click here

Subscribe To Our Newsletter

There is always a way