Important Information for Newcomers to Canada
Being a new Canadian Permanent Resident
When one becomes a permanent resident, this can be both very exciting and overwhelming, all at the same time. Applicants have dedicated a ton of time, and have worked very hard to become permanent residents of Canada, so this obviously comes with an abundance of joy and relief. Though, there are many things which come with being a permanent resident of Canada, which can overwhelm anyone who is a newcomer to the country. There are a variety of responsibilities and affairs individuals must organize to properly immerse as a permanent resident of Canada, and reap all the benefits Canada's public system offers. Throughout this article, we will help cover some of the things new permanent residents of Canada should know, to help you properly adjust to life in Canada.
After You Arrive in Canada…
1. Get Your First Permanent Resident Card
You should report your Canadian address to Citizenship and Immigration Canada within 180 days of landing in Canada, to get a permanent resident (PR) card delivered to you. This is all that needs to be done to get your first PR card. This PR card will be valid for 5 years, and, when you attempt to apply to renew your PR card, you will have to prove you have met the residency requirements, and have abided by the obligations of a permanent resident of Canada properly.
2. Get Your Health Card
As a permanent resident, you now have access to Canada's health care system. As such, you should apply for a health card, so that if something were to happen and you needed medical attention, you could go to a walk-in clinic or the hospital for help, and you could even find yourself a family doctor to engage in routine health care maintenance. Depending on the province you live in, there is a mandatory waiting period which must pass before you can apply for a health card. Sometimes, this waiting period is up to three months. During the meantime, you should have private health card to cover your needs during the waiting period. Though, it is important to keep in mind, public health care only covers basic medical services. You should apply for private coverage to cover things which are not covered by public health care. The following are things one should consider getting private medical insurance to cover, as they are not provided by public services:
prescription medications
dental care
physiotherapy
ambulance services
prescription eyeglasses
3. Getting a Driver's License
If you are familiar with operating a car, and are eager to learn the rules of Canada's roadways so that you can start driving, you'll want to be aware that before you step behind the wheel, you'll need to pass a drivers exam and earn a valid driver's license. With a Canadian driver's license, you can drive anywhere in Canada, but you will need one to drive in Canada. Depending on your country of origin, your foreign driver's license may be valid temporarily while you are in Canada, though; you are expected to get a Canadian one fairly quickly. If you have an International Driving Permit (IDP), you are permitted to use this as your license in Canada. Remember, driver's licenses are only valid for a specified period of time. Occasionally, they must be renewed. Also, please note, to drive a car in Canada you MUST have car insurance. It is illegal to operate a car without it. There are two types of coverage you can apply for in Canada, this includes coverage for:
injuries to yourself and damage to your car and/ or
the costs of damages and injury to others if you're at fault in an accident
There are a variety of other responsibilities individuals must ensure they adhere to, to operate a car legally within Canada. If you are planning on becoming a frequent driver, it is important to dedicate plenty of time to ensuring your car is road-ready, you are prepared for emergency situations, and you are properly following all laws.
4. Finding Housing
Obviously, once you arrive in Canada, you will need a place to call home, even if it is on a temporary basis. One option, which is temporary in nature, is staying at a hotel, or hostel. Most of these will have websites with rates and information about accommodations. Otherwise, there could be an immigrant assistance organization in the area you plan to immigrate to, which helps provide temporary housing for newcomers to the country. If it is an option, you can begin to scan the real estate markets where you would like to live. There is a HUGE range of housing prices across Canada… it is important to know not all neighborhoods are as expensive as Toronto and the GTA. That being said, there is the option of renting a space which is suitable for you and your family in areas all over the country as well.
5. Get a Permanent Resident Travel Document
If you have not had the opportunity to get your PR card yet, but you have an urgent travel date coming up, you should apply for a permanent resident travel document to avoid complications at the border. You will need to show in your application you continue to meet the requirements of a permanent resident of Canada, and you must pay the fees along with your application. This is generally only good for one use upon return to Canada. This document is not necessary if you have a PR card.
Contact Akrami & Associates
Should you have any further questions or feel confused or unclear about your status as a Canadian permanent resident, it is important to talk about any questions you may have and discuss your concerns. By talking to immigration professionals about your concerns, this will ease your worries and assist with the application process. Many immigration applications are difficult to pursue on your own and it is highly recommended that you seek out professional and experienced help before attempting to apply. Here, at Akrami & Associates, we work and have experience with many different immigration issues. We have helped our clients travel to Canada as visitors or to become permanent residents. If you believe that you may be eligible to apply, please feel free to contact Akrami & Associates at our office at 416-477-2545 for more information or if you would like to book a consultation with an immigration professional for more advice.
With Akrami & Associates, there is always a way!
Latest Immigrations News
Understanding the Validity of Post-Graduation Work Permits

  Embarking on a journey of higher education is not merely about acquiring knowledge; it's also an investment in one's future. For international students in Canada, this investment often comes with the added benefit of being eligible for a Post-Graduation Work Permit (PGWP). This permit serves as a [...]

Credential assessment in Canada: how Akrami & Associates can assist you

  Embarking on a journey to Canada, whether as a skilled worker, student, or professional, is a significant milestone in one's life. The allure of this vast and diverse country, known for its quality of life, educational institutions, and career opportunities, has drawn people from all corners of [...]

Canada's demand for Skilled Workers: the new Express Entry priorities

As businesses across the country actively seek to fill numerous job vacancies, immigration has become a pivotal solution to address this issue. Recognizing this reality, the Canadian government is actively developing an immigration system designed to act as an economic engine. This strategic approach not only strengthens French-speaking [...]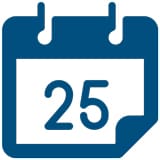 Book a Conslutation
One of our Representatives will
assist you with your matter. Book Now!
Click here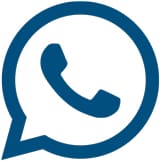 Call us for
more Information
+1-416-477-2545
Toll Free: 1-877-820-7121
Click here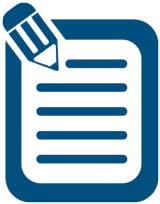 Write Us (Online Form)
Complete our form and one of our
Representatives will contact you.
Click here

Subscribe To Our Newsletter

There is always a way