International Students Working in Canada
Can I work in Canada as an International Student
As an international student you are able to work in Canada as long as you meet requirements set out by Citizenship and Immigration Canada. The international student can either work while they are studying or after they graduate. So once you have obtained your study permit, you may be eligible to either work on-campus or off-campus without having to apply for another work permit as long as you meet the specific criteria. If your program of study requires professional or vocational training such co-op or internship then you would need to apply for a work permit. Once you graduate from your program of study as the international student you may qualify for a Post-Graduation Work Permit.
Requirements for Off-Campus Employment
To be able to work off-campus as the international student you must
have a Study Permit that is valid
be a full-time student
be enrolled at eligible institution either at post-secondary level or, in Quebec, a vocational program at the secondary level
be studying a program that leads to a degree, diploma or certificate that is at least 6 months in length which can be either academic, vocational or professional training program
have a valid Social Insurance Number (SIN)
Who cannot Work Off-Campus
As the international student you cannot work off-campus if
You are participating in a Canadian Commonwealth Scholarship Program funded by Canada's Department of Foreign Affairs and International Trade (DFAIT).
You participating in Government of Canada Awards Program funded by DFAIT.
You are receiving funding from the Canadian International Development Agency (CIDA).
You are participating in the Equal Opportunity Scholarship Program, Canada-Chile.
You are participating in the Canada-China Scholars Exchanges Program.
You are participating in the Organization of American States Fellowships Program.
You are registered in either an English as a Second Language or French as a Second Language program
You are visiting or exchange student without a study permit.
Can I work on Campus as an International Student in Canada
You may work on campus as an international student as long as you are a student at a public post-secondary institution such as college or university. If you have registered at private post-secondary institution then you have to make sure it operates under the same rules and regulations as public institution and receives at least 50 per cent of its financing for its overall operations from government grants. Should you no longer meet the requirements under the study permit then you must immediately stop working on-campus, for example you are no longer a full-time student. Also you must have social insurance number (SIN) from Service Canada to work or receive benefits from the government of Canada.
How can I get Social Insurance Number as an International Student
Your study permit must state that you are able to accept employment on campus in the college or university you are registered full-time in
Must meet the requirements under the study permit

If your Study Permit has no conditions or remarks then you must submit a request for amendment to your study permit before you can apply for a SIN. There is no fee for this request.
Once you have followed the above steps you are ready to apply for SIN
Provide primary document that proves your identity and legal status in Canada. So as the study permit holder you provide original copy of your study permit that was given by IRCC that authorizes you to work in Canada. The study permit must indicate that you are allowed to work in Canada or may accept employment in Canada. You can also provide a confirmation letter issued by IRCC prior to February 11, 2015 that confirms you are allowed to work off campus
If you do not meet either requirement mentioned above you can call us at 416-477-2545 if you are eligible for amended study permit
You must provide supporting documents if you name on your primary
If your name on your primary document is different than the name you are currently using, you must also provide supporting documents
If you are applying for someone else you may need to provide additional documents
Once approved as a temporary resident you will receive a letter confirming that a temporary SIN has been issued.
Am I able to work as a co-op student or intern
Once a foreign national obtains their study permit they may now want to apply for a co-op position or an internship. These types of programs are incredible for setting students up with on the job training, real world work experience as well as giving students the opportunity to apply the knowledge learned in the classroom to the working world. These experiences allow students to work in places where they may not have been able to work in otherwise. The experience gained creates genuine contacts that can provide incredible references for the individual when looking to get a job in the future.
To take advantage of this amazing opportunity one would first need to find out whether or not they are eligible for a co-op/internship. According to immigration and citizenship Canada in order to be eligible one:
Must have a valid study permit
Must have their intended employment as a part of ones academic, vocational or professional training program offered by a designated learning institution
Must have their employment position certified by a letter from a responsible academic official of the institution.

One may not take part in co-op or an internship if their intended employment forms more than 50% of the total program, if the program is an English second language or French second language program (ESL or FSL), or if the program of study is a preparatory course.
Am I able to work in Canada after Graduation
In order to work in Canada after one graduates they must apply for a work permit under the Post-Graduation Work Permit Program (PGWPP). This is a great program that allows hundreds of students who have graduated from a participating Canadian post-secondary institution to gain valuable Canadian work experience. So once you graduate from your program of study and you meet the requirements under the program ensure to apply within 90 days of receiving confirmation you successfully completed your program. The Post-Graduate Work Permit cannot be issued any longer than the students program of study.
Unfortunately the PGWPP is not a permanent program and does not grant the individual permanent residency. If one wishes to stay in Canada and live here on a permanent basis they are to apply for permanent residency (PR). Although being granted permanent residency is not always an easy task, those who have participated in the PGWPP after completing their postsecondary education while using a study permit, and possibly working or participating in a co-op/internship then ones chances at PR are highly increased.
Contact Akrami & Associates
If you have any questions regarding the study permit, work permit, permanent residency options, or any other immigration issue please don't hesitate to contact Akrami & Associates at 416-477-2545. Our immigration experts have assisted many clients with on and off campus work permit and we can certainly help you too.
With Akrami and Associates there is always a way!!
Latest Immigrations News
Understanding the Validity of Post-Graduation Work Permits

  Embarking on a journey of higher education is not merely about acquiring knowledge; it's also an investment in one's future. For international students in Canada, this investment often comes with the added benefit of being eligible for a Post-Graduation Work Permit (PGWP). This permit serves as a [...]

Credential assessment in Canada: how Akrami & Associates can assist you

  Embarking on a journey to Canada, whether as a skilled worker, student, or professional, is a significant milestone in one's life. The allure of this vast and diverse country, known for its quality of life, educational institutions, and career opportunities, has drawn people from all corners of [...]

Canada's demand for Skilled Workers: the new Express Entry priorities

As businesses across the country actively seek to fill numerous job vacancies, immigration has become a pivotal solution to address this issue. Recognizing this reality, the Canadian government is actively developing an immigration system designed to act as an economic engine. This strategic approach not only strengthens French-speaking [...]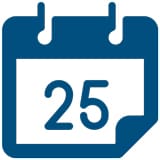 Book a Conslutation
One of our Representatives will
assist you with your matter. Book Now!
Click here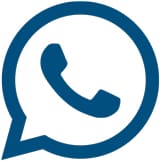 Call us for
more Information
+1-416-477-2545
Toll Free: 1-877-820-7121
Click here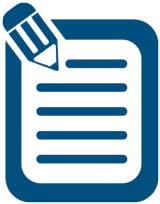 Write Us (Online Form)
Complete our form and one of our
Representatives will contact you.
Click here

Subscribe To Our Newsletter

There is always a way