Medical Exams and Panel Physicians
Typically, people applying for permanent resident status and in some case temporary status (depending on the situation) will require a medical examination.
These examinations will need to be completed by a panel physician. These physicians are designated by citizenship and immigration Canada to perform these medical tests.
Only a doctor authorized by CIC can do the immigration medical exam. You cannot choose your family doctor if his or her name is not on this list.
Here is Some Other Information on Panel Physicians and the Exam:
You can choose a panel physician anywhere in the world, even if the panel physician is not in your country of residence,
You must pay for the medical exam, and the cost can differ from one doctor to another,
You should confirm what you need to bring to your medical exam when you contact the panel physician's office to make an appointment. They may have unique requirements.
When Going to Your Appointment for a Test, Bring With You:
Proper identification.  You will need at least one document with your photograph and signature, such as a passport, driver's licence or national identity card,
Eye glasses or contact lenses, if you wear them,
Any medical reports or test results that you have regarding previous or existing medical conditions, and
The Medical Report form (IMM 1017E), if you do not undergo an up-front medical exam. The visa office will send you this form.
Note, an upfront medical exam is one you do voluntarily at the time of submitting your application. If one is not completed then, CIC will request this from you at a later date. Medical exams are valid for one year.
Further, you must pay any fees related to the medical exam when you are there. If your application is refused after your medical exam, those fees will not be refunded. Any fees associated to filing your application are your responsibility alone.
To locate a panel physician near you, you must refer the list of panel physicians located in your area or the area of your choosing.
The results of your test will be completely unknown to you, you will only receive a receipt of completing the exam. The exam itself will be send directly to Citizenship and Immigration Canada for their review. Only CIC and your panel physician will ever be aware of the results unless CIC provides these to you at their discretion.
Medical exams are conducted to ensure a number of different factors when considering your application for permanent residence:
Whether you have an illness that might be considered a danger to Canadian citizens or permanent residents
Whether or not your illness, if any, would be a burden on Canada's health care and social services should you be granted permanent residence
An officer can determine that you are medically inadmissible into Canada as a result of the above factors or others at their discretion. This may preclude you from obtaining your status.
In situations such as these, there is still hope. By obtaining a Temporary Resident Permit, you may overcome this inadmissibility. Contact us for further information and one of our skilled immigration practitioners would be eager to assist you.
Contact Us
For further information with respect to your Canadian immigration, we invite you to contact our experienced immigration representatives. 
Latest Immigrations News
Family Class Sponsorship

The Family Class Sponsorship application is available if you are a Canadian citizen or a permanent resident living in Canada, and you want to sponsor close family members living abroad, including: Spousal Sponsorship: If you are a Permanent Resident of Canada or a Canadian citizen, you are eligible [...]

Family Class Sponsorship Calculating Required Income

The total number of persons determines the amount of income required to sponsor and determines which LICO to use. Sponsors should count: Themselves, and any family members to whom they provide support, The persons they are now sponsoring, including all family members of the sponsored person, whether these [...]

Family Class Sponsorship The Financial Test

The financial test is needed to prove that sponsors can support their relatives for the period of the undertaking. Sponsors in Quebec are subject to that province's financial criteria. Sponsors must show they have the minimum necessary income (LICO) to support the sponsored persons as well as their [...]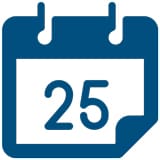 Book a Conslutation
One of our Representatives will
assist you with your matter. Book Now!
Click here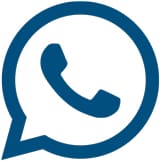 Call us for
more Information
+1-416-477-2545
Toll Free: 1-877-820-7121
Click here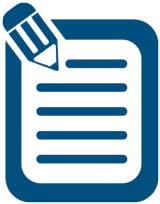 Write Us (Online Form)
Complete our form and one of our
Representatives will contact you.
Click here

Subscribe To Our Newsletter

There is always a way