Move to Canada through Express Entry
ALL ABOUT THE PROCESS OF EXPRESS ENTRY
Are you interested in coming to Canada? Do you want to immigrate as a permanent resident? Do you want to give your family and yourself a better quality of life by immigrating to Canada? Do you want to apply for Express Entry? Or have you applied and you're not sure as to what to do next? Do not worry, as this blog will fully explain what the process of express entry entails.
What is Express Entry
Express entry is one of the process through by which foreign individuals who want to immigrate to Canada can do so. It is an online system that based on specific criteria such as an individual's skills, education, and experience, will rank these candidates. Through this process, if approved, the foreign skilled worker will obtain the ability to come to Canada as a permanent resident.
How does the express entry process work in Canada
In order to apply for express entry, you must first find out if you are eligible to do so. You can check your eligibility in the IRCC (Immigration, Refuge and Citizenship Canada) website. Your eligibility is based on factors such as age, career, country of origin, educational and work experience, language abilities and others. After you have found if you are eligible, the next step is to create an express entry profile. This profile is how you will distinct yourself from other candidates in the pool pertaining to you by including all of your information. In order to know through which category or work field to apply for, express entry has programs for each career path that make it easy for you to properly submit your profile to the correct place. Furthermore, once in this pool, as stated above, you will receive a ranking from the Comprehensive Ranking System. With this rank, the government will have an idea of how qualified you are in order to come to Canada. If you match with what the Canadian government needs, then you will be approved and sent an invitation to apply for permanent residency.
What are the requirements for an Express Entry profile
An express entry profile is based on different factors that will contribute to getting a rank based on the Comprehensive Ranking System criteria. This rank will be out of 1200 points, with 600 points coming from the "core" points and 600 from the "additional" points.
The core set of points are based on:
Any experience or skills that the applicant might have
Any partner (spouse or common law), and their experience, skills and language abilities
Their transferable skills received from education and any work experience.

The additional set of points are based on:

Any Canadian studies in which diplomas, degrees or certificates have been received
A job offer from a Canadian employer
A provincial or territorial nomination
A sibling who holds permanent residency or citizenship
Strong fluidity in French
It is important that all of the information that you have submitted in your profile is completely truthful. The use of false information can lead to the application being denied, being charged with misrepresentation, and even being banned from visiting or applying to visit Canada for a period of five years. All information, including language tests, work experience and others has to be accurate, and in case that it is needed, you might need proof of this information.
How can I improve my ranking when in the pool
When you are in the pool, while you wait for the permanent residency, you can try and improve your score given by the Comprehensive Ranking System. You can do this by finding a valid job offer from a Canadian employer, increasing your language abilities or anything that might help increase your given score such as contacting Canadian provinces and territories for their consideration to recommend you as part of the provincial or territorial nominee program. Furthermore, there are multiple databases such as Job Bank that can help you find a job. It is important to remember that as soon as your information changes, you must update it and/or notify Immigration Refuge and Citizenship Canada.
What can I do if I do not receive an approval
If you do not receive an approval, do not worry as you can apply again once you are better prepared. After a full year of your program being submitted, if you have not been invited to apply for permanent residency, it will automatically delete. During this year while you are in the pool, it is ideal that you try to improve your score given from the Comprehensive Ranking System, as described above. This way, after your old profile has been deleted and you can make a new one, you have a better chance at being successful. You can also withdraw your profile at any given time and start a new one, however the gap given by the time it automatically deletes allows for the gaining of relevant experience that will be beneficial to your application.
What do I do if I am invited to apply for permanent residency
If you are invited to apply for permanent residency, then you are to celebrate since you are one step closer to living in Canada permanently. Each program has a 'round of invitations' instructions, where important information such as the date and time of the invitation round (when you will find out if you have been invited), as well as how many applicants will be selected and which programs are included. If you have been invited to apply for permanent residency, you will receive detailed instructions that specify under what program you have been invited and what are the following steps to take. In addition, now is the time to submit proof of the information that you submitted with your profile, and it will be assessed. You will have 60 days to submit your application for permanent residency, therefore it is important that all of your documents such as police certificates, language tests scores and all documents are ready to go.
Contact Akrami and Associates
An express entry application is not easy to submit. It can be overwhelming, stressful and complicated, not only due to the multiple steps to consider, as well as many documents, fees and forms to submit, but because of the fact that there are two main stages, and without the proper guidance in either step, your application can be easily refused. In order to make your process run smoothly, it is always recommended that you have a professional on your side. Akrami and Associates can ensure greater chances of success in your application!
Akrami and Associates has countless experience in all matters that are related to immigration. All representatives are rightfully skilled and will handle your matter wisely and professionally. Express entry does not need to be a hassle, and your immigration to Canada can come smoothly. If you have any questions or concerns, do not hesitate contacting us at (416)477-2545 to book a consultation.
With Akrami and Associates, there is always a way
Latest Immigrations News
Understanding the Validity of Post-Graduation Work Permits

  Embarking on a journey of higher education is not merely about acquiring knowledge; it's also an investment in one's future. For international students in Canada, this investment often comes with the added benefit of being eligible for a Post-Graduation Work Permit (PGWP). This permit serves as a [...]

Credential assessment in Canada: how Akrami & Associates can assist you

  Embarking on a journey to Canada, whether as a skilled worker, student, or professional, is a significant milestone in one's life. The allure of this vast and diverse country, known for its quality of life, educational institutions, and career opportunities, has drawn people from all corners of [...]

Canada's demand for Skilled Workers: the new Express Entry priorities

As businesses across the country actively seek to fill numerous job vacancies, immigration has become a pivotal solution to address this issue. Recognizing this reality, the Canadian government is actively developing an immigration system designed to act as an economic engine. This strategic approach not only strengthens French-speaking [...]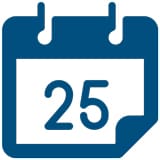 Book a Conslutation
One of our Representatives will
assist you with your matter. Book Now!
Click here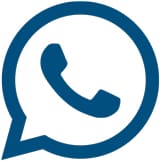 Call us for
more Information
+1-416-477-2545
Toll Free: 1-877-820-7121
Click here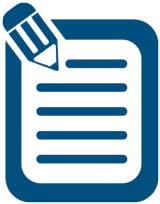 Write Us (Online Form)
Complete our form and one of our
Representatives will contact you.
Click here

Subscribe To Our Newsletter

There is always a way