Navigating the sponsorship appeal process in Canadian immigration
When it comes to the pursuit of dreams and reunification with loved ones, immigration often stands as the gateway to a new life.
Canada, with its diverse opportunities and thriving communities, is a destination many aspire to call home. For those who have taken on the role of a sponsor, the journey is one of hope and commitment. But what happens when that journey takes an unexpected turn with a refusal of the sponsored family member's permanent residence visa application? In such instances, the option of a sponsorship appeal becomes vital.
A sponsorship appeal, a recourse available through the Immigration Appeal Division (IAD), offers sponsors an opportunity to articulate why their family member's visa application should be accepted. It's a chance to present compelling reasons that could sway the decision in favor of the applicant. However, not everyone can initiate a sponsorship appeal, and certain conditions must be met.
Eligibility for a Sponsorship Appeal
Eligibility for a sponsorship appeal hinges on specific criteria. To be eligible to file an appeal with the IAD, you must be a permanent resident or Canadian citizen who previously submitted an application to sponsor a family member's immigration to Canada, and that application was subsequently refused by Immigration, Refugees, and Citizenship Canada (IRCC). Essentially, the appeal is a second chance to make your case and demonstrate the validity of your sponsorship.
Ineligibility for a Sponsorship Appeal
While the sponsorship appeal avenue offers hope to many, it's essential to understand the situations in which an appeal cannot be made. A critical point to note is that you cannot appeal if the sponsored person was found inadmissible to Canada. Inadmissibility implies that the individual is barred from entering Canada for specific reasons, which may include:
Criminal Convictions: If the sponsored person has been convicted of a crime in Canada and received a sentence of six months or more in a Canadian prison.
Serious Foreign Crimes: Committing or being convicted of a crime outside Canada that would be punished in Canada by a maximum prison term of ten years or more.
Involvement in Organized Crime: Being connected to organized crime activities, such as smuggling people or laundering money.
Security Threat: Positing a security threat, which could involve actions like attempting to overthrow a government or engaging in terrorist activities.
Violation of Human or International Rights: Violating human or international rights, including actions like committing war crimes.
In some cases, inadmissibility may also arise from misrepresentation, which occurs when the sponsored person provides false information or withholds relevant details in their application. However, there is an exception to this rule. The IAD may still accept appeals in misrepresentation cases if the sponsored person is a spouse, common-law partner, or child of the sponsor.

Preparing Your Immigration Appeal Case: A Step-by-Step
As an appellant seeking to overturn a decision made by Immigration, Refugees and Citizenship Canada (IRCC), it is crucial to understand the process and the key terms involved. In this guide, we will walk you through the steps to prepare your immigration appeal case effectively.
Seek Legal Counsel:
When dealing with immigration matters, seeking legal counsel is highly advisable. Immigration lawyers or consultants can provide expert guidance, helping you navigate the intricate legal aspects of your case. Akrami & Associates' expertise can significantly increase your chances of a successful outcome. For professional assistance with immigration matters, consider reaching out to us. We have a strong reputation and can provide the support you need throughout the process.
Know Your Role as the Appellant:
When you file an immigration appeal, you become the appellant. As the appellant, it is your responsibility to prove that the decision should be changed in your favor. This means you need to provide compelling evidence and arguments to support your case.
Understand the Parties Involved:
In your immigration appeal, there are two primary parties: you (the appellant) and the Minister (IRCC), also referred to as the respondent. The Minister is represented by an officer from the Canada Border Services Agency, known as the Minister's counsel.
Gather Evidence to Support Your Case:
To build a strong immigration appeal case, you will need evidence. This evidence can be drawn from various sources, including:
Your Testimony: What you say during the appeal hearing is essential. Be prepared to explain why you believe the decision should be changed and provide a clear, compelling narrative.
Witness Testimonies: You may choose to have witnesses testify on your behalf. Their statements should support your case and provide additional perspectives or details.
Documentary Evidence: Any documents you submit play a vital role in substantiating your claims. This may include letters, records, contracts, or other written materials that support your arguments.
Pay Attention to Timelines:
Timeliness is critical in immigration appeals. The Minister is given a specific timeframe to provide the appeal record, which is typically 60 days from the date of your appeal. However, if you filed your appeal before January 14, 2023, the Minister has 120 days to send the appeal record. Ensure you meet all deadlines to avoid unnecessary delays in your case. Akrami & Associates can play a pivotal role in helping you manage these timelines effectively. By entrusting your case to our expertise, you can navigate the immigration appeal process with confidence and minimize the risk of delays.
Transparency and Public Nature of Immigration Appeals
It's important to be aware that immigration appeals are typically open to the public. This means that members of the public can attend most immigration appeal hearings. Moreover, the information used in your appeal may appear in the IAD's written decision, and these decisions may be published on official websites that document legal decisions.
However, there are certain situations in which the proceedings can be kept confidential. This occurs when you or the Minister's Counsel request and obtain a confidentiality order. Such orders are typically granted in exceptional circumstances, where concerns for your safety or the safety of your child are at risk.
In summary, the journey through the Canadian immigration system can be both rewarding and challenging. The sponsorship appeal process is a lifeline for sponsors who find themselves in situations where a loved one's visa application has been refused. Understanding the eligibility criteria and the limits of the appeal process is crucial for those navigating this complex terrain. Additionally, being prepared for the public nature of immigration appeals can help sponsors approach the process with the necessary caution and transparency. In the end, the sponsorship appeal stands as a testament to Canada's commitment to family reunification and fairness in its immigration system.

Seeking Professional Guidance from Akrami & Associates
While you are not obligated to have legal representation, it is highly recommended to consult with an immigration lawyer or consultant to navigate the intricate terrain of immigration appeals effectively. Among the many reputable firms available to assist you, one name stands out: Akrami & Associates.
Why Choose Akrami & Associates:
Immigration Expertise: Akrami & Associates boasts a team of seasoned immigration lawyers and consultants with extensive knowledge and experience in Canadian immigration law. They have successfully assisted countless individuals in various immigration matters, including appeals.
Customized Solutions: The firm recognizes that each immigration case is unique. They work closely with clients to tailor solutions that align with their specific circumstances and needs.
Proven Track Record: Akrami & Associates has a strong track record of achieving positive outcomes for clients facing immigration challenges. They have helped numerous individuals and families overcome hurdles and attain their immigration goals.
Legal Strategy: With a deep understanding of immigration law and regulations, the firm's professionals can devise comprehensive legal strategies that maximize your chances of success in your appeal.
Personalized Support: Akrami & Associates provides clients with dedicated support throughout the entire appeal process. Their team is committed to ensuring that you are well-informed, prepared, and confident as you proceed with your case.
Effective Communication: Clear and open communication is a hallmark of their service. They will keep you informed about the progress of your appeal, explain complex legal concepts in plain language, and address any questions or concerns you may have.
Ethical and Compassionate Approach: Akrami & Associates takes a principled and compassionate approach to immigration matters. They understand the personal and emotional aspects of immigration cases and strive to provide empathetic support to clients.
Cost-Efficient Services: The firm offers cost-effective legal services that provide excellent value for your investment. They aim to make quality immigration representation accessible to individuals and families.
Our expertise, experience, and commitment to clients can significantly increase your prospects of a favorable outcome in your case. It can be a valuable asset in navigating the complexities of the immigration appeal process. Akrami & Associates is here to provide you with the guidance and support you need to make a compelling case and work towards the realization of your immigration goals in Canada.
Let Akrami & Associates be your trusted partner in achieving your immigration goals. Contact us today!
Latest Immigrations News
Understanding the Validity of Post-Graduation Work Permits

  Embarking on a journey of higher education is not merely about acquiring knowledge; it's also an investment in one's future. For international students in Canada, this investment often comes with the added benefit of being eligible for a Post-Graduation Work Permit (PGWP). This permit serves as a [...]

Credential assessment in Canada: how Akrami & Associates can assist you

  Embarking on a journey to Canada, whether as a skilled worker, student, or professional, is a significant milestone in one's life. The allure of this vast and diverse country, known for its quality of life, educational institutions, and career opportunities, has drawn people from all corners of [...]

Canada's demand for Skilled Workers: the new Express Entry priorities

As businesses across the country actively seek to fill numerous job vacancies, immigration has become a pivotal solution to address this issue. Recognizing this reality, the Canadian government is actively developing an immigration system designed to act as an economic engine. This strategic approach not only strengthens French-speaking [...]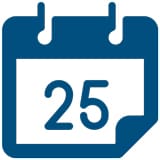 Book a Conslutation
One of our Representatives will
assist you with your matter. Book Now!
Click here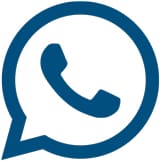 Call us for
more Information
+1-416-477-2545
Toll Free: 1-877-820-7121
Click here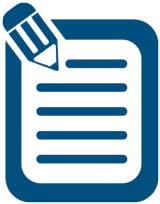 Write Us (Online Form)
Complete our form and one of our
Representatives will contact you.
Click here

Subscribe To Our Newsletter

There is always a way