Non Accompanying Family Members and How they Affect You
Officers are able to use their discretionary ability when determining the outcome of your case but they must also be satisfied that applicants and their family members, whether accompanying or not, are not inadmissible and otherwise meet all requirements of the family class.
Officers must also be satisfied that sponsorship requirements are still met at the time of visa issuance. This means that if you fall out of meeting the requirements while your application is in process, just because you met the requirements in the beginning, does not mean your eligibility is locked in. If a sponsor is no longer eligible, an officer making a decision will refuse your application.
Declaring All Family Members
Applicants must declare all family members when applying for a visa of any kind and must again declare all family members, whether accompanying or not, prior to receiving their permanent resident status. Permanent residents who did not declare all their family members on their application are reportable and are no longer able to sponsor these family members in the future. Further, the applicant may be considered to have been misrepresenting and therefore face other serious consequence.
All Family Members Need to do a Medical Examination
In addition, all family members, whether accompanying the applicant to Canada or not, must be examined unless an officer previously finds them exempt from this. Family members who were not declared and examined are excluded from the family class and may not be sponsored at a later date as mentioned above. This is a very serious circumstance, one that an applicant should avoid by being open, honest and truthful in all aspects of their application.
Non-accompanying family members must undergo medical examinations. They must also establish that they are not inadmissible for criminal or security reasons. Further, a sponsor must demonstrate that they can support all family members, including non-accompanying family members. This is per the Low Income Cut Off versus their household income and potentially other finances.
Inadmissibility Issues
Normally, an inadmissible family member, whether accompanying or not, would render the applicant inadmissible. This is obviously a very serious situation and a clear indication of how other family members may affect your application.
Fortunately, CIC takes this into consideration as there are two exceptions to the rule. The first is the separated spouse of the applicant and the second is where a child of the applicant who is in the legal custody of someone other than the applicant. Basically stated, the applicant can have no legal control over this member of the family to be exempted from sharing their inadmissibility.
Therefore, if the applicant's separated spouse or their children who are in the custody of someone else are inadmissible, their inadmissibility would not affect the applicants admissibility.
It is scary set of circumstances where a family member can play such a large part on your application. There is one other way around this. If the applicant's family member was successful in obtaining a Temporary Resident Permit to overcome their inadmissibility, so to would the applicant's inadmissibility be overcome. This is a complex situation.
Contact Akrami & Associates Immigration Law firm
For further information with respect to your Canadian immigration, we invite you to contact our experienced immigration representatives.
Latest Immigrations News
Family Class Sponsorship

The Family Class Sponsorship application is available if you are a Canadian citizen or a permanent resident living in Canada, and you want to sponsor close family members living abroad, including: Spousal Sponsorship: If you are a Permanent Resident of Canada or a Canadian citizen, you are eligible [...]

Family Class Sponsorship Calculating Required Income

The total number of persons determines the amount of income required to sponsor and determines which LICO to use. Sponsors should count: Themselves, and any family members to whom they provide support, The persons they are now sponsoring, including all family members of the sponsored person, whether these [...]

Family Class Sponsorship The Financial Test

The financial test is needed to prove that sponsors can support their relatives for the period of the undertaking. Sponsors in Quebec are subject to that province's financial criteria. Sponsors must show they have the minimum necessary income (LICO) to support the sponsored persons as well as their [...]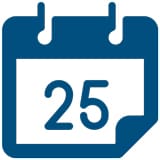 Book a Conslutation
One of our Representatives will
assist you with your matter. Book Now!
Click here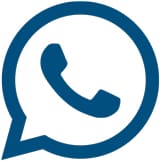 Call us for
more Information
+1-416-477-2545
Toll Free: 1-877-820-7121
Click here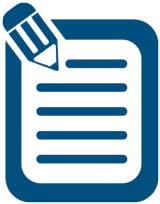 Write Us (Online Form)
Complete our form and one of our
Representatives will contact you.
Click here

Subscribe To Our Newsletter

There is always a way