NSNP Regional Labour Market Demand Stream
The Federal Government has entered into Immigration Agreements with the provinces and territories of Canada to allow them to "nominate" worthy candidates they feel would be a contributor to their province.
If you are successful in obtaining a nomination from a province, you are eligible to apply for Permanent Residence through the Federal route by making an application to Citizenship and Immigration Canada.
The province of Nova Scotia has recently launched a new stream of its Provincial Nominee Program called the Regional Labour Market Demand Stream. This program allows the province to nominate you for Permanent Residence should you demonstrate that you can meet current labour market and economic needs as well as your intention to settle in Nova Scotia.
There are two levels of Approval when it comes to the Regional Labour Market Demand Stream of the Nova Scotia Nominee Program (NSNP):
Level 1 – Nominee Program
If you meet the qualifying criteria, you will be eligible to apply for nomination through this program. Your application for nomination will review various factors including your:
Age;
Education level;
Finances;
Work Experience;
Language Proficiency.
A settlement plan will also need to be included in your application which basically outlines your plan and intentions for residing in Nova Scotia. You will need to meet all these criteria in order to receive your nomination. Only 150 nominations will be made in this stream per year.
Level 2 – Citizenship and Immigration Canada
If you are nominated by the Province of Nova Scotia, you may then apply for a permanent resident visa through Citizenship and Immigration Canada. You will need to include your letter of nomination as proof of your successful nomination.
You should be aware that just because you have been nominated does not automatically mean that you will be granted Permanent Residence in Canada. You will need to still meet the requirements of a Permanent Resident and satisfy an Immigration Officer that you are not otherwise considered inadmissible to Canada.
You may be asked to attend an interview prior to the finalization of your Permanent Residence application.
Latest Immigrations News
Information about the Federal Skilled Worker Program

Obtaining your Permanent Residency with the Federal Skilled Worker Program There are many ways by which you may obtain a permanent residence status in Canada. Express Entry is one of the options. However, Express Entry can be very confusing to many foreign national, because there are many categories [...]

Understanding the Provincial Nominee Program

What is a Provincial Nominee Program (PNP) Provinces and territories in Canada, with the exception of Quebec, can chose to nominate individuals and persons with certain skills and certain qualities to immigrate to Canada through the Provincial Nomination Program (PNP). This allows provincial governments to have better control [...]

Update for the Provincial Nominee Program

Provincial Nominee Program Updates Many foreign nationals from around the world classify Canada as one very unique and progressive country to immigrate to. Additionally, many of these foreign nationals specifically research into provinces and territories within Canada that they would like to immigrate to. In most cases, this [...]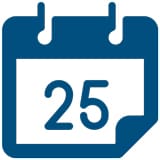 Book a Conslutation
One of our Representatives will
assist you with your matter. Book Now!
Click here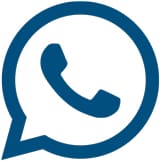 Call us for
more Information
+1-416-477-2545
Toll Free: 1-877-820-7121
Click here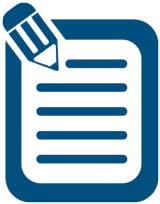 Write Us (Online Form)
Complete our form and one of our
Representatives will contact you.
Click here

Subscribe To Our Newsletter

There is always a way