Open Work Permit
How can I obtain an open work permit?
The most predominant way to obtain an Open Work Permit is by being the accompanying dependent of someone with status in Canada. This can include a permanent or temporary document.
For example, if your spouse is a Foreign Worker in Canada and is working on a Temporary Work Permit and the permit was issued under NOC, A, B or O then you as a dependent could possible apply for an Open Work Permit.
There's another way that you can also look at this, if you have applied under a Permanent Residence Application and you are the main applicant, you could apply for an Open Work Permit.
Open Work Permits are issued to individuals that are already in Canada, so you will have to already be in Canada to apply for one. You will be unable apply if you are applying from overseas, as you will have no need for a Work Permit for Canada from outside of Canada. The Open Work Permit applies to inland applications only.
If you have submitted a spousal, conjugal or common-law sponsorship application inland then you could apply for an Open Work Permit.
Other ways in which you can obtain an Open Work Permit is through the Live-in Caregiver Program, Federal Skilled Worker Program and through the Canadian Experience Class. These programs are called an Open Bridging Work Permit. The Federal Skilled Trades Programs as well as the Humanitarian Compassionate Applications also will allow for you to obtain an Open Work Permit.
As a permanent resident under many of these categories you will need to have the first stage approved which is known as an "Approval in Principle" before you will be able to apply for an Open Work Permit.
Once you have the first stage approved, the officer will state that in your letter. After that stage is complete it will also state that you are now able to apply for an Open Work Permit.
It is normally recommended that you submit your application for an Open Work Permit when you are at the initial stage of filing for your Permanent Residence Application. By doing this, it will eliminate the back and forth after you have been "approved in principle". This means that once that officer is ready to approve you, you will be sent an Open Work Permit because you have already requested it.
If you happen to submit an application that does not include a request for the Open Work Permit, it is nothing for you to worry about! Once you have received an approval of the first stage you may be eligible for an Open Work permit which will be explained in the letter that you get from the officer.
Contact Us
If there are any questions that you have in regards to the process of an Open Work Permit or how you can obtain one, please feel free to contact us today! We are always here to make sure that you understand the whole process and exactly what is involved. Your success is our success.
Latest Immigrations News
Spousal Open Work Permit

Are a spouse or common law partner of someone studying or working temporarily in Canada and looking to work? A Spousal Open Work Permit may allow this. For details on the spousal open work permit, including who is eligible continue reading below:   What is an open spousal [...]

Extend your Work Permit through Bridging Open Work Permit

Bridging Open Work Permit If you are currently on a valid Canadian work permit and wish to continue working but noticed your work permit will be expiring soon then you may be eligible to apply for Bridging Open Work Permit (BOWP). Bridging Open Work Permit was put into [...]

The Difference between Business People and Business Visitors

Business People vs. Business Visitors A lot of times, terminologies in the field of immigration may be confusing to many foreign nationals. For example, temporary resident visa vs. temporary resident permit and business visitors vs. business people. It is important for applicants to understand what those terms refer [...]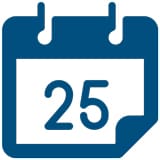 Book a Conslutation
One of our Representatives will
assist you with your matter. Book Now!
Click here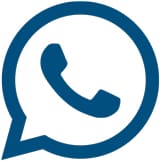 Call us for
more Information
+1-416-477-2545
Toll Free: 1-877-820-7121
Click here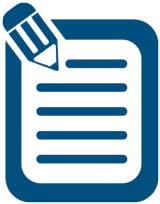 Write Us (Online Form)
Complete our form and one of our
Representatives will contact you.
Click here

Subscribe To Our Newsletter

There is always a way