Parental Sponsorship Process
Sponsoring Parents or Grandparents to Canada
If you have migrated to Canada and been separated from your parents and now like to sponsor them you may be eligible under Parental Sponsorship. Canada believes in family reunification and puts every effort to reunite families together. In 2019, citizenship and immigration Canada accepted 27000 invitations.
There are three factors the immigration officer looks at which include are you eligible as a sponsor? Have you submitted your interest to sponsor form? Have you received an invitation to apply? If you are interested in reuniting with your parents then continue reading our blog to understand what the process of sponsorship involves.
What Requirements do I need to meet to Sponsor my Parents to Canada
When sponsoring your parents to Canada, some of the requirements as the sponsor you would need to meet include:
Being 18 years of age or older
Being a Permanent Resident, Canadian citizen or Registered Indian
Reside in Canada
Support your parents financially by signing an undertaking in which you agree to provide for their basic needs such as food, shelter, clothing, utilities, household supplies etc
Signed agreement that both sponsor and applicant understand obligations and responsibilities towards each other
Proof that you meet the financial requirements to support your parents, also known as the LICO requirements
As the sponsor your parents must be blood related to you or by adoption, you can either sponsor your parents as married couple or common law partners.
What makes me Ineligible to Sponsor my Parents to Canada?
Your sponsorship is considered void in the following circumstances:
Owing the government money
Owing child support or alimony
You failed to provide support for previous sponsorship applications
Bankruptcy that is not cleared off
On welfare or other government assistance programs
Have removal order against you
Have a past criminal offense that was violent in nature and were not pardoned for it, such as assault charge, sexual offense charge
Submitting an Interest to Sponsor Form for Parental Sponsorship
Once you have determined you are an eligible sponsor you can then submit an Interest to Sponsor Form for your parents.
The window for Interest to Sponsor Form usually opens up in January or mid-summer time. Once it opens you must submit your Interest to Sponsor Form as soon as possible as immigration Canada only keeps it open for few minutes.
If you were able to submit your Interest to Sponsor Form ensure to keep your confirmation number as this will be used as part of your application should you get the invitation to apply.
How can I apply for Parental Sponsorship
Once you receive the invitation to apply, there are two types of applications you need to apply for.
You need to apply to become a sponsor
Your parents or grandparents must apply for permanent residence
It is important to submit both of the sponsorship and the permanent residence applications at the same time. Do not send one first and then send the second application later. You have 60 days to submit your application from the date you receive the invitation to apply. Once you submit the application you can expect 20-24 months to get decision or longer depending on volume of applications received.
Should your application be incomplete citizenship and immigration Canada will return it. Should your application be ok then you will receive acknowledgement of receipt, application number and your eligibility as the sponsor and applicant will be assessed.
Should you be approved as a sponsor then further details will be sent to the applicant to complete medicals, biometric and police clearance to ensure the sponsored person meets all requirements as well.
If the application is successful, your parents will be requested to send their passports along with 2 passport size photos and proof of receipt for the landing fee to process the last stage which is the Confirmation of Permanent Residence
Contact Akrami and Associates
Parental Sponsorship application is a complex process and highly recommended to hire a professional to increase the chances of receiving an invitation to apply. Akrami & Associates has submitted many successful applications and would love to reunite you with your loved ones as well. Contact us today at 416-477-2545 or email us at info@thevisa.ca for more information.
With Akrami & Associates there is always a way!!
Latest Immigrations News
Understanding the Validity of Post-Graduation Work Permits

  Embarking on a journey of higher education is not merely about acquiring knowledge; it's also an investment in one's future. For international students in Canada, this investment often comes with the added benefit of being eligible for a Post-Graduation Work Permit (PGWP). This permit serves as a [...]

Credential assessment in Canada: how Akrami & Associates can assist you

  Embarking on a journey to Canada, whether as a skilled worker, student, or professional, is a significant milestone in one's life. The allure of this vast and diverse country, known for its quality of life, educational institutions, and career opportunities, has drawn people from all corners of [...]

Canada's demand for Skilled Workers: the new Express Entry priorities

As businesses across the country actively seek to fill numerous job vacancies, immigration has become a pivotal solution to address this issue. Recognizing this reality, the Canadian government is actively developing an immigration system designed to act as an economic engine. This strategic approach not only strengthens French-speaking [...]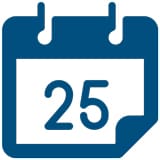 Book a Conslutation
One of our Representatives will
assist you with your matter. Book Now!
Click here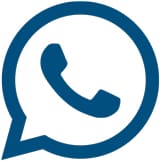 Call us for
more Information
+1-416-477-2545
Toll Free: 1-877-820-7121
Click here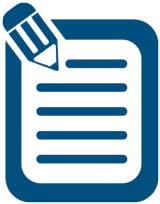 Write Us (Online Form)
Complete our form and one of our
Representatives will contact you.
Click here

Subscribe To Our Newsletter

There is always a way