Permanent Residence PR in Canada
What Does Canada Offer To Immigrants?
Canada provides exciting opportunities to come to Canada and achieve success in their lives. Canada has quickly become one of the top countries in terms of living comfort and quality of life. Canada offers best educational institutions and top rated medical facilities in the world.
Canada is one of the most popular destinations for immigration all across the world. Canada has a very stable economy and offers high standard of living. People living in Canada are highly educated and the crime rate here is extremely low.
Types of Canadian Immigration
There are two subdivisions within the Canadian Immigration system. These two divisions are Temporary Residence and Permanent Residence Visas. The details of these divisions are discussed below:
Temporary Residence: Temporary residence is issued to people looking to come to Canada for a specific period of time such as visiting family members or for completing a study course. There are further three divisions in the Temporary Residence. These include Visitor Visas, Study Permits and Work Permits.
Permanent Residence: Permanent Residence includes different categories. The visas given under permanent residence are applicable for many years. These visas are also multiple entry visas that allow people to visit other countries during their stay in Canada. Once your PR is approved, it will be valid for 5 years.
What Are the Details of Permanent Residence in Canada?
Permanent residence is a status given to people who have the right to live in Canada for indefinite period of time but have not yet taken or are eligible for Canadian Citizenship.
There are many programs that come under the permanent residence program of Canada. It is important to assess which program is best suited to you. If you take the help of professional immigration experts, they will find you the best solution for your chances for a permanent residence. These programs are:
Skilled Workers: This is the category for people who want to apply for permanent residence using their personal qualifications and work experiences as a professional. There are many professions that are mentioned under this program.
Investor Immigration Program: This program is for people who are looking to either invest their capital in a Canadian company or looking to start a business in Canada and finance it personally. People who are self employed can also apply for permanent residence under this program.
Family Sponsorship: This is the program for sponsoring spouses, children and parents of Canadian Citizens or Permanent Residents. You can also include brothers and sisters. You can also sponsor a child if you are its legal guardian.
Canadian Experience Class: This program is for people who have experience either working or studying in Canada for at least one year.
Humanitarian & Compassionate Applications: This program is for people who are out of status but still living in Canada. This program can establish them in Canada on humanitarian grounds.
Provincial Nominee Programs: There are many provinces in Canada. Provinces can also submit the name of a person that can be useful for a province due to their education or working experience. These programs allow a provincial visa at first which can then be converted for the whole of Canada.
What are Provincial Nominee Programs (PNP)?
Provincial Nomination Program is a system that allows provinces in Canada to nominate people who want to immigrate to Canada and are interested in settling in a particular province of Canada. It is a fast track option of gaining permanent residence of Canada.
Each province has its unique system for PNP. Provincial governments run these programs to efficiently integrate people into their provinces. Each Provincial Nomination Program is designed to suit the needs of a particular province. This helps in nominated people being very quickly integrated and absorbed by the provincial society.
If you are skilled enough and qualify for the provincial nomination program of a Canadian Province or Territory, you will then have to submit another application to CIC (Citizenship and Immigration Canada) for Permanent Residence of Canada. These provinces or territories each run their native provincial nomination programs:
Alberta
British Columbia
Manitoba
New Brunswick
Newfoundland and Labrador
Northwest Territories
Nova Scotia
Ontario
Prince Edward Island
Saskatchewan
Yukon
Latest Immigrations News
Canadian Permanent Residence

Family Class If you are a Canadian citizen or a permanent resident of Canada, you can sponsor your spouse, conjugal or common-law partner, dependent child (including adopted child) or other eligible relative to become a permanent resident under the Family Class (FC). Economic Class Citizenship and Immigration Canada [...]

Permanent Residence in Canada

There are a number of routes to immigrate to Canada, all leading to the permanent residence status. These are specific categories, each with their unique eligibility criteria. The following list elaborates the most common legal ways to immigrate to Canada Federal Skilled Worker Skilled workers are in high [...]

Ways to Get Permanent Residence in Canada

Canada is a country that offers the highest number of immigration. The government of Canada receives tens of thousands of applications every year from all around the world, where people try to immigrate to Canada using varied routes. Although, many of them are also refused, a huge number [...]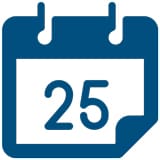 Book a Conslutation
One of our Representatives will
assist you with your matter. Book Now!
Click here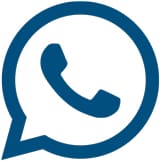 Call us for
more Information
+1-416-477-2545
Toll Free: 1-877-820-7121
Click here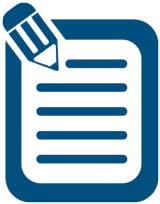 Write Us (Online Form)
Complete our form and one of our
Representatives will contact you.
Click here

Subscribe To Our Newsletter

There is always a way