Prepare for your Spousal Sponsorship Interview
Sponsoring your Spouse
Do you wish to permanently settle in Canada with your beloved spouse? If so, you, as a Canadian citizen or a permanent resident, might have considered sponsoring your spouse through the spousal sponsorship program. However, many individuals get confused as to what the spousal sponsorship entails and what steps they need to take to compile a strong case. If is this the case for you, do not worry! At Akrami & Associates, we can try our best to unite you and your spouse permanently. In this blog, you will learn about the essence of a spousal sponsorship application, the interview.
What is a Spousal Sponsorship Interview
To detect marriage fraud, immigration officers will scrutinize your application. More specifically, Immigration officers will need to determine if your relationship with your spouse or partner is genuine. This is why applicants will often get notifications for an interview with immigration authorities. You might be wondering if attending this interview is necessary. The answer is yes. The reason behind this is that many people will get married simply to obtain Canadian permanent residence, and Immigration will obviously prevent any marriage of convenience. If you are required to attend the interview, you will receive a notification regarding the date and location for your interview. This may not be the most pleasant process, but it is essential to permanent residence applicants are not using their marriage in an illegal way. The questions you may be asked include but are not limited to:
· How and when did you two meet?
· How did your relation develop?
· Did you know your spouse before you met them?
· Who attended the wedding?
· If you and your spouse have exchanged gifts, what was exchanged?
· When and where did you get married?
· Describe the accommodation where you both lived?
· Did you have your honeymoon?
· Where did you go for your honeymoon?
Apart from questions that are directly related to your relationship, officers will also ask trivial questions such as:
· How many rooms were in the house you lived in?
· Who usually does the chores?
· What is your spouse's education level?
· Where did your spouse graduate from?
· When was the last time you went on a vacation with your spouse?
· Where did you go for your vacation?
· How many siblings does your spouse have?
· What does your spouse like to eat for breakfast?
· What is your spouse's favourite drink?
· What sports does your spouse have an interest in?
· What is your spouse's favourite restaurant?
· Where was your spouse born?
· Does your spouse like his/her job?
· What kind of movies does your spouse usually watch?
· What kind of music does your spouse like?
The above list contains some of the most common questions a spouse may be asked at an interview. Depending on your situation and relationship, you may be asked more specific, so be prepared. Most importantly, you need to try to answer all questions directly, correctly, and politely. Do not get angry or impatient with the officer. Remember, immigration officer have their discretion to approve or refuse your application so keep calm and be polite.
I do not want my application to be delayed
If applicants fail to meet the requirements, the application will mostly be delayed or refused. For example, if the photos do not meet the photo specifications, your application can be returned. This is why you are highly recommended to seek professional help for your application. If you are planning to submit the application on your own, make sure that you:
· carefully read the application guide for your immigration category and follow the instructions
· properly fill out, sign and date the application forms (make sure all questions are answered, and there are no blanks on the forms)
· include all the required documents as indicated on the application checklist
· pay the required government fee and include the receipt in your application package
· make sure you have included everything in your application package
· Check the exact address to which you will send our your package
Once you application has been submitted, the processing time can still be delayed based on various factors. The following can delay the processing time:
· Your medical exam and criminal background check take longer than usual
· The IRCC requires you to have an interview with an immigration officer
· The IRCC have high numbers of applications to process
Contact Akrami and Associates
Sponsoring your spouse can help your family reunite in Canada. You may also enrich your spousal by giving him/her a chance to live and prosper in a country that is culturally diverse and welcoming. Furthermore, Canada may gain productive permanent residents to help contribute to the Canadian economy. However, applying for sponsorships can be very confusing and overwhelming, as there are different types of requirements that you would need to meet. It is important for you to pay close attention to every detail during your application process. The failure to do so could result in application refusal. Ultimately, it could make you ineligible to sponsor any individual in the future, or make you inadmissible to Canada if you are the principle applicant. Therefore, it is highly recommended that you seek professional help. Here, at Akrami & Associates, we work and have experience with many different immigration issues. We have helped many of our clients obtain permanent residency in Canada through the different types of sponsorship. If you have any questions regarding sponsorship applications, or if you would like to book a consultation with an immigration professional for more advice, please feel free to contact Akrami & Associates at 416-477-2545.
With Akrami & Associates there is always a way!!
Latest Immigrations News
Understanding the Validity of Post-Graduation Work Permits

  Embarking on a journey of higher education is not merely about acquiring knowledge; it's also an investment in one's future. For international students in Canada, this investment often comes with the added benefit of being eligible for a Post-Graduation Work Permit (PGWP). This permit serves as a [...]

Credential assessment in Canada: how Akrami & Associates can assist you

  Embarking on a journey to Canada, whether as a skilled worker, student, or professional, is a significant milestone in one's life. The allure of this vast and diverse country, known for its quality of life, educational institutions, and career opportunities, has drawn people from all corners of [...]

Canada's demand for Skilled Workers: the new Express Entry priorities

As businesses across the country actively seek to fill numerous job vacancies, immigration has become a pivotal solution to address this issue. Recognizing this reality, the Canadian government is actively developing an immigration system designed to act as an economic engine. This strategic approach not only strengthens French-speaking [...]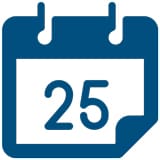 Book a Conslutation
One of our Representatives will
assist you with your matter. Book Now!
Click here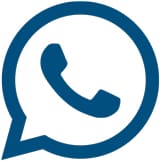 Call us for
more Information
+1-416-477-2545
Toll Free: 1-877-820-7121
Click here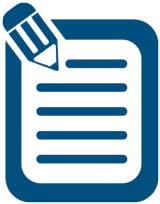 Write Us (Online Form)
Complete our form and one of our
Representatives will contact you.
Click here

Subscribe To Our Newsletter

There is always a way