Processing and Non-Routine Cases
Each officer making a decision reviewing your file has a number of ongoing applications pending review which is why processing times can be so extensive. What many people do not know is that there is priority given to applications that involve children.
Applications for permanent residence for spouses, common-law partners, conjugal partners and dependent children have the highest priority, along with children to be adopted. Other members of the family class come subsequently. These are operational, not regulatory priorities. This means that CIC chooses to process such applications with priority as it considers the best interest of the child.
The processing department has a goal to process 80% of sponsorship and permanent residence applications submitted on behalf of the high-priority group of spouses, common-law partners, conjugal partners and dependent children within 12 months.
However, unforeseeable circumstances do arise and are dubbed "non-routine cases" that simply take longer due to the fact that more is involved with processing those application types. If your matter falls under such cases, you can expect an even longer processing time depending on the officer making a decision on your matter.
Examples of non-routine cases:
Medical, security or criminal issues,
Suspected relationship or dissolution of convenience,
Misrepresentation of marital status at time of marriage,
Previous deportation,
Inability to support self and family members due to legal obligations or other reasons,
Relationship of applicant to sponsor or applicant to other family members in doubt,
Marital status of family member suspect,
Sponsor under investigation for violation of the Act,
Outstanding criminal charge against sponsor outstanding criminal charge against sponsor,
The legal validity of foreign marriage in question,
Custody of children of applicant,
Residence status of sponsor in doubt,
Delays created by applicant not following instructions,
Communications not received by applicant,
Applicant previously removed or excluded from Canada
These situations can be extremely frustrating as you attempt to provide CIC with the amount of time they require to process an application, but when does long become too long. Having legal representation in times like these can assist you as we will follow up on your matter, within reasonable time frames, and act fast to get the results you are looking for. We understand the constraints of officers making decisions however there is a reasonable amount of time to allow to pass before you can expect communication.
 Contact Us
For further information with respect to your Canadian immigration, we invite you to contact our experienced immigration representatives. 
Latest Immigrations News
Family Class Sponsorship

The Family Class Sponsorship application is available if you are a Canadian citizen or a permanent resident living in Canada, and you want to sponsor close family members living abroad, including: Spousal Sponsorship: If you are a Permanent Resident of Canada or a Canadian citizen, you are eligible [...]

Family Class Sponsorship Calculating Required Income

The total number of persons determines the amount of income required to sponsor and determines which LICO to use. Sponsors should count: Themselves, and any family members to whom they provide support, The persons they are now sponsoring, including all family members of the sponsored person, whether these [...]

Family Class Sponsorship The Financial Test

The financial test is needed to prove that sponsors can support their relatives for the period of the undertaking. Sponsors in Quebec are subject to that province's financial criteria. Sponsors must show they have the minimum necessary income (LICO) to support the sponsored persons as well as their [...]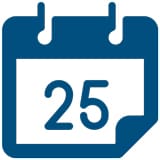 Book a Conslutation
One of our Representatives will
assist you with your matter. Book Now!
Click here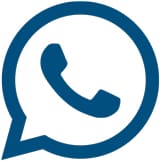 Call us for
more Information
+1-416-477-2545
Toll Free: 1-877-820-7121
Click here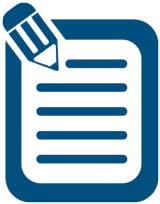 Write Us (Online Form)
Complete our form and one of our
Representatives will contact you.
Click here

Subscribe To Our Newsletter

There is always a way