Refugee Status
How will you know if your Refugee claim has been accepted?
There is no real guaranteed way that you will know if your claim will be accepted or not. There is only one person who is going to hear your claim and from that they will decide if your claim is acceptable or not.
Do you need to hire a representative?
Well, in this case it may be beneficial to both you and your claim that you have the assistance of an experienced immigration representative. Before your claim is heard you must make sure that you have all of the required documents and proof in order to back up your story. All of the information that you have should be laid out in an organized matter that flows with your story.
How do you know if your experience is classed as being admissible for Refugee Status?
Ever since June 2002, Canada has been accepting refugees who generally fear the cruel and even sometimes unusual punishment they may receive, any risks to their life and even torture. It is not guaranteed that your claim will be accepted from this however.
Why would your Refugee claim not be accepted?
If your fears are fears that are general to everyone that is living in your country, if you can obtain the protection of any authorities in your country or if your claim is based solely on medical treatment it may not be accepted, or it may be more difficult in these situations for you and your claim.
If there is any indication that you could be a member of a terrorist group, or you have taken part in any human rights violations, or committed any serious non-political crimes, then it is possible that you may be taken out from refugee protection or not accepted.
What will happen if you have citizenship in more than one country?
If you obtain and citizenship in more than one country then you are going to be expected to prove that you are unable to receive protection from all of those countries as well as prepare an explanation.
What happens if you do have protection in one of the countries where you have citizenship?
If you can receive protection in one of the countries where you currently have citizenship then you may very well be denied the protection in Canada that you are looking for.
What happens if your claim is denied?
If you are notified that your Refugee claim has been denied then you should obtain your passport from the immigration officials and voluntarily leave Canada. By doing this, you will have the opportunity when the timing is right to possibly get sponsored by any family member that you may have within Canada.
If you do not leave Canada voluntarily then this could lead to a deportation order which could also lead to you being barred from Canada for the rest of your life.
This whole process has a lot to do with honesty and organization. By having one of our representative's assist you with your application you can have peace of mind knowing that it will be done right the first time. We have the expertise and knowledge to prepare your application in an organized manner from the beginning so there will be nothing more for you to worry about. We have the ability to take the pressure off of you and help you with anything that you may need. Please do not hesitate to contact us and let us get you started as soon as possible.
Latest Immigrations News
Canada's demand for Skilled Workers: the new Express Entry priorities

As businesses across the country actively seek to fill numerous job vacancies, immigration has become a pivotal solution to address this issue. Recognizing this reality, the Canadian government is actively developing an immigration system designed to act as an economic engine. This strategic approach not only strengthens French-speaking [...]

Navigating the sponsorship appeal process in Canadian immigration

  When it comes to the pursuit of dreams and reunification with loved ones, immigration often stands as the gateway to a new life. Canada, with its diverse opportunities and thriving communities, is a destination many aspire to call home. For those who have taken on the role [...]

Immigration options for healthcare professionals in Canada

Akrami & Associates | Careers Canada's healthcare system is renowned for its quality and accessibility, and this reputation has led to an increasing demand for skilled healthcare workers. The aging population and the ongoing need for healthcare services have created numerous opportunities for individuals in the healthcare field. [...]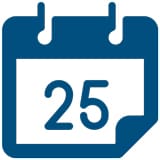 Book a Conslutation
One of our Representatives will
assist you with your matter. Book Now!
Click here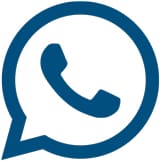 Call us for
more Information
+1-416-477-2545
Toll Free: 1-877-820-7121
Click here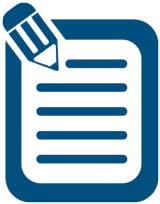 Write Us (Online Form)
Complete our form and one of our
Representatives will contact you.
Click here

Subscribe To Our Newsletter

There is always a way