Renewing your Permanent Resident Card
Expiring Permanent Resident Card
A permanent resident card has its expiry date. If your permanent resident card is expiring soon, you will need to renew them in a timely fashion. Whether you are applying for your first card, renewing an expired card or getting a replacement due to damage or loss, you will need to gather a number of documents to send to the Immigration, Refugees, and Citizenship Canada. If you want to change the sex designation on your PR card, you may also go through the same application process. In this blog, you will learn about how to renew your permanent resident card and other information related to your permanent resident card renewal.
Permanent Resident Card Renewal Eligibility
It is important for you to find out if you are eligible for a permanent resident card prior to starting your own application. First and foremost, you must be a permanent resident of Canada in order to own a permanent resident card. Apart from that, you must be physically present in Canada and you meet certain residency requirements. If you are being deported by the Government of Canada you are not eligible for a PR card. On the other hand, a Canadian citizen shall not possess a permanent resident card you are a Canadian citizen. If you become a Canadian citizen, you will need to give your PR card to Immigration, Refugees, and Citizenship Canada at your citizenship ceremony.
Furthermore, you should only apply for a PR card if you:
you did not receive your PR card within 180 days of immigrating to Canada
 your PR card is expired or about to expire in less than nine months
 your PR card is lost or damaged
 you legally changed your name or sex designation and need to update your PR card
Can I Apply for a PR Card While Outside Canada
Typically, Immigration, Refugees, and Citizenship Canada only sends PR cards to addresses within Canada. In some cases, you may have to pick up your card in person at one of the IRCC offices in Canada. However, you still have the option to apply for your card outside while outside Canada.
Even though you can apply for a PR card while outside Canada, you eventually need to return to Canada in order to receive it. If this is the case for you, you can get a Permanent Resident Travel Document in order to enter Canada. Prior to applying for a Permanent Resident Travel Document, you need to make sure you are meeting the residency requirement, because the application can be refused even if your PR card application has been approved.
What Documents do I need
When are you applying for a PR card, you need to make sure you have all the required documents. If you provide inadequate information or documents, the IRCC will return your application. The major documents needed for your PR card application include:
 A copy of a valid passport or travel document (either current or the one you held at the time you became a permanent resident)
 Your PR card (if you are renewing or replacing it)
 Two photos meeting IRCC's photo specifications
 Processing fee
You may also be required to present any of the following secondary documents:
 A copy of the record landing or confirmation of permanent residence
 A copy of a valid provincial driver's license, health card or photo-identity card (student ID)
A copy of a recent income tax assessment issued by the Canada Revenue Agency
 A birth certificate is required ( applicants who are under the age of 18)
How Long Do I need to Wait for the Card to be Renewed
In most cases, it will take about 104 days for your card to be processed. However, it can take more than a year for complex cases where applicants do not meet the residency obligation. In order to avoid delays or refusals, you, as an applicant, need to make sure your application package is complete, and you have fulfilled the residency requirement. Often times, your application can be delayed because the IRCC has too many applications to work on. If this is the case for you, you may be able to determine whether or not you qualify for urgent processing.
To qualify for urgent permanent resident (PR) card processing, you must be travelling within the next three months due to:
 Employment reasons (a new job opportunity or you need to perform work related to your job)
 serious illness (your own or your family member's)
 the death of a family member
Please note, the IRCC cannot guarantee the urgent processing, even if you qualify.
Contact Akrami and Associates
In order to have a successful application, it is highly recommended that you seek professional guidance prior to attempting to start your own application. Filling out forms and gather necessary documents to apply for your permanent resident card may be confusing, or sometimes, overwhelming. If this sounds like a headache, don't worry! Akrami & Associates is experienced in providing legal aid for individuals who are applying for a permanent resident card and can be your legal assistance for anything required from these forms. If you have further questions or concerns, you can contact us at our office number: (416) 447-2545. We can provide legal assistance or consultation with immigration professionals in order to assist you to the best of our ability!
With Akrami & Associates, there is always a way!
Latest Immigrations News
Understanding the Validity of Post-Graduation Work Permits

  Embarking on a journey of higher education is not merely about acquiring knowledge; it's also an investment in one's future. For international students in Canada, this investment often comes with the added benefit of being eligible for a Post-Graduation Work Permit (PGWP). This permit serves as a [...]

Credential assessment in Canada: how Akrami & Associates can assist you

  Embarking on a journey to Canada, whether as a skilled worker, student, or professional, is a significant milestone in one's life. The allure of this vast and diverse country, known for its quality of life, educational institutions, and career opportunities, has drawn people from all corners of [...]

Canada's demand for Skilled Workers: the new Express Entry priorities

As businesses across the country actively seek to fill numerous job vacancies, immigration has become a pivotal solution to address this issue. Recognizing this reality, the Canadian government is actively developing an immigration system designed to act as an economic engine. This strategic approach not only strengthens French-speaking [...]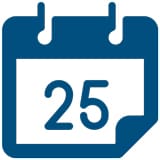 Book a Conslutation
One of our Representatives will
assist you with your matter. Book Now!
Click here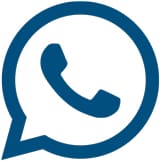 Call us for
more Information
+1-416-477-2545
Toll Free: 1-877-820-7121
Click here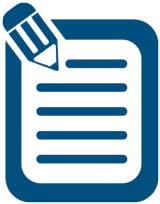 Write Us (Online Form)
Complete our form and one of our
Representatives will contact you.
Click here

Subscribe To Our Newsletter

There is always a way