Requirements to Renew PR Card
Expired PR card
Has your permanent resident card expired? Are you traveling outside of Canada and don't have enough time to renew your expired permanent residence card? Are you confused about what is required to renew a permanent residence card? If so, this blog may help answer some of the questions you may have about the permanent residence card renewal process.
About the Permanent Residence Card Renewal Process
Having a valid permanent residence card is important if you plan to travel outside Canada and will need to re-enter Canada by plane, train or boat. Otherwise, you may not be allowed to board and re-enter Canada. It is important to note that you still have status as a permanent resident even if your card has expired. The card is however important for establishing your permanent residence status while traveling outside Canada and when you need to return. For this reason, it is always advisable to apply for a renewal.
Who Is Eligible to Apply to Renew a Permanent Residence Card
In order to be eligible to renew your permanent residence card, you must be a permanent resident and you must submit your application in Canada. What does this mean? To be a permanent residence in Canada means that you meet the residency requirement or time spent living in Canada requirement. What this means is that you must show that you have lived in Canada for at least two years in the past five years. For those who do not meet this requirement, their application for a renewal will be more complicated and may take a little longer to process.
What Do I Need to Do Before I Apply for a Permanent Residence Renewal
Before you apply to renew your permanent residence card, the first thing that is important to know is when your card expired. Permanent residence can be issued anywhere from one to five years. It is also important that you gather and prepare all support documents that you will use in your application to show proof that you meet the residency requirements. Some of these documents may include your passport, utility bills, property tax bills, and provincial driver's license. You will be asked to report your history in and outside Canada for the period of five before your renewal. The officer will review the documents you submit to determine whether you have met the required number days in Canada.
PR card Renewal not meeting Residency Obligations
A permanent resident can live outside Canada but if they want to maintain their status, they cannot be outside Canada for more than three years. Those who stay outside Canada for longer periods of time will face some challenges when they are ready to renew their card. They may still apply for a renewal but they will need to request the officer to consider the special circumstances that caused them to remain outside Canada beyond the required time. Some of these factors may be work obligations, having to take care of a sick family member, or personal obligations. Either way, it is advisable that to avoid such hurdles, to make sure that the time you spend outside Canada does not exceed three years.
How Do I Apply to Renew My Permanent Residence Card
You will need to get the application package for renewing a permanent residence card from the Canada government site. It is important that you carefully review all questions and answer each question correctly. Some of the questions include asking about travel history, education history, residential history, among others. You will also be required to provide support documents. After completing the application, you can then mail to CIC. If your application is complete, CIC may generally take up to three months to issue a decision.
What Happens If I am Outside Canada and My Card Is Expired
For those who are outside Canada when their card is expired, you may be able to apply for something called a Permanent Residence Travel Document. This can be used to travel back into Canada. However, you will have to show that you meet the residency requirement. This document is usually only valid for a single entry and the individual should apply for a new permanent residence card as soon as they re-enter Canada.
Contact Akrami & Associates
The process for renewing a permanent residence card may be a complicated one and if not done properly, will risk your application getting refused. At Akrami, our immigration professionals have helped many clients renew their permanent residence cards, even the complex ones. If you are having a difficult time putting your application together or do not know where to start, you can call us at Akrami & Associates at 416-477-2545 and we can help you. If you simply want to learn more about what is required to bring to renew your permanent residence card, you can also book a consultation with one of our immigration professionals for more advice.
With Akrami & Associates there is always a way !!
Latest Immigrations News
Understanding the Validity of Post-Graduation Work Permits

  Embarking on a journey of higher education is not merely about acquiring knowledge; it's also an investment in one's future. For international students in Canada, this investment often comes with the added benefit of being eligible for a Post-Graduation Work Permit (PGWP). This permit serves as a [...]

Credential assessment in Canada: how Akrami & Associates can assist you

  Embarking on a journey to Canada, whether as a skilled worker, student, or professional, is a significant milestone in one's life. The allure of this vast and diverse country, known for its quality of life, educational institutions, and career opportunities, has drawn people from all corners of [...]

Canada's demand for Skilled Workers: the new Express Entry priorities

As businesses across the country actively seek to fill numerous job vacancies, immigration has become a pivotal solution to address this issue. Recognizing this reality, the Canadian government is actively developing an immigration system designed to act as an economic engine. This strategic approach not only strengthens French-speaking [...]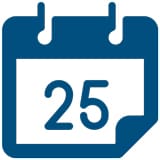 Book a Conslutation
One of our Representatives will
assist you with your matter. Book Now!
Click here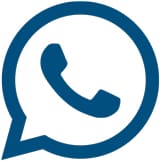 Call us for
more Information
+1-416-477-2545
Toll Free: 1-877-820-7121
Click here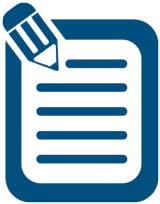 Write Us (Online Form)
Complete our form and one of our
Representatives will contact you.
Click here

Subscribe To Our Newsletter

There is always a way