Saskatchewan Immigration Nomination (SINP) Family Referral
Saskatchewan Immigration Nomination
Canada has recently introduced the Provincial Nominee Program (PNP). This program exists based on agreements that have been made between the provinces and the federal government. Provinces are now offering a variety of lucrative categories for which applicants may obtain a nomination to that province. This nomination will work towards obtaining permanent resident status in Canada.
Essentially, the process is two steps. You first apply to a provincial program in order to obtain a provincial nomination. If you are successful in this, you will use this nomination to apply for permanent residence status through the federal government, Citizenship and Immigration Canada.
The Saskatchewan Immigrant Nominee Program offers a family referral category. This category is for immigrant families living in Saskatchewan who want to help their skilled and educated family members come to work and live in the province.
Applicants must have a relative who has been living in Saskatchewan for at least one year. They must be willing to provide applicants with assistance during the immigration process and after they arrive in Saskatchewan. These relatives are called supporting family members.
In order to be eligible for the Saskatchewan Family Referral Program, you must:
Be between 18 – 49 years old.
Have a signed affidavit of support from your supporting family household in Saskatchewan.
Have completed post-secondary education, training, or apprenticeship of at least one year in length that has resulted in a diploma, a certificate, or a degree.
Have at least one year of work experience in the past 10 years in your intended occupation (your employment offer in Saskatchewan).
Have an offer of full-time, permanent employment in Saskatchewan either in an occupation or trade in the NOC Matrix level "A" or "B", or in a designated trade in Saskatchewan.
Have sufficient language proficiency in one or both of the official languages in Canada.
There are also those who are considered ineligible for the application:
Refugee claimants in Canada claiming refugee status from the government of Canada.
Spouses or common-law partners may be supported by an alternative family member or apply under the CIC Family Class
Health Professionals currently working in Saskatchewan in their field
Things to Keep in Mind for the Saskatchewan Family Referral
Submitting an application to this program requires that you have family residing in Saskatchewan. Both the applicant and the family members of the supporting household must intend to remain in Saskatchewan.  An officer will assess the intentions to live, work and remain in Saskatchewan and your application for nomination may be refused if an officer is not satisfied that your intentions are true.
The following groups people qualify as supporting households:
parents
daughters/sons
sisters/brothers
aunts/uncles
nieces/nephews
first cousins
grandchildren
grandparents
step-family members / in- laws of the same relationship
The supporting family member of your supporting household must meet the following conditions:
Be a Canadian citizen or permanent resident of Canada at the time that your application is submitted to the SINP;
Prove that Saskatchewan has been their principal residence for a minimum of one year;
Prove their genealogical family relationship to you or your spouse;
Be self-supporting (have reliable income from employment or self-employment;
have not received financial support through the Saskatchewan Assistance Plan, Employment Insurance, or the Resettlement Assistance Program within the last six months
As the candidate your application will be assessed based on the following factors:
Education/Training Credentials
Work Experience Credentials
Regulatory or Licensing Credentials
Offer of Permanent Fulltime Employment from a Saskatchewan Employer
Have sufficient language proficiency in one or both of the official languages of Canada
Proof of family members living in Saskatchewan
Supporting household supporting evidence
Latest Immigrations News
Saskatchewan Immigrant Nominee Program Way to Immigrate

The Saskatchewan Immigrant Nominee Program is a Provincial Nominee Program that opens routes for graduates and skilled worker to migrate to the province. Like many provinces, Saskatchewan is developing and it requires professionals to support its economy. Two Streams : 1. Option for Students on Work Permit issued [...]

Saskatchewan Immigrant Nominee Program (SINP) Tips

Submitting an application to Saskatchewan Immigrant Nominee program comes with a long list of requirements as well as employer criteria that you will need to consider. You will need to be certain your occupation is eligible, you have an employment offer that meets the requirements while demonstrating your [...]

Saskatchewan Immigration Nomination Program (SINP)

SINP Canada has recently introduced the Provincial Nominee Program (PNP). This program exists based on agreements that have been made between the provinces and the federal government. Essentially, the process is two steps. You first apply to a provincial program in order to obtain a provincial nomination. If [...]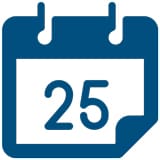 Book a Conslutation
One of our Representatives will
assist you with your matter. Book Now!
Click here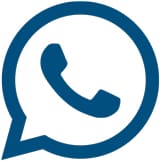 Call us for
more Information
+1-416-477-2545
Toll Free: 1-877-820-7121
Click here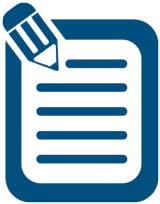 Write Us (Online Form)
Complete our form and one of our
Representatives will contact you.
Click here

Subscribe To Our Newsletter

There is always a way