Secure your future in Canada: apply for citizenship
Are you ready to become a Canadian citizen? Here are the basic requirements you need to meet in order to apply:
First, you must be a permanent resident of Canada. Additionally, you must have resided in Canada for at least 3 out of the last 5 years (which is equivalent to 1,095 days). It's important to ensure that you have filed your taxes, as this is a key requirement for citizenship.
You will also need to pass a citizenship test, which will assess your knowledge of Canadian history, values, institutions, and symbols. And finally, you will need to demonstrate your proficiency in either English or French, Canada's two official languages.
Keep in mind that there may be additional requirements based on your individual situation, so it's always best to consult with a qualified immigration professional to ensure that you are on the right track.
Application Process
You can apply for Canadian citizenship either online or through paper application. However, it is recommended to apply online unless you are not eligible. Applying both ways is not advisable.
The application fee for online and paper applications is the same:
Adult (18 years or older): $630
Minor (under 18 years): $100
Ensure to pay the fees online and include the receipts in your application, irrespective of the mode of application you choose.
Following the citizenship ceremony
Once you have attended the citizenship ceremony and become a Canadian citizen, you can access a range of helpful services and information. These may include applying for a passport, learning about how to vote in an election, and receiving one year of complimentary admission to Canada's natural parks and cultural centers.
Check out these helpful links from Akrami & Associates' blog to learn more about Canadian citizenship:
Applying for Certificate of Canadian Citizenship
https://thevisa.ca/immigration-blogs/applying-for-certificate-of-canadian-citizenship.html
Canadian Citizenship Test
https://thevisa.ca/immigration-blogs/canadian-citizenship-test.html
Canadian Citizenship Questions and Answers
https://thevisa.ca/immigration-blogs/canadian-citizenship-questions-and-answers.html
---
Are you ready to take the next step towards becoming a Canadian citizen?
Apply now and take advantage of all the benefits that come with it!
contact Akrami & Associates today at 416-477-2545.
Latest Immigrations News
Understanding the Validity of Post-Graduation Work Permits

  Embarking on a journey of higher education is not merely about acquiring knowledge; it's also an investment in one's future. For international students in Canada, this investment often comes with the added benefit of being eligible for a Post-Graduation Work Permit (PGWP). This permit serves as a [...]

Credential assessment in Canada: how Akrami & Associates can assist you

  Embarking on a journey to Canada, whether as a skilled worker, student, or professional, is a significant milestone in one's life. The allure of this vast and diverse country, known for its quality of life, educational institutions, and career opportunities, has drawn people from all corners of [...]

Canada's demand for Skilled Workers: the new Express Entry priorities

As businesses across the country actively seek to fill numerous job vacancies, immigration has become a pivotal solution to address this issue. Recognizing this reality, the Canadian government is actively developing an immigration system designed to act as an economic engine. This strategic approach not only strengthens French-speaking [...]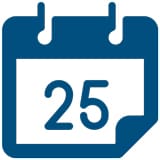 Book a Conslutation
One of our Representatives will
assist you with your matter. Book Now!
Click here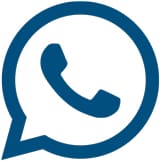 Call us for
more Information
+1-416-477-2545
Toll Free: 1-877-820-7121
Click here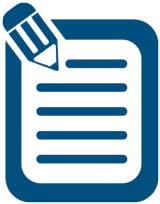 Write Us (Online Form)
Complete our form and one of our
Representatives will contact you.
Click here

Subscribe To Our Newsletter

There is always a way