Canada's demand for Skilled Workers: the new Express Entry priorities
As businesses across the country actively seek to fill numerous job vacancies, immigration has become a pivotal solution to address this issue. Recognizing this reality, the Canadian government is actively developing an immigration system designed to act as an economic engine. This strategic approach not only strengthens French-speaking communities but also empowers businesses while addressing workforce shortages, ultimately contributing to Canada's long-term economic and social prosperity.
What does the new category-based selection process encompass?
On May 31, 2023, The Honourable Sean Fraser, Minister of Immigration, Refugees, and Citizenship, unveiled a groundbreaking development for Canada's primary economic immigration management system, Express Entry. The introduction of the category-based selection system marks a significant leap forward. This innovative approach allows Canada to issue invitations (ITAs) to potential permanent residents based on their specific skills, training, or language proficiency. Detailed information about the timing of invitations for individual categories and application procedures will be provided in the coming weeks.
Exploring the new Express Entry categories
The introduction of new Express Entry categories addresses several pressing issues within Canada's immigration landscape. These categories are strategically designed to tackle vacant job positions across the nation while also promoting the French language's significance in minority French-speaking communities outside of Quebec.
Minister Fraser emphasizes the urgent need to alleviate chronic labor shortages faced by employers nationwide. He acknowledges that these changes to the Express Entry system will ensure a steady supply of skilled workers, supporting business growth and success. Additionally, this initiative contributes to the country's economic development and aids businesses struggling with labor shortages. Simultaneously, it aims to increase the number of French-proficient candidates, fostering the vitality of French-speaking communities.
It's worth noting that these modifications to Canada's immigration system demonstrate an unprecedented level of responsiveness to the country's evolving social and economic needs. The introduction of category-based draws was anticipated for this year, following amendments made in June 2022 to the Immigration and Refugee Protection Act. These changes granted the minister the authority to select immigrants based on specific attributes that align with Canada's economic priorities.
In the face of Canada's increasing demand for skilled workers and the strategic focus on addressing labor shortages, Akrami & Associates is here to empower you with the tools and guidance you need to embark on your Canadian journey. We recognize the significance of this transformative shift in the Express Entry system and are dedicated to helping you make the most of these opportunities.

Prioritizing work experience in key sectors
In the current year's category-based selection invitations, candidates with experience in the following industries will receive priority:
Healthcare
Science, Technology, Engineering, and Mathematics (STEM) professions
Trades (including carpenters, plumbers, and contractors)
Transportation
Agriculture and agri-food
This occupation-focused selection process aligns with Canada's objective of attracting highly sought-after experts to communities nationwide by enticing skilled professionals in these fields. Moreover, the Government of Canada remains committed to the growth of Francophone communities in Canada while preserving their preferred language. This commitment is reflected in the special emphasis on Francophone immigration.
Category-based selection enhances Express Entry's capacity to adapt to Canada's evolving economic and labor market needs. It builds upon the established and successful high human capital strategy that has been a defining element of Canada's economic immigration system. These initiatives continue to prioritize the attraction of qualified workers who can seamlessly integrate into Canadian society and contribute significantly to its future.
As Express Entry continues to evolve, Akrami & Associates remains committed to prioritizing the attraction of highly qualified workers who can seamlessly integrate into Canadian society and contribute significantly to its future. With us by your side, you can confidently embark on your path to Canadian immigration success, knowing that you have a dedicated team supporting your every step.

Understanding Express Entry: Canada's immigration evolution
Express Entry, introduced in 2015, marked a significant milestone in Canada's immigration landscape. It emerged as a strategic response to the nation's ever-changing economic and labor market needs. This innovative system serves as a robust application management platform, overseeing three prominent economic immigration programs: the Federal Skilled Workers Program, the Federal Skilled Trades Program, and the Canadian Experience Class.
At the core of Express Entry's effectiveness is the Comprehensive Ranking System (CRS), a sophisticated tool designed to evaluate candidates comprehensively. The CRS assesses various human capital factors critical for successful integration into the Canadian workforce. These factors encompass essential elements like work experience, language proficiency, occupation, educational qualifications, and more. Each applicant receives a CRS score, and those with the highest scores are granted a greater likelihood of receiving an Invitation to Apply for permanent residence.
Express Entry's inception represented a transformative shift in Canada's immigration approach. It introduced a dynamic and merit-based system that seamlessly aligns with the nation's ever-evolving economic priorities. This forward-thinking approach has not only streamlined the immigration process but has also facilitated the entry of skilled and talented individuals who contribute significantly to Canada's social and economic fabric. As the system continues to adapt to changing needs, Express Entry remains a beacon of opportunity for those aspiring to call Canada their home.
At Akrami & Associates, we take pride in our team's extensive experience with the Express Entry System. Our knowledgeable representatives are here to guide you through every facet of the application process, ensuring that you not only navigate each step with confidence but also maximize your chances of success.
We invite you to explore the testimonials of our satisfied clients on our website, which reflect our dedication to excellence in immigration services.
Our comprehensive support includes meticulously helping you compile your profile, a critical component of the Express Entry System. We understand the significance of accurate documentation, and our experts will work closely with you to ensure that all required documents are not only provided but also presented in the best possible way.
With Akrami & Associates by your side, you can trust that your Express Entry journey will be seamless and efficient, ultimately positioning you for a successful application.
Latest Immigrations News
Understanding the Validity of Post-Graduation Work Permits

  Embarking on a journey of higher education is not merely about acquiring knowledge; it's also an investment in one's future. For international students in Canada, this investment often comes with the added benefit of being eligible for a Post-Graduation Work Permit (PGWP). This permit serves as a [...]

Credential assessment in Canada: how Akrami & Associates can assist you

  Embarking on a journey to Canada, whether as a skilled worker, student, or professional, is a significant milestone in one's life. The allure of this vast and diverse country, known for its quality of life, educational institutions, and career opportunities, has drawn people from all corners of [...]

Navigating the sponsorship appeal process in Canadian immigration

  When it comes to the pursuit of dreams and reunification with loved ones, immigration often stands as the gateway to a new life. Canada, with its diverse opportunities and thriving communities, is a destination many aspire to call home. For those who have taken on the role [...]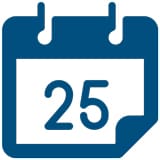 Book a Conslutation
One of our Representatives will
assist you with your matter. Book Now!
Click here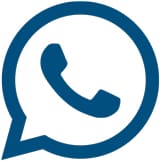 Call us for
more Information
+1-416-477-2545
Toll Free: 1-877-820-7121
Click here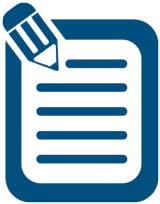 Write Us (Online Form)
Complete our form and one of our
Representatives will contact you.
Click here

Subscribe To Our Newsletter

There is always a way