Sponsoring Spouse to Canada
AM I ELIGIBLE FOR SPOUSAL SPONSORSHIP
Does your spouse live outside of Canada? Would you like to sponsor them to become a permanent resident of Canada? Are you confused about the process? Has your application for a spousal sponsorship been previously refused? Not to worry, as the whole process will be explained to you over the course of this blog.
What is spousal sponsorship in Canada
In Canada, spousal sponsorship refers to the process of bringing your spouse to Canada and for them to obtain their permanent residency. Along with your spouse, if they have any dependent children, you are allowed to sponsor their children as well.
What are the requirements for spousal sponsorship in Canada
The requirements for a spousal sponsorship vary between the province of Quebec and the rest of the provinces and territories of Canada. However, the most common requirements are:
Being at least 18 years of age
Being a Canadian citizen, permanent resident, or individual registered under the Canadian Indian act
You must be living in Canada if you are a permanent resident, and if you are a Canadian citizen, you must provide proof of planning to live in Canada once your spouse obtains their permanent residence
You must be able to demonstrate that you can:

Financially support yourself, your spouse and if the case is such, their dependent children
In order to demonstrate your ability to financially support the sponsored, you must sign an undertaking. This is an agreement promising to provide the sponsored and their dependent children of basic needs. Furthermore, under this agreement, if the sponsored and/or their dependent children are to receive social assistance, you are responsible for paying back the amount of money they receive during the time you are legally responsible for them. The agreement will stay in validity for a period of three years. It will not be cancelled even under the following circumstances:
The sponsored becomes a Canadian Citizen
The relationship ends, you separate or divorce from the sponsored
Either party leaves the country
Your financial situation has changed for the worst
In order to apply to become a sponsor in Canada, there are a few things to keep in mind, other than fulfilling all requirements. You are not able to become a sponsor if:
You are trying to sponsor your spouse but the undertaking time period for a previous spouse has not finished
You previously sponsored someone and have not paid back the social assistance they received during the undertaking time period
You were convicted of an offence regarding sexual or violent acts, an offence against a relative that caused bodily harm or threatened to commit any of these offences
You are sponsoring a spouse and you were previously sponsored and became a permanent resident of Canada less than five years ago
You are currently in jail, prison or penitentiary
You received a removal order
You haven't received a decision regarding the sponsorship of your current spouse
You have found yourself bankrupt and have not been discharged
You did not follow through with court-ordered payments, such as child support
You receive any type of financial support such as an immigration loan
How do I become a sponsor in Canada
Becoming a spousal sponsor is not easy, however, there are a few steps to follow in order to become a Canadian sponsor. Firstly, you need to obtain your application package, get your documents together, fill out the forms, and make sure your application is complete. Then, you are to pay the fees set by the Canadian Government, and finally, you can submit your application.
What happens after I submit my application when sponsoring someone to come to Canada
After you submit your application to the government of Canada, it will likely take some time for it to be processed. It is important for you to be aware that they might try and communicate with you due to missing documents, biometrics, and others. Since the submissions of them might be time sensitive, you must always regularly check if you have received communication. This communication can happen both via e-mail and correspondence. In addition, it is important to keep in mind that at some point, the sponsored and the family accompanying them will be required to complete a medical exam, which must be done within 30 days of its notice. Failure to do so might result in the refusal of the application.
Furthermore, the government of Canada will thoroughly revise your ability to become a sponsor and you should receive a letter regarding the decision made. If it is approved, the application for permanent residence would be sent to the appropriate processing office for more review, and if it is denied, you will get an email or letter explaining why. If you choose to still proceed with the application, likewise, it will be sent to the appropriate processing office.
What are some common reasons for the refusal of spousal sponsorship?
Some common reasons for the refusal of your spousal sponsorship application include incomplete applications, the inability to prove that the sponsored will be financially supported, the inability to prove that you will be living in Canada after the sponsored obtains their permanent residency, or the sponsor is not eligible to become a sponsor due to any of the reasons described above. However, there are many reasons as to why your application might be refused, therefore, the aid of a professional is always recommended.
Contact Akrami and Associates
Applying for a spousal sponsorship is not an easy process in the slightest and stressing oneself over this matter is a big possibility. There are many requirements involved in this process and therefore, it is easy to obtain a refused application if one was to do it by oneself. Akrami and Associates has countless experience in all immigration matters, and we would be more than happy to help you with this overwhelming process.
Our representatives will do their best in order to ensure your maximum possibilities of success. Counting with the help of a professional is consistently recommended, and your immigration matter will be treated in a professional manner. If you have any questions or personal inquiries do not hesitate to contact us at 416-477- 2545 to book a consultation.
With Akrami and Associates, there's always a way!
Latest Immigrations News
Understanding the Validity of Post-Graduation Work Permits

  Embarking on a journey of higher education is not merely about acquiring knowledge; it's also an investment in one's future. For international students in Canada, this investment often comes with the added benefit of being eligible for a Post-Graduation Work Permit (PGWP). This permit serves as a [...]

Credential assessment in Canada: how Akrami & Associates can assist you

  Embarking on a journey to Canada, whether as a skilled worker, student, or professional, is a significant milestone in one's life. The allure of this vast and diverse country, known for its quality of life, educational institutions, and career opportunities, has drawn people from all corners of [...]

Canada's demand for Skilled Workers: the new Express Entry priorities

As businesses across the country actively seek to fill numerous job vacancies, immigration has become a pivotal solution to address this issue. Recognizing this reality, the Canadian government is actively developing an immigration system designed to act as an economic engine. This strategic approach not only strengthens French-speaking [...]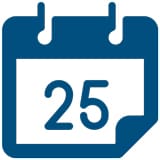 Book a Conslutation
One of our Representatives will
assist you with your matter. Book Now!
Click here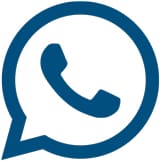 Call us for
more Information
+1-416-477-2545
Toll Free: 1-877-820-7121
Click here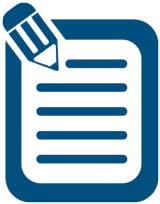 Write Us (Online Form)
Complete our form and one of our
Representatives will contact you.
Click here

Subscribe To Our Newsletter

There is always a way