Sponsorship Agreement and Co-Signers
Sponsors and co-signers of all ages and sponsored persons of at least 22 years of age must sign an agreement that confirms their understanding of their mutual obligations and responsibilities. This is not an agreement to be taken lightly and comes with long term consequences.
Spouses, common-law partners and conjugal partners of all ages must sign the agreement. The sponsor (and co-signer) agrees to support the sponsored persons and their family members during the period of the undertaking while, at the same time, the sponsored person agrees to make reasonable efforts to provide for their basic requirements and those of their family members. Sponsoring someone does not mean they get a free ride in Canada either.
Through the Sponsorship Agreement sponsors focus on their obligations, but also to the sponsored members of the family class.
Co-Signing an Application
The spouse or common-law partner of the sponsor may co-sign an undertaking to help meet income requirements however; common-law relationships must have met common-law requirements prior to co-signing anyway and this pooling of resources should, in essence, already be applicable.
Not all family members may co-sign. Co-signers should not co- sign when financial requirements are not applicable or if the sponsor is able to meet the income requirements on their own.
To be considered a Co-signer you:
Must sign the undertaking and the Sponsorship Agreement to have their income considered
Must meet the same requirements as the sponsor
Assume the same obligations as the sponsor
Cannot co-sign when sponsorship involves a spouse common-law or conjugal partner
Should not co-sign for a child
Support the sponsored members of the family class if the sponsor defaults
Repay any social assistance given to the sponsored person and/or family members
Any bar on future sponsorship or support for another undertaking unless the sponsor or co-signer repays the social assistance paid to the sponsored persons and/or family members.
Co-signers are however not sponsors, they are people willing to assist a sponsor by helping them meet financial requirements. This means that they have limitation within their abilities. Co-signers may not continue with a sponsorship after the sponsor has withdrawn. If co-signers wish to continue the application in their own right, they must reapply and be assessed individually as a new application based on its own merits.
Contact Akrami & Associates Immigration Law firm
For further information with respect to your Canadian immigration, we invite you to contact our experienced immigration representatives.
Latest Immigrations News
Family Class Sponsorship

The Family Class Sponsorship application is available if you are a Canadian citizen or a permanent resident living in Canada, and you want to sponsor close family members living abroad, including: Spousal Sponsorship: If you are a Permanent Resident of Canada or a Canadian citizen, you are eligible [...]

Family Class Sponsorship Calculating Required Income

The total number of persons determines the amount of income required to sponsor and determines which LICO to use. Sponsors should count: Themselves, and any family members to whom they provide support, The persons they are now sponsoring, including all family members of the sponsored person, whether these [...]

Family Class Sponsorship The Financial Test

The financial test is needed to prove that sponsors can support their relatives for the period of the undertaking. Sponsors in Quebec are subject to that province's financial criteria. Sponsors must show they have the minimum necessary income (LICO) to support the sponsored persons as well as their [...]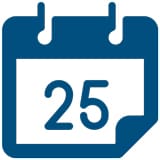 Book a Conslutation
One of our Representatives will
assist you with your matter. Book Now!
Click here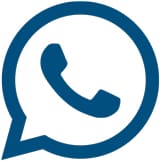 Call us for
more Information
+1-416-477-2545
Toll Free: 1-877-820-7121
Click here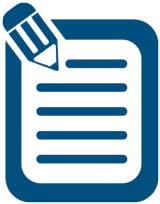 Write Us (Online Form)
Complete our form and one of our
Representatives will contact you.
Click here

Subscribe To Our Newsletter

There is always a way