Sponsorship Application for Canada
Family class applications like sponsorship applications are geared towards reuniting family members around the world. When completing your sponsorship application there are a number of things you should know on how to complete your application.
First is making sure you have all the correct forms. It is recommended that the forms be completed last as information may change by the time the application is submitted or updated forms may be released by Citizenship and Immigration Canada. You will also want to make sure that you have gathered the correct documentation and that the information in your supporting documents clearly reflects the information completed on the application forms.
Forms:
Application to Sponsor and Undertaking – IMM 1344A
Sponsorship Agreement – IMM 1344B
Sponsorship Evaluation – IMM 5481 or Financial Evaluation – IMM 1283
Sponsor Questionnaire – IMM 5540
Generic Application Form for Canada – IMM 0008
Additional Dependants/Declaration – IMM 0008 DEP (if applicable)
Schedule A: Background Declaration – IMM 5669
Spouse/Partner Questionnaire – IMM 5490
Additional Family Information – IMM 5406
Once you have an understanding of the information that will be requested of you, gather all the appropriate documentation as per the checklist as well as any additional documentation that supports your application.
Supporting Documents:
Travel Documents and Passports for sponsor and applicant
Sponsor – Option C Printout
Sponsor – Proof of Employment
Identity and Civil Status Documents for sponsor and applicant
Dependant information, if applicable
Applicant – Police Certificates and Clearances
Photos Meeting Specifications
Applicant – Proof of Medical Exam completed by a Panel Physician
Proof of relationship for applicant and sponsor
Finally, determine where you will be submitting your application and prepare an envelope to the appropriate address as indicated. Be sure to include the processing fee receipt as proof of payment.
 Contact Us
For further information with respect to your Canadian immigration, we invite you to contact our experienced immigration representatives. 
Latest Immigrations News
Family Class Sponsorship

The Family Class Sponsorship application is available if you are a Canadian citizen or a permanent resident living in Canada, and you want to sponsor close family members living abroad, including: Spousal Sponsorship: If you are a Permanent Resident of Canada or a Canadian citizen, you are eligible [...]

Family Class Sponsorship Calculating Required Income

The total number of persons determines the amount of income required to sponsor and determines which LICO to use. Sponsors should count: Themselves, and any family members to whom they provide support, The persons they are now sponsoring, including all family members of the sponsored person, whether these [...]

Family Class Sponsorship The Financial Test

The financial test is needed to prove that sponsors can support their relatives for the period of the undertaking. Sponsors in Quebec are subject to that province's financial criteria. Sponsors must show they have the minimum necessary income (LICO) to support the sponsored persons as well as their [...]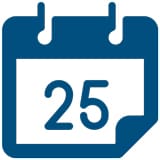 Book a Conslutation
One of our Representatives will
assist you with your matter. Book Now!
Click here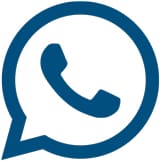 Call us for
more Information
+1-416-477-2545
Toll Free: 1-877-820-7121
Click here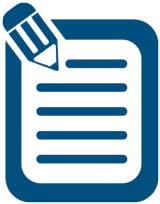 Write Us (Online Form)
Complete our form and one of our
Representatives will contact you.
Click here

Subscribe To Our Newsletter

There is always a way