Steps to take to Study in Canada as an International Student
What is a Study Permit
Are you an international student and like to continue your studies in Canada but not sure how to start? If this is the case, then this blog is for you.
To be able to study in Canada you first need to apply at a designated learning institution and get the acceptance letter. Once you have received the acceptance letter you can then apply for a study permit.
Study permit is a document that gets issued by citizenship and immigration Canada that allows the international student to study in Canada. So if your program of study is 6 months or more then you require a study permit.
Keep in mind a study permit is not visa, so it doesn't allow you entry into Canada. You may either have to apply for a visitor visa or an electronic travel authorization (eTA) based on your country of citizenship.
Should your study permit application be approved, the Visa or eTA will be issued with your study permit.
Steps to take to be Successful in Obtaining a Study Permit
To be successful in obtaining a study permit the immigration officer looks at the following
Your study plan
The program you have selected to study
Why you have chosen this program
Why you cannot take this program at your home country
How will this program help you advance in your home country
Your Finances
Providing proof that you have money to pay for your tuition, transportation and living expenses not just for yourself but family members that join you as well to Canada.
Your past criminal record
Ties to your home country
Provide proof you have reasons to go back to your home country such as family, job, property anything that shows you have no intentions of remaining in Canada once your studies are completed.
International Student Responsibility as a student
Once you have received your study permit approval, as an international student you have an obligation to:
Make every effort to completing your program of study
Obey the conditions set on your study permit
Stop your studies if you no longer meet the requirements
Exit Canada when you study permit expires.
Also, there may be conditions on your study permit whether you are allowed to work or travel in Canada. Every case is different, so ensure you look at your study permit approval and understand the conditions and limitations set for you.
Can I be exempt from a Study Permit?
Most international students require a study permit to study in Canada, however there are exceptions.
If your program of study is 6 months or less you can study in Canada without a study permit. This program cannot be part of longer program and you must complete your studies within the time frame that has been granted to you.
If the program you have selected to study is a prerequisite course then it is recommended to apply for the study permit even if the program is less than 6 months, because sooner or later you will start the full course program and you have no choice to apply at that time. Should you decide not to apply in advance you may not get your study permit on time to start your studies.
Do Minors require a Study Permit?
Minors are exempt from a study permit if:
they are in kindergarten
refugee or refugee claimants
parents are refugees or refugee claimants
the parents of a pre-school, primary or secondary are in Canada on study or work permit
To be considered a minor you must check the province you intend on studying to see what the age of majority is.
Can I stay in Canada after my Study Permit Expires?
Once you obtain your study permit it is usually valid for the length of your program of study. You get an additional 90 days to prepare your exit from Canada or applying to extend your stay. However, if you finish your studies prior to your study permit expiring, then your permit will stop being valid 90 days after your complete your program, it does not matter what is printed on the study permit.
Immigration Canada knows when you have completed your studies as it indicated on your transcript, letter from school or degree/diploma. This proof must be provided to immigration Canada with your application. If you don't have this then the earliest issue date on the document will be used and the immigration officer can contact your school to confirm the completion dates.
Can you Travel back home while on Studying in Canada?
Yes, you can travel while studying in Canada but upon your return have proof ready that you are enrolled in school. Also, prior to exiting make sure your visitor visa or electronic travel authorization (eTA) is valid.
Contact Akrami & Associates
So if you have intensions of studying in Canada but not sure where to start then contact Akrami & Associates for more information.
Akrami & Associates has submitted many successful applications and would love to help you reach your immigration goals as well.
Contact us today at 416-477-2545 or email us at info@thevisa.ca for more information.
With Akrami & Associates there is always a way!!
Latest Immigrations News
Understanding the Validity of Post-Graduation Work Permits

  Embarking on a journey of higher education is not merely about acquiring knowledge; it's also an investment in one's future. For international students in Canada, this investment often comes with the added benefit of being eligible for a Post-Graduation Work Permit (PGWP). This permit serves as a [...]

Credential assessment in Canada: how Akrami & Associates can assist you

  Embarking on a journey to Canada, whether as a skilled worker, student, or professional, is a significant milestone in one's life. The allure of this vast and diverse country, known for its quality of life, educational institutions, and career opportunities, has drawn people from all corners of [...]

Canada's demand for Skilled Workers: the new Express Entry priorities

As businesses across the country actively seek to fill numerous job vacancies, immigration has become a pivotal solution to address this issue. Recognizing this reality, the Canadian government is actively developing an immigration system designed to act as an economic engine. This strategic approach not only strengthens French-speaking [...]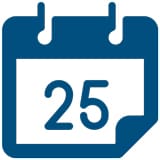 Book a Conslutation
One of our Representatives will
assist you with your matter. Book Now!
Click here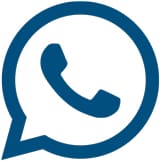 Call us for
more Information
+1-416-477-2545
Toll Free: 1-877-820-7121
Click here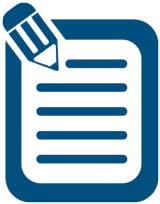 Write Us (Online Form)
Complete our form and one of our
Representatives will contact you.
Click here

Subscribe To Our Newsletter

There is always a way