Study in Canada
Want to Study Abroad in Canada?
Canada is a beautiful nation with an abundance of prestigious schools to choose from, at all levels of learning. It is no wonder why individuals from all over the world have an interest in studying here, or, bringing their children to study here. Though, it is important for all individuals who wish to enjoy the benefits of a Canadian university to know the requirements of international students, to avoid breaking any laws governing those who visit the country. Studying without proper permission could result in one becoming inadmissible to Canada, and not being permitted to enter again for any reason, without express permission from an immigration officer first that one is allowed to do so. Therefore, throughout this article, we will break down the requirements for those who want to study in Canada, and help readers understand the purpose of a study permit.
Who Needs a Study Permit?
Anyone who wishes to come to Canada to study and engage in a program for longer than 6 months must first obtain a valid study permit to do so. This is the number one rule to know. From there, it mostly depends on how old you are whether or not you will need a study permit. For example, is you are a parent bringing a child to Canada, and want them to attend kindergarten while they are here, you do not have to apply for a study permit to do that. Children attending kindergarten while their parent is in Canada on legal status are exempt from the requirement of a study permit to attend school. Furthermore, children wanting to attend any level of grade school in Canada, who already have parents in Canada who are either permanent residents, or are in Canada temporarily on work or study permits, also are exempt from the requirement of needing a study permit. Parents who want to send their minor children to study in Canada at an elementary or secondary designated learning institution will need to apply for a minor study permit to be permitted to do this.
If one of these exemptions does not apply to you, you must apply for a study permit, to be allowed to attend a Canadian designated learning institution (DLI).
How Do I Apply for a Study Permit?
Well, first and foremost, you must have an acceptance letter from a designated learning institution before you apply for a study permit. Therefore, you must first research and learn how to apply to the school you wish to attend. Then, you must be accepted and given an offer of admission from this school. With this letter, you can begin to prepare all the other necessary documents. In terms of other documents, an application should include;
Proof that you have the financial stability to finance your stay in Canada, and your trip home,
Proof that you have no criminal history or medical issues which would make you inadmissible,
Proof that you have strong ties to your home country, and that it is your intention to return to your country of origin at the end of your authorized stay,
An element dedicated to explaining why you want to study in Canada and how this will benefit your future in your country of origin, a "study plan"
A valid passport.
It is always also a good idea to check the country specific requirements for the country you are applying from, to ensure you have submitted a fully complete application. Processing times are also country-specific, so, it is important to check these, and ensure you apply early enough to have your application approved in time for your intended travel to Canada.
What is the Student Direct Stream? How Do I Apply for that?
The student direct stream is a new special study permit program offered to citizens of some particular countries, designed to allow some international students to get their study permits faster. Individuals living in China, India, the Philippines, or Vietnam who are also citizens of those countries are eligible. You must still show all the same requirements as other study permits, though; there is a couple additional requirements. These are as follows:
proof that you have a Guaranteed Investment Certificate (GIC) of $10,000
proof that you graduated from a Canadian curriculum high school or a language test form showing a score of at least 6 for English (International English Language Testing System), or Niveaux de compétence linguistique canadiens score of at least 7 for French (Test d'évaluation de français)
Applying for a Study Permit at the Port of Entry
Some citizens can apply for a study permit at the port of entry when they entry Canada. Specifically, a citizen or permanent resident of the U.S., residents of Greenland, residents of Saint-Pierre and Miquelon can do this. The documents required are the same, though, since the application will be processed quickly and without second consideration, it is even more important in these circumstances that the application is complete and thorough.
Arriving at the Port of Entry
Those who think that once their study permit is approved, they are definitely going to be allowed into Canada are unfortunately mistaken. This is not the case. CBSA officers have complete authority to deny any individual entry at the border, regardless of the applications they have had approved. Therefore, when you arrive at the border, it is important to be prepared. Here's what you'll need to bring:
Your valid passport or travel document
Your letter of introduction, sent from the visa office which approved your study permit (this letter has your permit reference number which we use to issue your study permit)
a copy of the acceptance letter your school sent you
proof that you have enough money to support yourself during your stay in Canada
letters of reference or any other documents the visa office where you applied told you to bring
And either a valid eTA or temporary resident visa.
Contact Akrami & Associates
Should you have any further questions or feel confused or unclear about how to apply for a study permit, it is important to talk about any questions you may have and discuss your concerns. By talking to immigration professionals about your concerns, this will ease your worries and assist with the application process. Many immigration applications are difficult to pursue on your own, if you are unfamiliar, and it is highly recommended that you seek out professional and experienced help before attempting to apply. Here, at Akrami & Associates, we work and have experience with many different immigration issues. We have helped many of our clients travel to Canada with a study permit and they are now happily enjoying their visit in Canada while studying at a Canadian educational institution. If you believe that you may be eligible for a study permit, please feel free to contact Akrami & Associates at our office at 416-477-2545 for more information or if you would like to book a consultation with an immigration professional for more advise.
With Akrami & Associates, there is always a way!
Latest Immigrations News
Understanding the Validity of Post-Graduation Work Permits

  Embarking on a journey of higher education is not merely about acquiring knowledge; it's also an investment in one's future. For international students in Canada, this investment often comes with the added benefit of being eligible for a Post-Graduation Work Permit (PGWP). This permit serves as a [...]

Credential assessment in Canada: how Akrami & Associates can assist you

  Embarking on a journey to Canada, whether as a skilled worker, student, or professional, is a significant milestone in one's life. The allure of this vast and diverse country, known for its quality of life, educational institutions, and career opportunities, has drawn people from all corners of [...]

Canada's demand for Skilled Workers: the new Express Entry priorities

As businesses across the country actively seek to fill numerous job vacancies, immigration has become a pivotal solution to address this issue. Recognizing this reality, the Canadian government is actively developing an immigration system designed to act as an economic engine. This strategic approach not only strengthens French-speaking [...]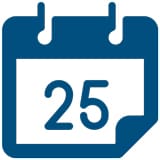 Book a Conslutation
One of our Representatives will
assist you with your matter. Book Now!
Click here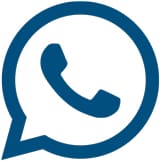 Call us for
more Information
+1-416-477-2545
Toll Free: 1-877-820-7121
Click here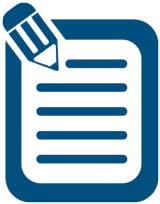 Write Us (Online Form)
Complete our form and one of our
Representatives will contact you.
Click here

Subscribe To Our Newsletter

There is always a way