Study Permit Application Process
Studying in Canada
Canada is well-known for its majestic sceneries and tourist hotspots. Not only that, Canada is a modern, progressive, open, and tolerant multi-cultural society with countless opportunities for you to advance your education. There are many prestigious universities in Canada. For example, University of Toronto, University of British Columbia, McGill University, and many more. If you are a foreign national who wishes to study in Canada, go ahead and pursue your dream! However, before you come to study in Canada, you will need to obtain an official authorization from the Canadian government: the study permit. This is why we have written this blog to help you understand what a study permit is and how to apply for one.
Understanding the Study Permit
A study permit allows you, as a foreign student, to stay in Canada longer than 6 months to pursue a program that interests you, and then return to your country of origin. Often times, students need more than six months to complete a program or school work. However, a visitor's visa cannot allow you to stay in Canada for that long. In order to stay in Canada and study for a period longer than 6 months, you will then need to obtain a study permit. If the officer believes you seek an extended stay in Canada to pursue studies and you guarantee you will leave once you complete your studies, you are likely to be granted a study permit and have the opportunity to learn the official languages of Canada, English and French, and visit Canada's wide-open spaces, dramatic mountains, pristine forests and majestic lakes.
Applying For a Study Permit
To apply for a study permit, you will need to obtain the following documents to submit with your application:
1. A letter of acceptance from a Designated Learning Institution (DLI). A designated learning institution is a post-secondary school approved by a provincial or territorial government to host international students. All primary and secondary schools in Canada are designated learning institutions as well.
2. Proof that you have enough funds to support your stay in Canada. You will need to provide a proof that you have a Guaranteed Investment Certificate (GIC) of $10,000, and a proof that you've paid the tuition fees for your first year of study.
3. Proof that you will return to your country of origin at the end of your studies. This can be done by showing you have strong ties to your home country which will ensure you return.
Needless to say, you need to be admissible to Canada if you want to study and live in Canada. To do this, immigration officers may request a proof of your medical exam and a Police Clearance Certificate. Along with this, an immigration officer has the right to request almost anything to ensure you will not be a risk to the security of Canadians. In addition, you will need to provide your biometrics. You have up to 30 days to give your biometrics.
What Happens After I submit the Application
Once you submit your application, the Immigration, Refugees, and Citizenship Canada will reviewing your application based on the documents and information you have given.
If you application gets approved, you will receive a letter of introduction from the Immigration, Refugees, and Citizenship Canada and a temporary resident visa (or an Electronic Travel Authorization). This letter is not your study permit. Instead, you will need to show this letter to immigration official when you arrive in Canada, alongside your temporary resident visa (or an Electronic Travel Authorization), to get your actual study permit.
If your application gets refused, you will receive a letter from the Immigration, Refugees, and Citizenship Canada, stating the major reasons why your application has been refused. If you have any concerns about your refusal, you have the right to contact the visa office that has sent you the refusal letter.
In addition, if you change your name, phone number, email, or any contact information after you have submitted your application, you need to immediately contact Immigration, Refugees, and Citizenship Canada to update your contact information.
Upon your Arrival
A Government of Canada officer will meet you and interview you. During the interview, you will be asked to present your passport or travel documents. The officer will ask you a few questions to make sure you are not an inadmissible foreign student. Last but not least, you will also have to show the officer that you will not remain in Canada after your authorized stay has passed.
Contact Akrami and Associates
If you have always dreamed of studying in Canada, and would like the chance to experience this country in the future, you'll need to prepare a comprehensive application to ensure Canadian immigration officers do not deny your wish. Study permit applications are difficult to pursue on your own, especially if you are applying for a permit for the first time. Therefore, it is highly recommended that you seek out professional help before attempting to apply. Akrami & Associates have helped many of our clients renew, extend and change their study permits. If you believe that you may be eligible to apply, please feel free to contact Akrami & Associates at our office at 416-477-2545 for more information or if you would like to book a consultation with an immigration professional for more advice.
With Akrami & Associates, there is always a way!
Latest Immigrations News
Understanding the Validity of Post-Graduation Work Permits

  Embarking on a journey of higher education is not merely about acquiring knowledge; it's also an investment in one's future. For international students in Canada, this investment often comes with the added benefit of being eligible for a Post-Graduation Work Permit (PGWP). This permit serves as a [...]

Credential assessment in Canada: how Akrami & Associates can assist you

  Embarking on a journey to Canada, whether as a skilled worker, student, or professional, is a significant milestone in one's life. The allure of this vast and diverse country, known for its quality of life, educational institutions, and career opportunities, has drawn people from all corners of [...]

Canada's demand for Skilled Workers: the new Express Entry priorities

As businesses across the country actively seek to fill numerous job vacancies, immigration has become a pivotal solution to address this issue. Recognizing this reality, the Canadian government is actively developing an immigration system designed to act as an economic engine. This strategic approach not only strengthens French-speaking [...]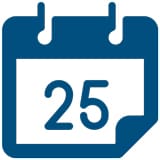 Book a Conslutation
One of our Representatives will
assist you with your matter. Book Now!
Click here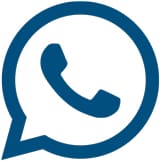 Call us for
more Information
+1-416-477-2545
Toll Free: 1-877-820-7121
Click here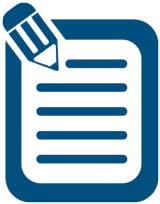 Write Us (Online Form)
Complete our form and one of our
Representatives will contact you.
Click here

Subscribe To Our Newsletter

There is always a way